Latest Podcasts
Robert Cardillo on the NGA's role in the raid on Osama bin Laden's compound
In this week's episode of Intelligence Matter's Michael speaks with Robert Cardillo, the Director of the National Geospatial-Intelligence Agency (NGA).  Cardillo explains the agency's mission and how advanced imagery was used in the NGA's creation of a replica of Osama bin Laden's compound in Abbottabad in preparation for the May 2, 2011 raid.  Cardillo also talks about what differentiated President Barack Obama's leadership style and looks back on the many tough meetings and long hours spent in the Situation Room.
Evan McMullin's Fight for Fundamental American Rights
15 Minutes is a weekly interview podcast with the biggest names in the global security space. In this episode of 15 Minutes, U.S. presidential candidate Evan McMullin talks about his decision to run on an independent platform in 2016 due to his belief that Donald Trump was unfit for office.  In the aftermath of the election, McMullin and his running mate Mindy Finn, founded Stand Up Republic and have become a voice for a Republican community that has felt forgotten, or at odds with the current administration.  In this extended wide-ranging discussion, McMullin tells The Cipher Brief Executive Editor Kimberly Dozier about how he made his teenage dreams of becoming a CIA operations officer a reality and how he ended up working on Capitol Hill.
Pedro Burelli on what's behind the crisis in Venezuela
On this episode of Intelligence Matters, Michael Morell talks with Pedro Burelli, a former member of the Executive Board of Petróleos de Venezuela about is behind the crisis in Venezuela, what fueled firebrand leader Hugo Chávezs' paranoia, how the nation evolved to a narco-state, the current humanitarian crisis, and whether the country can recover without an outside intervention.  Intelligence Matters is the new, wildly popular podcast from The Cipher Brief in partnership with CBS News, where former Acting Director of the CIA Michael Morell speaks with top leaders about the key national security issues of our time.
Dan Golden on Recruiting Spies at American Universities
15 Minutes is a weekly interview podcast with the biggest names in the global security space. For decades, intelligence recruitment has been taking place at American universities. This isn't only done by the FBI and CIA, but by geopolitical rivals such as China, Russia and Cuba, that recruit students and professors to gain access to sensitive research and gain insight into U.S. culture and policy. In turn, the U.S. enlists foreign students and teachers to spy on their home countries. Although many may not be aware of this practice, Pulitzer Prize winning journalist Dan Golden has spent decades researching it, and recently released a new book on the subject, "Spy Schools: How the CIA, FBI and Foreign Intelligence Secretly Exploit America's Universities". On this episode of 15 Minutes, the Cipher Brief's Mackenzie Weigner spoke with Dan about his book, some of the examples and cases of intelligence recruitment in American schools, how it started, and what schools aren't doing to stop it.
Michèle Flournoy on Major U.S. Foreign Policy Crises
In this special episode of Intelligence Matters, Michael Morell speaks with former U.S. Under Secretary of Defense for Policy, Michèle Flournoy about the future of the U.S. military, the Iran nuclear deal, the North Korea crisis, Russian election interference and the U.S. falling into the shadow of China's economic dominance.  However, Flournoy does not only weigh in on the headlines, but offers advice to young women interested in a national security career field. When her nomination was confirmed by the Senate in 2009, Flournoy became the highest-ranking woman at the Pentagon in the department's history.
Laura Rosenberger on Rising within the National Security Ranks
In this week's episode of Intelligence Matters, former Acting Director of the CIA Michael Morell speaks to Laura Rosenberger, a name that may not be immediately recognizable but who at a young age rose the ranks to hold influential senior foreign policy advisor roles. Rosenberger talks about the events of 9/11 inspiring her to a civil service career, and the mentors and champions that helped propel her to the West Wing of the Barack Obama White House in the National Security Council.  She talks about her time working as the Foreign Policy Advisor for the Hillary for America campaign, why she thinks Clinton lost the election and Russia's influence on the campaign.
Tyler Cowen on America's Diminishing Economic Power
15 Minutes is a weekly interview podcast with the biggest names in the global security space. There are many issues on the world stage, but on this episode of 15 Minutes, we focus on two of them: national security and economy. Although not often associated with one another, economic and national security interests frequently align. How does the U.S. generate the funds to pay for military power?  And in turn, how do wars and terrorist attacks affect a country's economy? Tyler Cowen, economic professor at GMU spends 15 Minutes with The Cipher Brief's International Economic Analyst Fritz Lodge to get to the bottom of some of the most pressing concerns, namely, has the U.S. lost its position of global economic leadership, and does it matter?
Former DNI Iran Mission Manager Norman Roule on the Iran Nuclear Deal
The DNI's former Iran Mission Manager, Norman Roule was the leading specialist responsible for integrating collection and analysis on Iran across the Intelligence Community and in this week's episode of Intelligence Matters he talks to former Acting Director of the CIA Michael Morell about whether he believes Iran is complying with its JCPOA obligations, the destabilizing effect of Iran's regional behavior and whether U.S. President Donald Trump's gamble to decertify the nuclear deal will pay off.
The Life of a Hostage with Joseph Cicippio
In September 1986, American Joseph Cicippio was abducted in Beirut by captors thought to be linked to Hezbollah. Held until his release in December 1991, Joe was moved to more than 20 locations and chained to another American hostage for four of those years. Here, he spends 15 Minutes with Leone Lakhani and describes how he coped, his views on U.S. hostage policy, and why he has no bitterness towards his captors, even after his ordeal.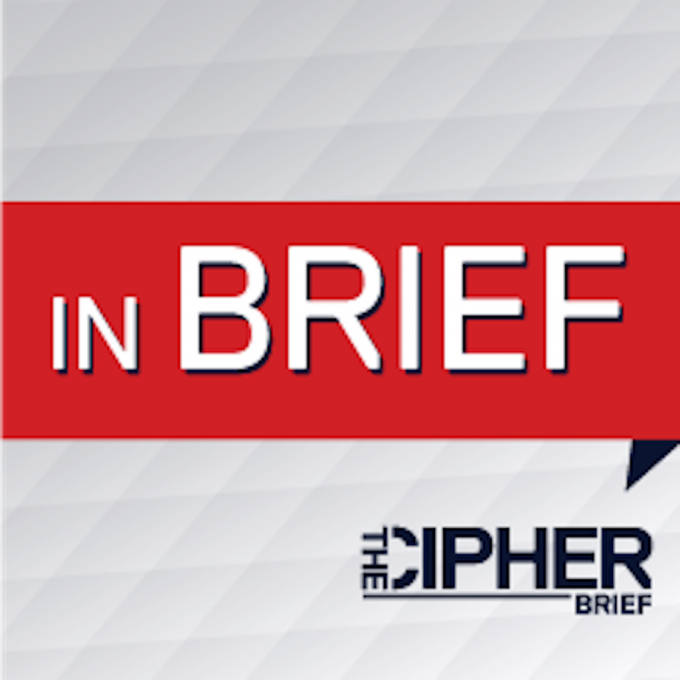 In Brief: Daniel S. Markey on American Hostage Released
Pakistan has helped broker the release of an American woman, her Canadian husband and their five children who had been held for half a decade by the Haqqani Network, an Afghan militant group, US officials announced Thursday. The family is on their way back home after their captivity, and their return represents the latest chapter in a perennially complex US relationship with Pakistan. Although a key partner in confronting terrorist groups, US officials have hoped for more cooperation from Islamabad. The Cipher Brief spoke with Daniel S. Markey, a research professor at the Johns Hopkins School of Advanced International Studies, to find out more about what the hostage release means for U.S. national security and the region as a whole.