Latest Intelligence Matters podcasts
In Intelligence Matters, former acting Director of the CIA Michael Morell, speaks with top leaders of the U.S. intelligence community as they reflect on their life, career and the critical roles they play in shaping national security policies.
As a central figure in the most significant U.S. counter-terror efforts of the past two decades and a former CIA intelligence analyst, Morell is uniquely skilled at taking industry leading knowledge to make connections that provide deep insight into complex security events – helping decode intelligence officials' key priorities and providing perspectives on how to achieve national security objectives.
Morell is the author of "The Great War of Our Time" and a vivid account of the Central Intelligence Agency, a life in secrets, and a war in the shadows.
Intelligence Matters is produced by The Cipher Brief in partnership with CBS News.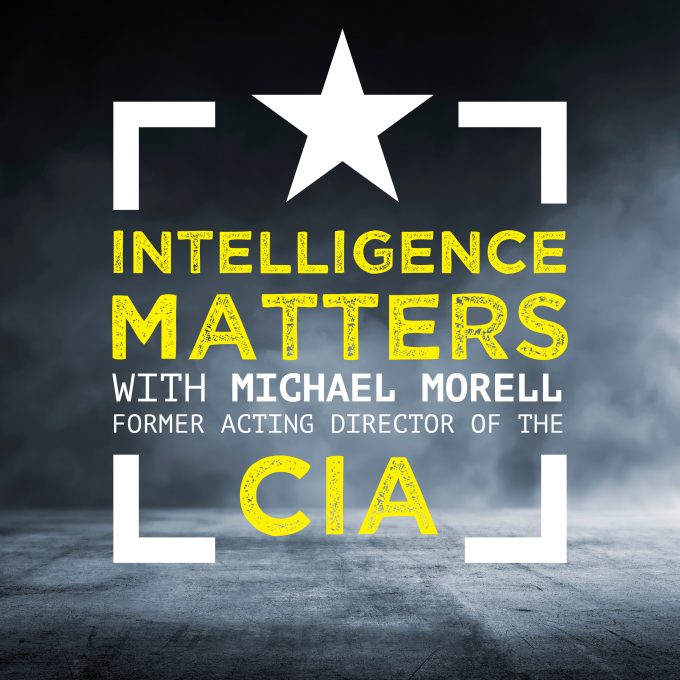 Why Russia "Hacks" Elections: A Spy's-Eye View
The U.S. is in the grips of spy-mania in the aftermath of Russia's interference in the 2016 election that has made President Trump's 2016 election campaign the focus of a federal investigation. But Russia's active measures to infiltrate and influence the U.S. consciousness didn't begin, nor end with the 2016 election. For years, John Sipher, a 28-year veteran of the CIA's National Clandestine Service, recruited Russian spies and led counter-intelligence operations against Moscow – and he's here to talk about what's behind Russia's aggressive stance.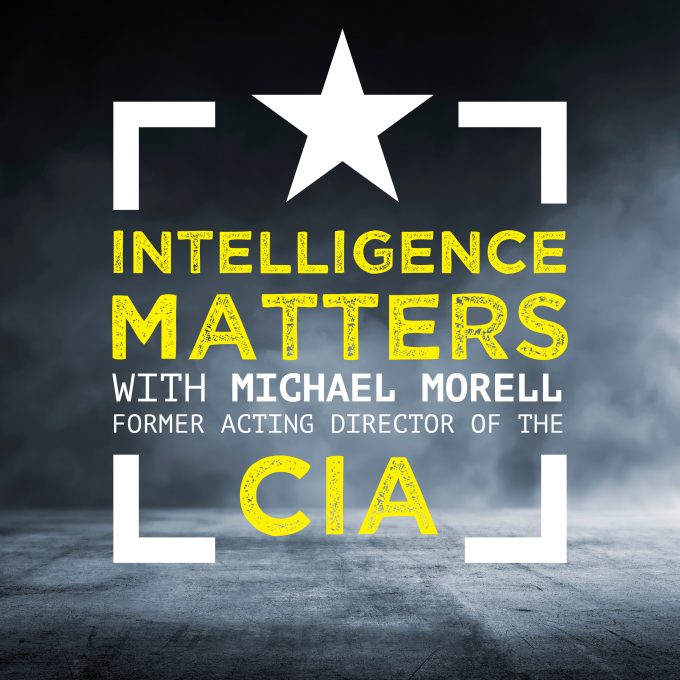 The Tom Cotton You Don't Know
Republican U.S. Senator and Army veteran Tom Cotton is often described as a hawkish conservative for taking a hardline stance on issues like immigration and the Iran nuclear deal. In this interview, Michael Morell steps away from policy and gets a sense of the Arkansas senator's character, political philosophy and driving influences. Cotton talks about working as his father's farm hand and learning about his dad's service in Vietnam. He also discusses his time studying political science and political philosophy at Harvard, and how 9/11 "changed everything," setting him on the course towards military service and then, the U.S. Senate.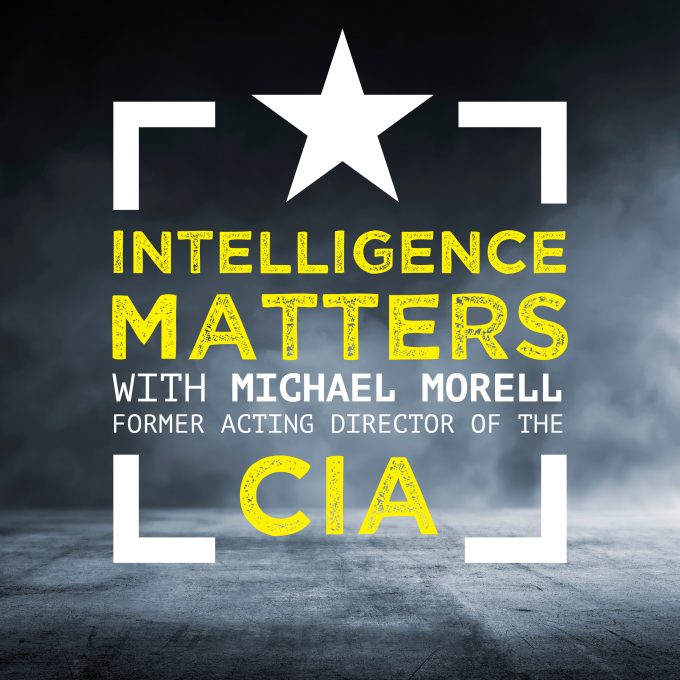 "We the People": On the Constitution's Relevance Today
In this episode of Intelligence Matters, Michael Morell talks to constitutional scholar Geoff Stone on constitutional interpretation and its relevance in today's society. Stone, who authored "Sex and the Constitution" explores oversight of government surveillance on communications and safeguarding a citizen's personal freedoms. Stone also addresses originalism and affirmative action, what he calls the "most cynical form of judicial review we have today."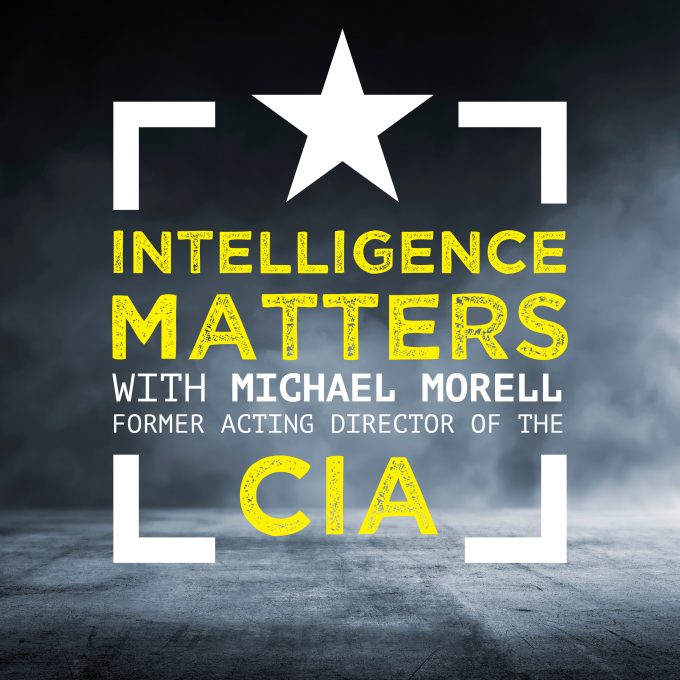 A Family's Fight to Reverse America's Opioid Crisis
In this special episode of Intelligence Matters, Michael Morell speaks with retired U.S. Navy Admiral James "Sandy" Winnefeld about a non-traditional national security threat that has affected him personally: America's opioid crisis. Winnefeld recently lost his own son Jonathan to opioid addiction, and he is dedicating his life to reversing a crisis he calls a national emergency. The statistics are staggering: the CDC reports that more than 64,000 Americans died in 2016 from a drug overdose – more than 20 times the number of Americans killed on 9/11. Winnefeld – former vice chairman of the Joint Chiefs of Staff – says if America is going to reverse this epidemic, "We need a call to arms" to remove the long-standing stigmas around drug use. He has founded SAFEproject.us (Stop the Addiction Fatality Epidemic) to support action that will prevent fatal opioid overdoses, and counter opioid addiction's impact on our society.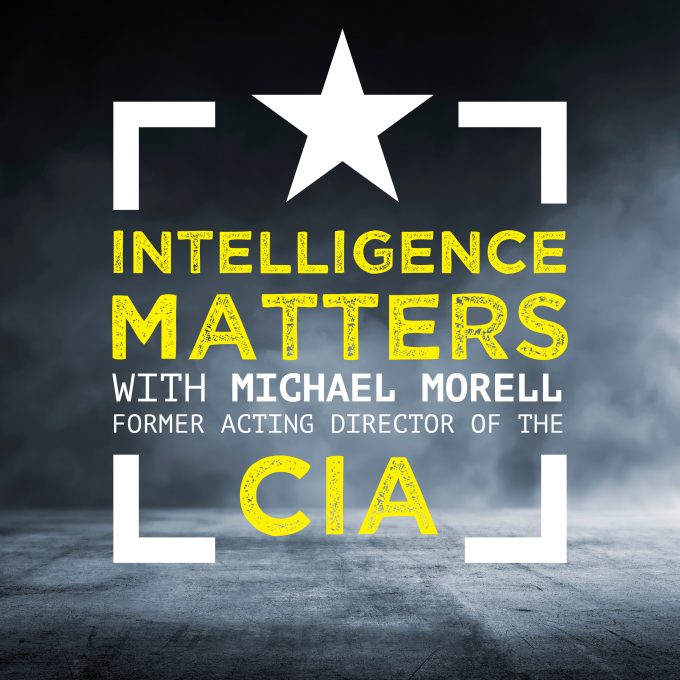 Secret Artifacts: A journey through the world's most secretive museum
For two decades, Toni Hiley has curated artifacts for the world's most secretive agency. In a rare public interview, Hiley takes us on a journey through the CIA's rich history, from the impetus for the agency's creation, the attack at Pearl Harbor to the foresight of developing Adolph Hitler's psychological profile during WWII. She tells us the stories behind artifacts obtained from 9/11 Pentagon survivors, the most dangerous allied agent in France, Virginia Hall, and  CIA's 'Billion Dollar Spy,' Adolf Tolkachev.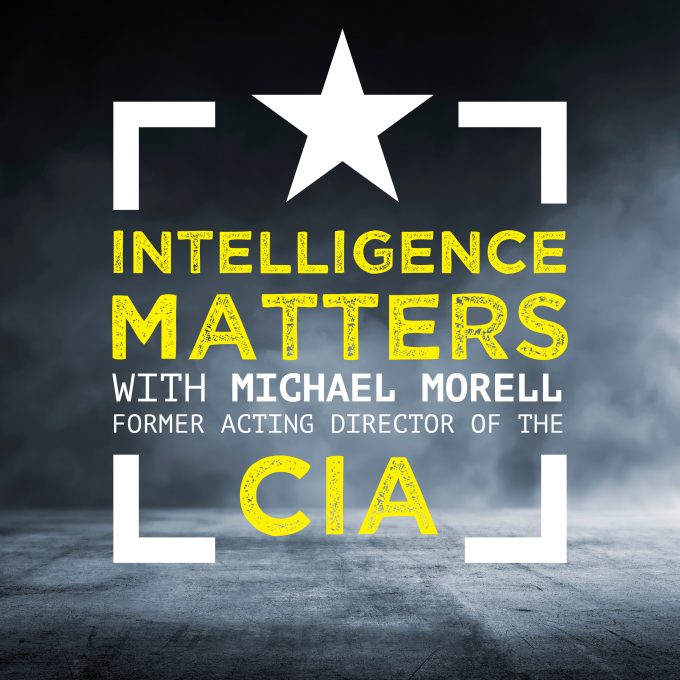 PDDNI on Intelligence, Leadership, and Fallen Officers
The U.S. intelligence community's second-in-command, Principal Deputy Director of National Intelligence Sue Gordon talks to Michael Morell about being a career CIA officer, starting as a young analyst and working her way to up to leading all four of the CIA's Directorates. Her vast experience and innovative approach to bridging gaps is what prepared her for the PDDNI role, where she focuses on integrating each of the nation's intelligence agencies and innovating so that the United States retains its advantage in an ever-growing interconnected world.  PDDNI Gordon also talks about leading in a time of political polarization, and reflects on the personal impact of losing officers serving their nation in the field.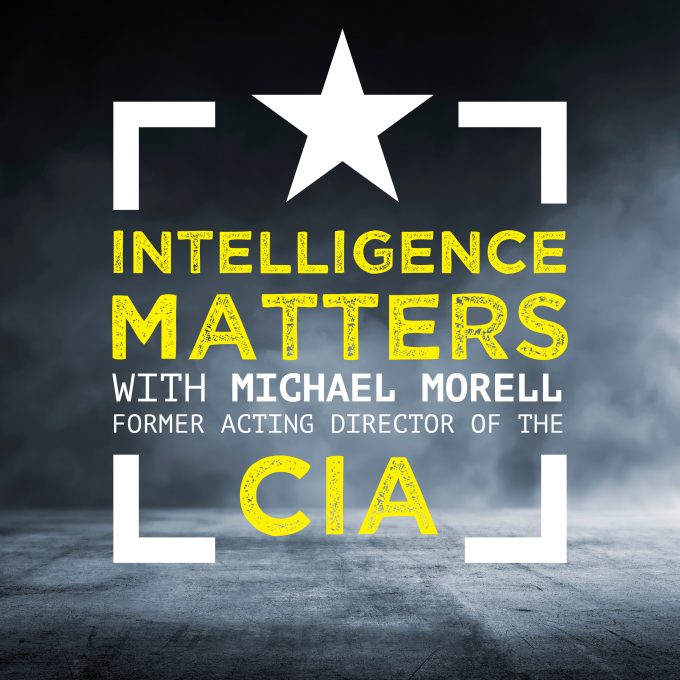 Chris Johnson on the U.S.-China relationship
The U.S. relationship with China is arguably one of the most strategically important, as highlighted by the Trump administration calling China a "strategic competitor" in its new national security strategy. In this episode, Michael spends time with Chris Johnson, one of his most trusted former China analysts while the two worked at the CIA, to examine how China has evolved to challenge the U.S. on the global stage: its economic growth; its geopolitical influence; Chinese political power plays and the key factors that drive the U.S.-China relationship.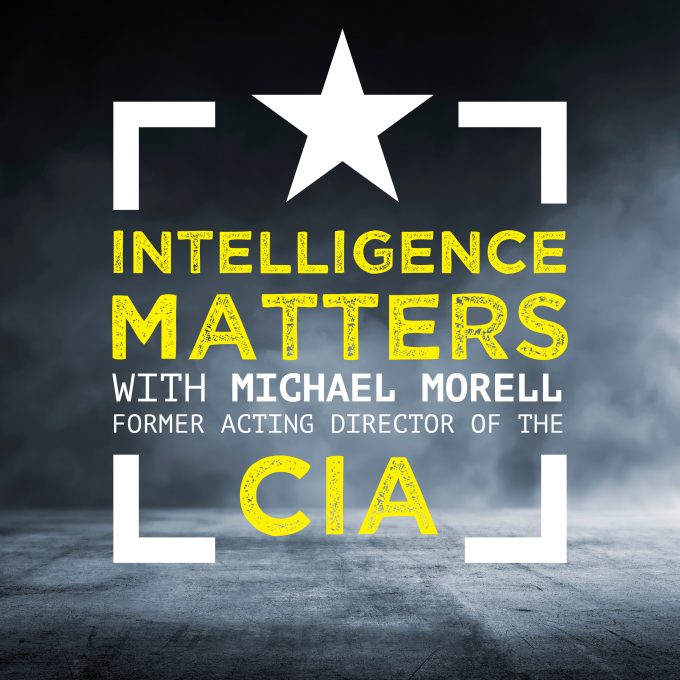 Terry Roberts on cyber-crime: evolution, variant nature and countering the threat
Cybercrime is one the fastest-growing and most lucrative areas of crime. Former Deputy Director of U.S. Naval Intelligence Terry Roberts, is a global cyber intelligence expert with more than 30 years in the intelligence community.  This week she joins Intelligence Matters and talks to Michael about how nation-states, groups and individual actors leverage the global cyber domain, how it affects our economy and what we need to do to safeguard ourselves against an ever-evolving threat.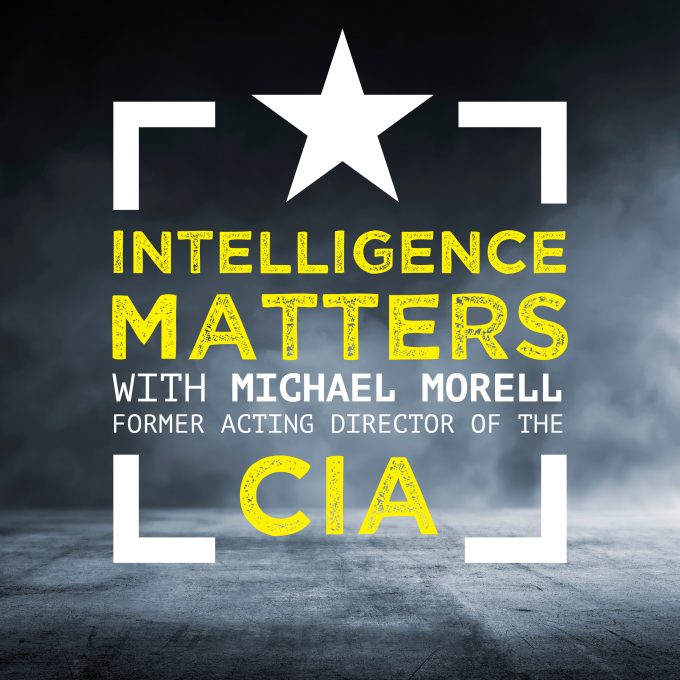 Congressman Adam Schiff on Russian Probe
The House Intelligence Committee's top Democratic member, Congressman Adam Schiff talks to Michael about the investigation of Russia's alleged interference in the 2016 presidential election.  He talks about the one thing Russian President Vladimir Putin fears most, why Section 702 of the Foreign Intelligence Surveillance Act is critical to protecting the homeland and why intelligence is not a perfect science.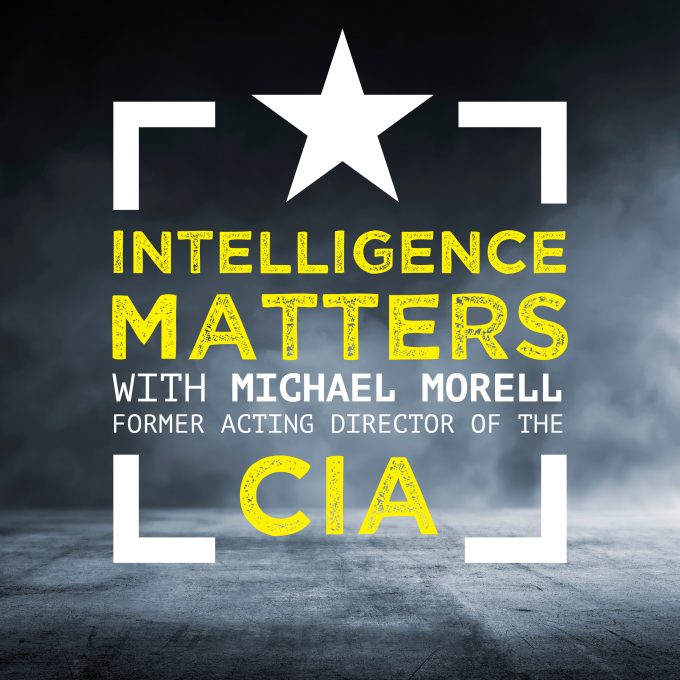 Philip Gordon on the brewing crisis in the Middle East
Leading international relations expert Philip Gordon, helps decipher the complexities in the Middle East: the actions and motives of major players and why the big national security challenges and risks that we face as Americans all emanate one way or another from the region.