Latest From The Cipher Brief Daily podcasts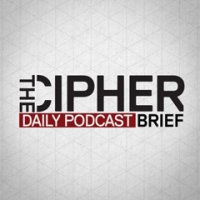 The Cipher Brief Daily Podcast
Get a daily rundown of the top security stories and previews of the exclusive content available on 
The Cipher Brief.
Barcelona Attack: ISIS Plot or Copycat Contagion?
 |
Mackenzie Weinger, The Cipher Brief
Terrorists used a car to mow down pedestrians on Thursday in Barcelona's Las Ramblas district, killing over a dozen people and leaving many more injured in a violent attack claimed by ISIS. The deadly incident in Spain marks the latest example of terrorists driving vehicles into a crowd to attack, a low-tech and low-cost tactic that can lead to significant casualties.
Expert Commentary
What Happens in the Middle East Doesn't Stay in the Middle East
 | Emile Nakhleh, Former Member, CIA's Senior Intelligence Service "The threat facing Spain doesn't stay in Spain. And, as ISIS moves from the local to the global, they will put several countries in their crosshairs. Similarly, over the years, our intel services have learned that what happens in the Middle East doesn't stay in the Middle East."
European Intel Bound Closer by Terror
 |
 Nick Fishwick, Former Senior Member of the British Foreign Office
"Intelligence and security cooperation tends to be done most effectively on a bilateral basis, and in the case of Spain, they have nurtured extremely close ties with the UK, other European countries, and the U.S. over many decades. I think some other countries may have belatedly realized the need for closer intelligence relationships after the attacks in Europe over the last two or three years, but this is not a lesson that Spain needed to learn."