Latest From The Cipher Brief Daily podcasts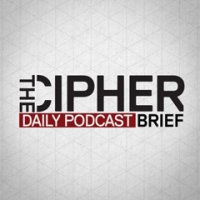 The Cipher Brief Daily Podcast
Get a daily rundown of the top security stories and previews of the exclusive content available on 
The Cipher Brief.
The Worldwide Struggle to Claim Cyber Sovereignty
 |
Levi Maxey, The Cipher Brief
Much like economic globalization and interdependence has slowly eroded the traditional concept of sovereignty, so has the expansion of the global internet. But governments across the political spectrum – from Russia and China to Western liberal democracies – are now seeking to impose their sovereign authority on the content and data that transverse their borders.
Expert Commentary
Cyberspace Defies International Regulation
 |
 James Lewis, Senior Vice President and Program Director, Center for Strategic and International Studies
It is too early to say what a more Westphalian internet will look like, but it is not too early to begin talking about how it should be governed.
The Global Commons is a Great Good
 | Chris Inglis, Former Deputy Director, National Security Agency "We need to understand that we live in a bit of a glass house, and therefore, the things we practice could become the norms for others who might practice those things against us. There is a certain symmetry here, which is that what we can do to others, can easily be done to us."