Latest 15 Minutes podcasts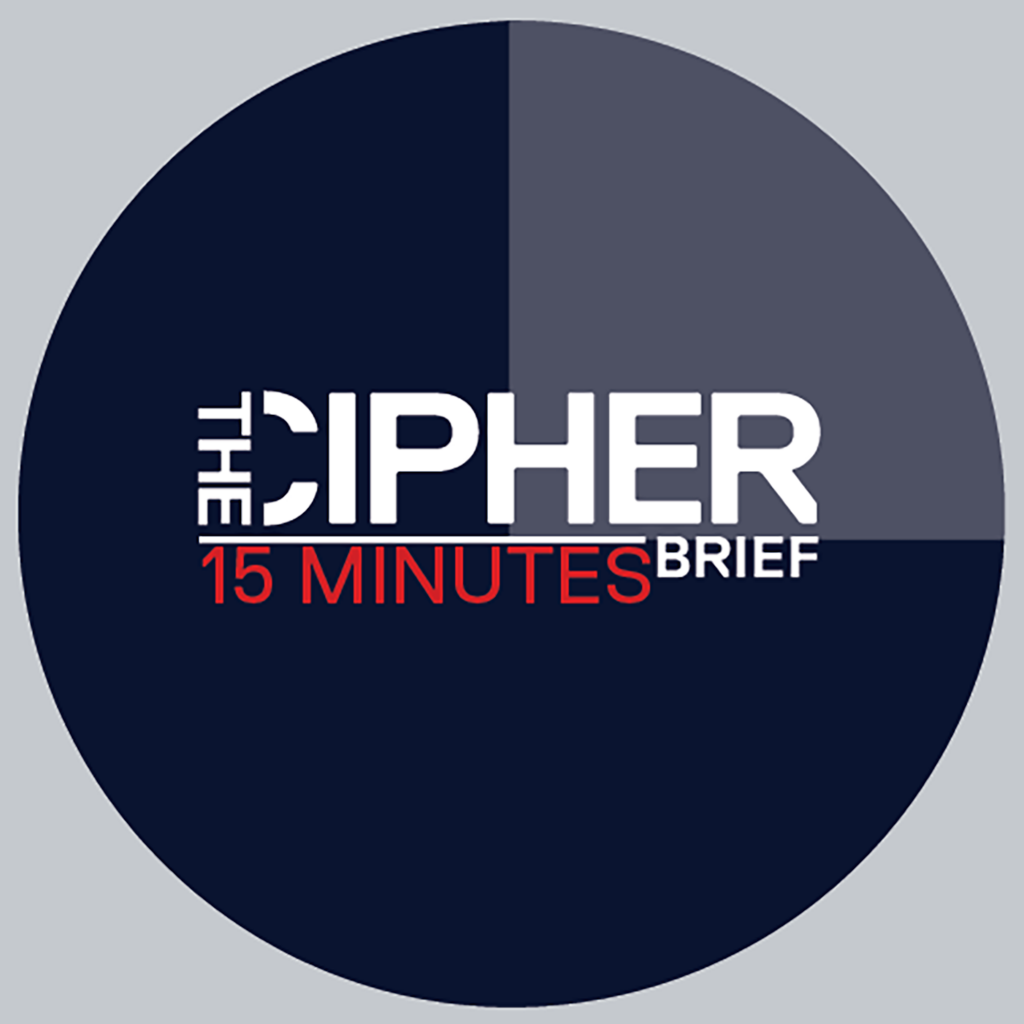 Refugees: The Political Crisis of Our Time with David Miliband
15 Minutes is a weekly interview podcast with the biggest names in the global security space. From Syria to Afghanistan, South Sudan and Myanmar, war and conflict across the globe have left some 65-million refugees and displaced people world-wide. How should the international community tackle this humanitarian crisis? To find out, Leone Lakhani spends 15 Minutes with David Miliband, President of the International Rescue Committee and author of Rescue: Refugees and The Political Crisis of Our Time.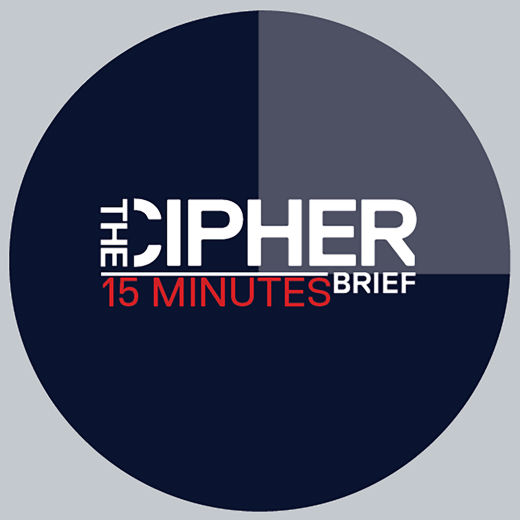 Evan McMullin's Fight for Fundamental American Rights
15 Minutes is a weekly interview podcast with the biggest names in the global security space. In this episode of 15 Minutes, U.S. presidential candidate Evan McMullin talks about his decision to run on an independent platform in 2016 due to his belief that Donald Trump was unfit for office.  In the aftermath of the election, McMullin and his running mate Mindy Finn, founded Stand Up Republic and have become a voice for a Republican community that has felt forgotten, or at odds with the current administration.  In this extended wide-ranging discussion, McMullin tells The Cipher Brief Executive Editor Kimberly Dozier about how he made his teenage dreams of becoming a CIA operations officer a reality and how he ended up working on Capitol Hill.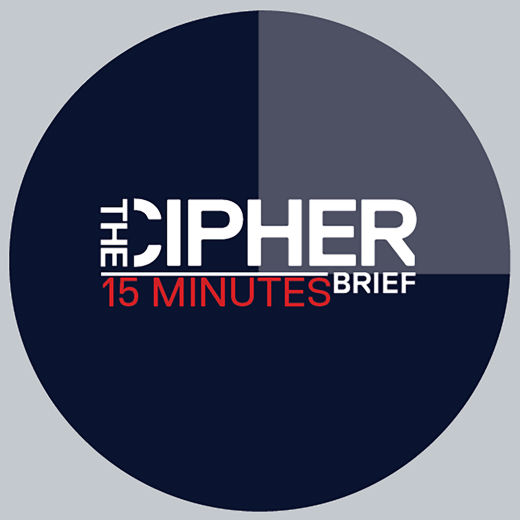 Dan Golden on Recruiting Spies at American Universities
15 Minutes is a weekly interview podcast with the biggest names in the global security space. For decades, intelligence recruitment has been taking place at American universities. This isn't only done by the FBI and CIA, but by geopolitical rivals such as China, Russia and Cuba, that recruit students and professors to gain access to sensitive research and gain insight into U.S. culture and policy. In turn, the U.S. enlists foreign students and teachers to spy on their home countries. Although many may not be aware of this practice, Pulitzer Prize winning journalist Dan Golden has spent decades researching it, and recently released a new book on the subject, "Spy Schools: How the CIA, FBI and Foreign Intelligence Secretly Exploit America's Universities". On this episode of 15 Minutes, the Cipher Brief's Mackenzie Weigner spoke with Dan about his book, some of the examples and cases of intelligence recruitment in American schools, how it started, and what schools aren't doing to stop it.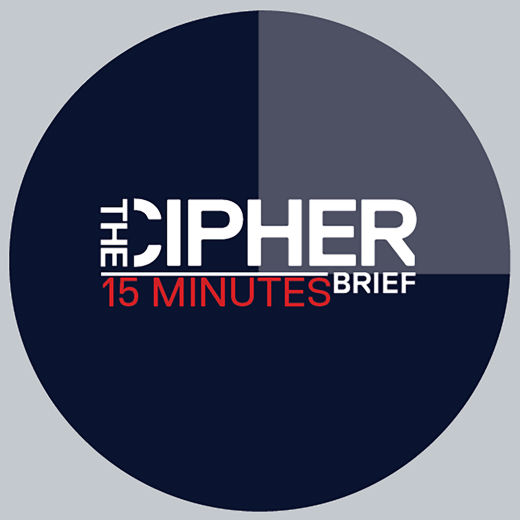 Tyler Cowen on America's Diminishing Economic Power
15 Minutes is a weekly interview podcast with the biggest names in the global security space. There are many issues on the world stage, but on this episode of 15 Minutes, we focus on two of them: national security and economy. Although not often associated with one another, economic and national security interests frequently align. How does the U.S. generate the funds to pay for military power?  And in turn, how do wars and terrorist attacks affect a country's economy? Tyler Cowen, economic professor at GMU spends 15 Minutes with The Cipher Brief's International Economic Analyst Fritz Lodge to get to the bottom of some of the most pressing concerns, namely, has the U.S. lost its position of global economic leadership, and does it matter?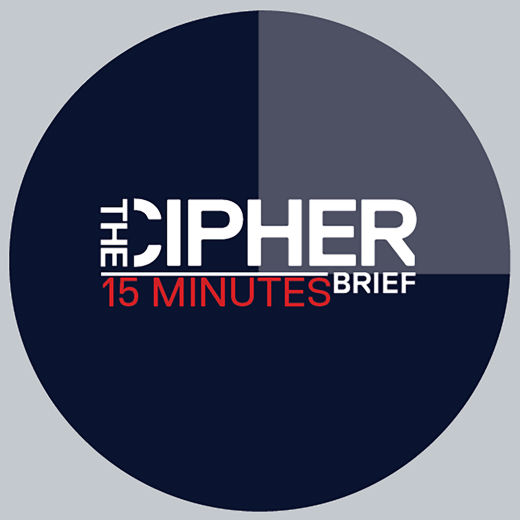 The Life of a Hostage with Joseph Cicippio
In September 1986, American Joseph Cicippio was abducted in Beirut by captors thought to be linked to Hezbollah. Held until his release in December 1991, Joe was moved to more than 20 locations and chained to another American hostage for four of those years. Here, he spends 15 Minutes with Leone Lakhani and describes how he coped, his views on U.S. hostage policy, and why he has no bitterness towards his captors, even after his ordeal.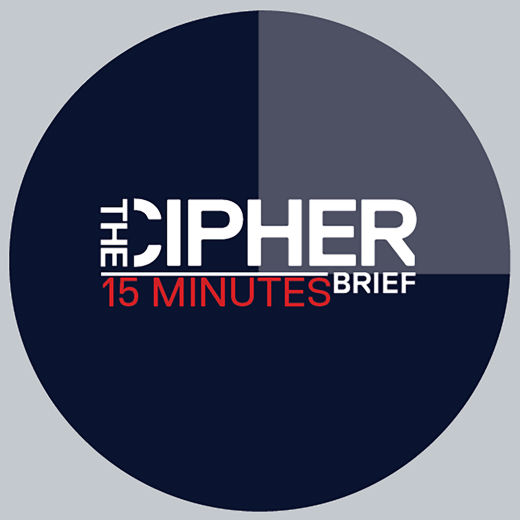 Delving into the Drone Program with Brett Velicovich
15 Minutes is a weekly interview podcast with the biggest names in the global security space. At the young age of 33, Brett Velicovich has probably held more positions than someone could in a lifetime: Former US Army Intelligence, humanitarian, business owner, author and drone expert. Brett recently released his book Drone Warrior: An Elite Soldier's Inside Account of the Hunt for America's Most Dangerous Enemies. And the title really does say it all, offering readers an inside view into the world of drone warfare, and the toll it takes on the people who control the UAVs. In this episode of 15 Minutes, The Cipher Brief's Bennett Seftel goes even deeper with Brett, examining the importance of the drone program in US military counterterrorism efforts, what drove his dedication, and the recent news of a man Brett spent most of his career hunting down: Abu Bakr al-Baghdadi.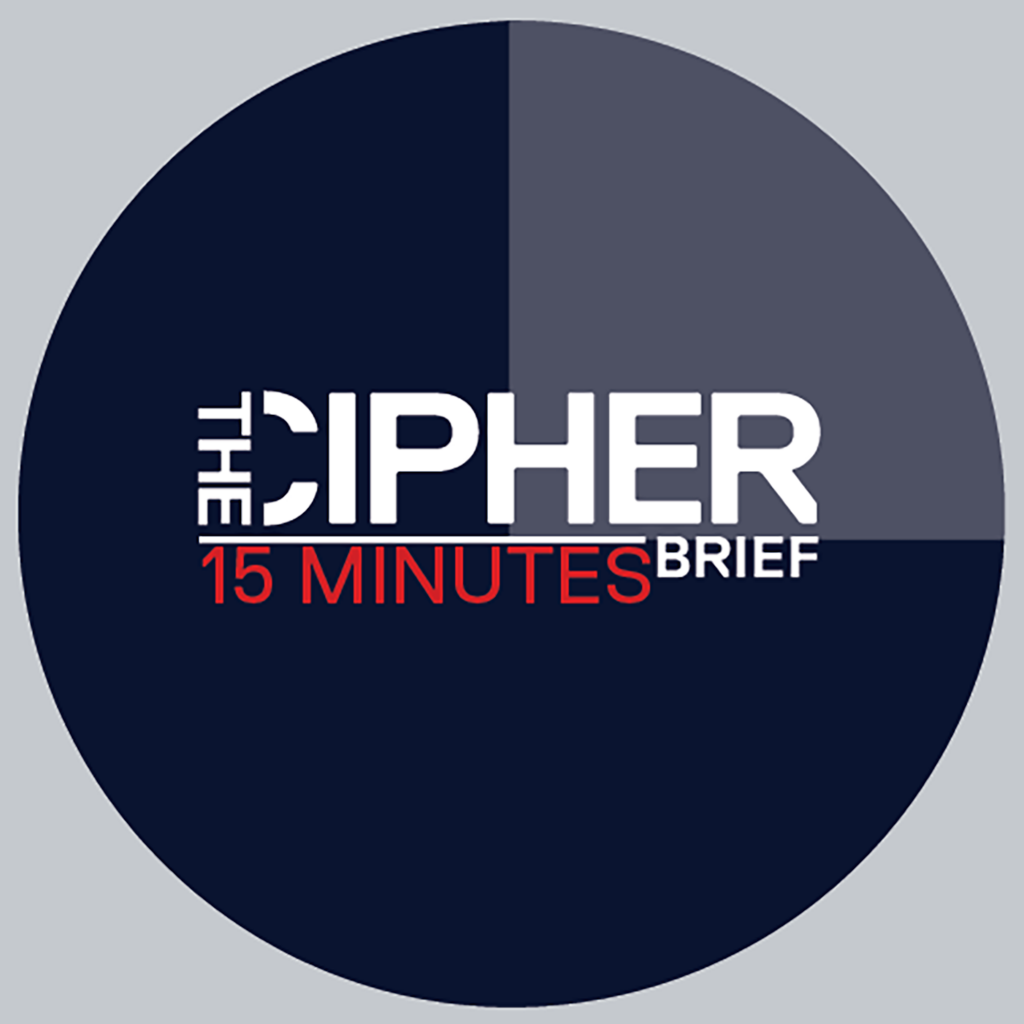 Discussing Security Threats & Border Control with Congressman Will Hurd
15 minutes is an interview podcast with the biggest names in the global security space. Whether it's the Equifax data breach, border security or Russian state-sponsored election hacking, identifying current and emerging technologies to secure public and private infrastructure is a critical priority for the U.S. government. The Cipher Brief's Deputy Director of Analysis, Bennett Seftel spends 15 Minutes with U.S. Representative Will Hurd (R-TX) who talks about takeaways from his years working as a CIA operations officer and offers his thoughts on current issues: why a border wall with Mexico and the most expensive and least effective way to do border security, the North Korea crisis and the adversarial U.S.-Russia relationship.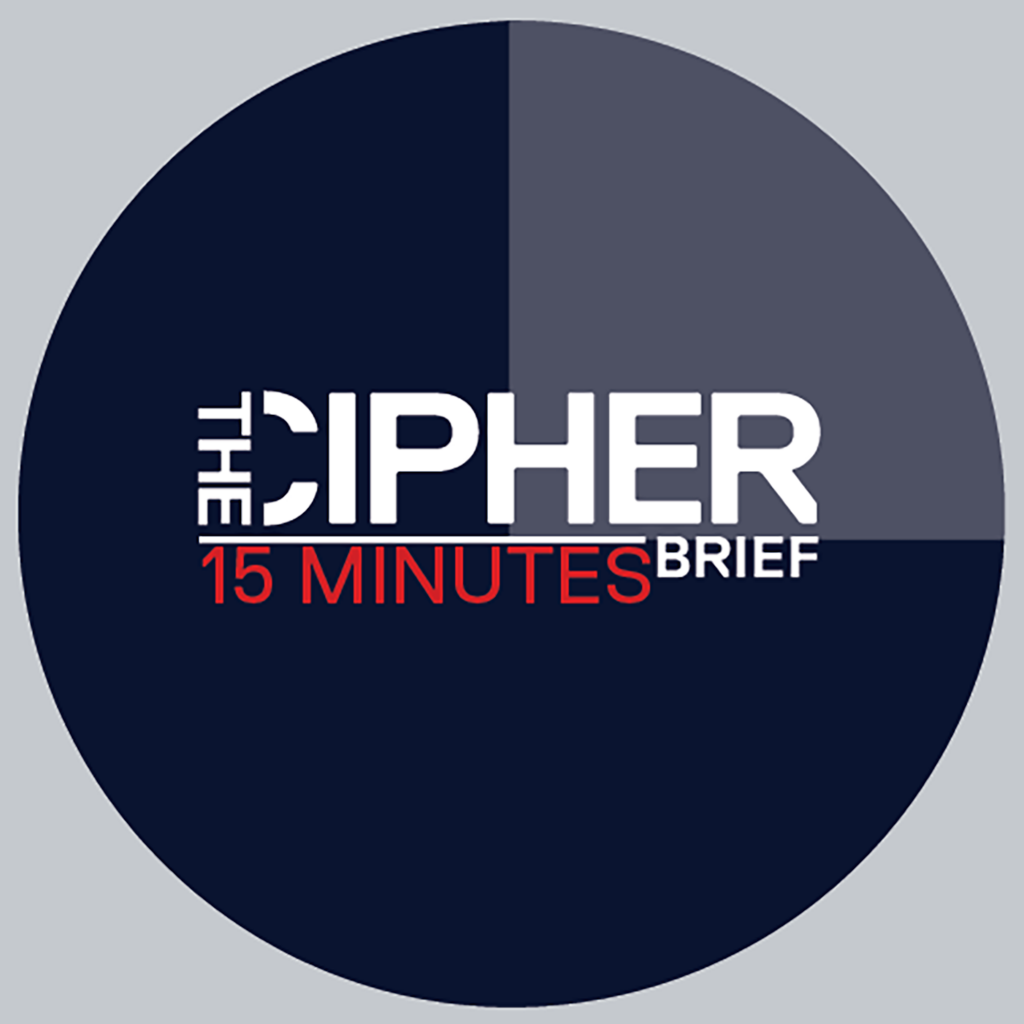 Rüdiger Lentz on Russia, Populism, and German Politics
15 minutes is an interview podcast with the biggest names in the global security space. A resurgent Russia, along with broader economic and social trends, is shaking up politics across the U.S. and Europe. Populist parties, like Germany's Alternative für Deutschland (AfD), that are supported by Vladimir Putin's Russia, are challenging the status quo. The AfD came in third in Sunday's election in Germany, significantly gaining on the two major parties and winning seats in parliament for the first time. For now, the political center in Germany still holds, with Chancellor Angela Merkel, a Christian Democrat, winning a fourth term. This week, The Cipher Brief's Kaitlin Lavinder spends 15 minutes with Rüdiger Lentz, Executive Director of the Aspen Institute Germany. Here, they talk about the rise of populism in the West and how it's impacting liberal democracies.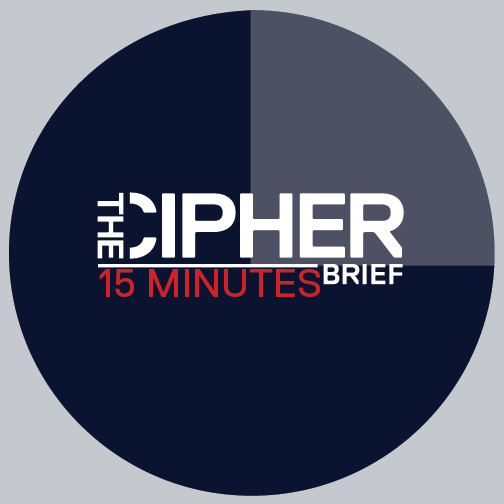 Examining Cyber Warfare with Alexander Klimburg
Military and intelligence professionals around the world view cyberspace and the internet differently. In the West, cyberspace is thought of as a facilitating agent, one that can be leveraged for espionage, disruption and sabotage. In more autocratic regimes, cyberspace is a mode of political control and influence of narratives, both domestically and abroad. To get deeper insight into the matter, the Cipher Brief's cyber and technology analyst Levi Maxey spoke with Alexander Klimburg, Director of Cyber Policy and Resilience at the Hague Centre for Strategic Studies and author of a new book called The Darkening Web: The War for Cyberspace. Levi and Alexander discuss his work, the threats facing the West, and what the current conflict in cyberspace looks like.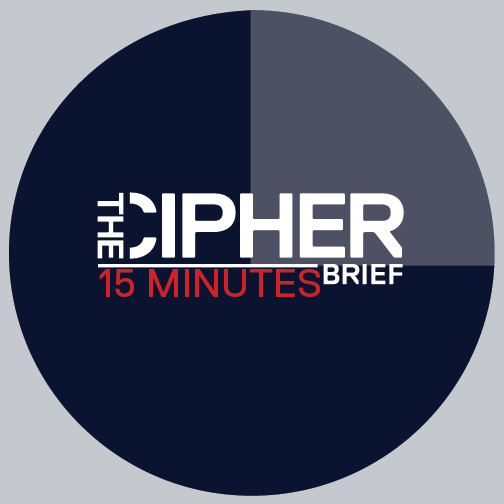 Michael Leiter (Part 2): Aftermath of Osama bin Laden
On the 16th anniversary of the September 11th attacks, Leone Lakhani spends 15 minutes with Michael Leiter, who was Director of the National Counter Terrorism Center from 2007 to 2011. Mike worked closely on the hunt for Osama bin Laden, the Al Qaeda leader behind the 9/11 attacks. Here, he shares rare insight on the operation that killed bin Laden in May 2011.