The Network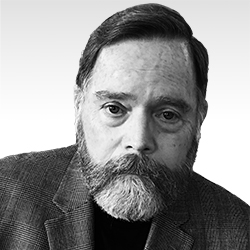 Paul McHaleFormer Assistant Secretary of Defense, Homeland Defense
Paul McHale is the president of Civil Support International LLC, a consulting firm offering advisory services to government agencies and private contractors related to military sales, homeland defense, disaster preparedness and crisis response.
From 2003 – 2009, Former Congressman McHale served as Assistant Secretary of Defense for Homeland Defense, where he supervised all homeland defense activities for the U.S. Department of Defense (DoD). The first to hold that position, he was responsible for homeland preparedness, DoD Critical Infrastructure Protection, civilian oversight of the two combatant commands that cover North and South America.
As the Domestic Crisis Manager for DoD, Mr. McHale's responsibilities focused on disaster relief planning (both natural and man-made), to include terrorist threats, earthquakes, hurricanes, industrial accidents and pandemic influenza. He routinely represented DoD at the highest levels of U.S. domestic crisis planning.
Prior to his appointment at DoD, Mr. McHale was elected to represent the 15th Congressional district of Pennsylvania in the United States House of Representatives where he served for three terms (1992-1998). Throughout that period, he was an active member of the House Armed Services Committee which has oversight responsibility for all U.S. military operations and training. Additionally, while serving as Congressman, Mr. McHale co-founded the National Guard and Reserve Components Caucus which advocates the interests of reservists and guardsmen worldwide. He was previously elected to five terms in the Pennsylvania General Assembly (1982-1991).
For his service as Congressman and Assistant Secretary of Defense, Mr. McHale has been awarded the DoD Distinguished Public Service Medal – the department's highest civilian honor – by three successive Secretaries of Defense.
Former Secretary McHale is a frequent lecturer on government, law and military policy and is former adjunct professor at the U.S. Army War College. He is also a former member of the Board of Advisors at the U.S. Naval War College and a former member of the Board of Visitors at the U.S. Naval Academy. He currently serves on the board of George Washington University's Center for Cyber and Homeland Security and is a former board member of the Aspens Institute Homeland Security Group and the Center for National Policy.
A retired colonel in the Marine Corps Reserve, Mr. McHale served overseas tours in Okinawa, Japan (1973), Saudi Arabia (1990), Kuwait (1991) and Afghanistan (2007). For his service in Afghanistan, he received the Baryal Medal, Afghanistan's highest award for public service. His personal military decorations include the Legion of Merit, the Bronze Star, the Meritorious Service Medal and the Navy Commendation Medal (2nd award).
Mr. McHale received his J.D. from Georgetown University Law Center and his B.A. with highest honors from Lehigh University where he was elected to Phi Beta Kappa.