The Network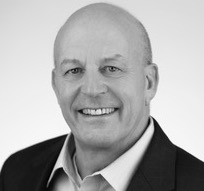 Vice Admiral Mike LeFeverFormer Director of Strategic Operational Planning, National Counterterrorism Center.
Mike LeFever recently retired from the United States Navy after serving for over 38 years, finishing his military career as the Director of Strategic Operational Planning at the National Counterterrorism Center, within the Office of the Director of National Intelligence. Previously, he served as both the Commander of the Office of Defense Representative in Pakistan and the Commander of the Joint Task Force in Pakistan, leading all US Armed Forces in Pakistan between 2008-2011
Throughout his career, Mike served in Navy and Joint leadership and command positions at every level. He has led disaster relief and humanitarian efforts, the full spectrum of warfare operations, and counterterrorism and counterinsurgency operations. Renowned for his effectiveness in cross-cultural and international environments, his leadership was directly responsible for numerous significant achievements that protected and enhanced the national security of the United States.
Mike is a graduate of the United States Naval Academy and the Naval Postgraduate School. He received numerous military decorations including the Defense Distinguished Service Medal, National Intelligence Distinguished Service Medal. His foreign awards include "Hilal- i-Quaid-i-Azam" (Order of Great Leader) and Award of "Sitara-i-Eisaar" (Star of Sacrifice) from the President of Pakistan.
Mike LeFever is now the CEO of Concentric, a risk consultancy that specializes in delivering strategic security and intelligence services. He also has served as a senior participant on multiple US delegations working with foreign partners to tackle mutual national security challenges and worked as a senior mentor for the McChrystal Group and the National Defense University in "Capstone", "Keystone", the Joint Warfighting Course, and exercises supporting Joint Task Forces.