Dead Drop: April 13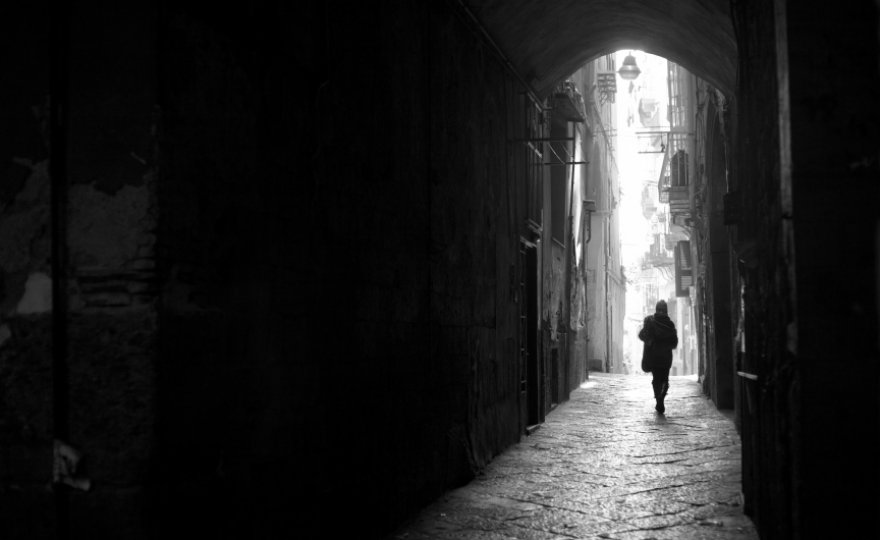 LIKE A BOLTON OUT OF THE BLUE: There was lots of news made at The Cipher Brief annual Threat Conference in Sea Island, Ga., last week where current and former government and industry leaders gathered to discuss the critical issues of our time. (It's not too early to apply for an invite for next year.) But one of the most memorable takeaways was something NOT said and NOT known at the event. Tom Bossert, Homeland Security Advisor to President Donald Trump, was interviewed on Sunday night April 8 by TCB CEO and publisher Suzanne Kelly. Talking about the White House, Bossert said that, "We've reached what seems to be a decent stability point." Kelly pressed him: "So no more exits, departures shifting around?" Bossert replied, "No, I just, I feel comfortable for today." NBC News, one of the news organizations covering the conference, later reported that Bossert was socializing with conference attendees in Georgia Monday night and told some of those present that he "was unaware of any intention at the White House to seek his resignation, and that he had no plans to quit." On Tuesday, the White House confirmed media reports that Bossert had resigned. Spokesperson Sarah Sanders refused to confirm or deny reports that new National Security Advisor John Bolton had fired him.
TEAM GINA: There has been a lot of buzz about the letter (first made public by The Cipher Brief) from 53 former high-ranking government officials supporting CIA Deputy Director Gina Haspel's nomination to become CIA director. What's most notable about the letter (signed by 8 former CIA directors or acting directors, 3 former DNIs, two former secretaries of state, three former U.S. senators and a bunch of retired senior military officers and intelligence officials) is the diversity of the list. The list contains decidedly anti-Trumpers like former CIA Director John Brennan and former DNI James Clapper, and others who are probably in the pro-Trump camp. The letter also included a central figure in the Bin Laden raid, Admiral Bill McRaven, and former Democratic Senator (and Medal of Honor recipient) Bob Kerrey. The one thing (and probably the only thing) all the signatories agree on is that Trump's nomination of Haspel to lead the agency is a good idea. We're told her confirmation hearing is likely to be in about two weeks but is not firm yet. As to be expected, Russia's Sputnik News reported on the pro-Haspel letter but compared it to a previous anti-Haspel open letter signed by a smaller, a far lower ranking group self-described whistleblowers, and at least one felon.
UNFRIENDLY SKIES: Rodrigo Duterte, the president of the Philippines, is not happy that the U.S. assault weapon ban – well, at least as it pertains to his country. The United States has refused to sell assault weapons to the Philippines because of the country's human rights record. Duterte is taking the turn down personally, saying in a speech last week that America does not honor its word. According to Al Jazeera he added: "At least, if my airplane ever explodes, or if some roadside bomb explodes, maybe you can ask the CIA." Always willing to stir things up, "RT" reports that Moscow agreed to give the Philippines some of the weapons after the U.S. refused to sell them.
AT LAST, SOMETHING TO AGREE WITH RT ABOUT: Here at The Dead Drop we find ourselves often disagreeing with stuff that appears in the Russian publication "RT." But we finally have found common ground. Putin's house organ ran an opinion piece late last week about a recent New York Times column by Thomas Friedman. The NYT column was headlined: "Is Putin a C.I.A. agent?" (Friedman's rhetorical question is based on the theory that: "…Putin has undertaken so many actions in recent years that contributed to the weakening of Russia's economy and human capital base that you have to wonder whether he's secretly on the C.I.A.'s payroll.") RT quoted U.S. critics as saying that the question was "perhaps the dumbest 8 to 10 paragraphs ever printed in The New York Times." OK, singling out the 8 to 10 dumbest paragraphs may be tough – but columns are supposed to provoke thought – not ridicule.
POCKET LITTER: Bits and pieces of interesting /weird stuff we discovered:
You Want Fries with that PDB? FedTech Magazine reports last week that, "The CIA has taken an approach to its technology that is akin to McDonald's franchises, allowing mission areas to have more autonomy over their IT decisions." John Edwards, CIA CIO, wanted to explain a new business model to his IT team – so he invited a McDonald's exec to Langley to wax eloquent about the Big Mac. The FBI (long known for putting IT stuff on the back burner) according to FedTech is trying to copy the CIA's innovation.
Mr. Putin, Tear Down That Wall: NBC News reported last week that the Russians are jamming U.S. drones operating over Syria. Drones are hard enough to operate without some pesky opponent messing with the guidance. To illustrate the point, check out this video of the first "postal drone" intended to deliver mail in Russia. A bunch of admiring officials stand around and watch the craft launch and then immediately fly into a wall of a nearby building.
Comic Relief: When the CIA declassifies stuff that has been hidden away for years, sometimes the most interesting part is guessing why it was classified in the first place. Muckrock.com reports that the Agency's declassified archives includes a seven-page comic called "Donovan of Central Intelligence." The hero seems to be modeled on "Wild Bill" Donovan – founder of the CIA precursor, the OSS. The comic book character dodges bullets, chases women, drinks a lot and shaves his head so he can write down stolen missile plans on his bald dome. Then he smuggles the plans out of an unidentified Middle Eastern country by donning a wig. Oh, that old trick.
NETWORK NEWS: Not a day goes by when members of The Cipher Brief Network aren't making news. Here are just a few examples from this week:
Speakers (and attendees) from The Cipher Brief's annual Threat Conference also made an appearance in a bevy of news media this week, including NBC, CNN and:
WHAT'S ON THEIR NIGHTSTAND? (Our contributors tell us about what they're currently reading)
"Democracy and Its Crisis," by A.C. Grayling, British philosopher, historian and recent guest at George Mason's Hayden Center.  A fast and fascinating read—especially for philosophy—about the origins of democracy, its challenges and what we might do to preserve it.  Clear thinking about first principles has never been more needed and Grayling delivers.
— Gen. (ret.) Michael Hayden, former CIA and NSA director
IF YOU SEE SOMETHING, SAY SOMETHING: Got any tips for your friendly neighborhood Dead Drop? Shoot us a note at TheDeadDrop@theCipherBrief.com or TheCipherBrief@protonmail.com.