This Week's Dead Drop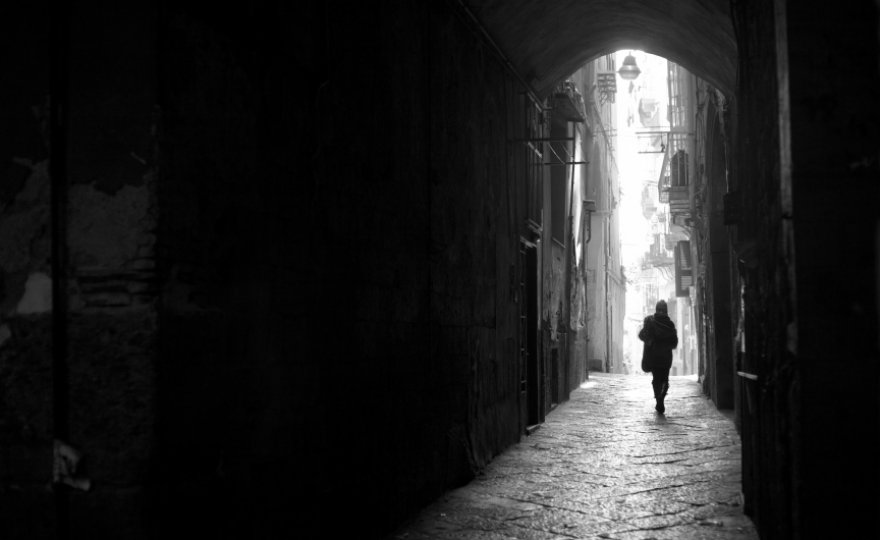 Each week, we hope to give our readers tidbits of gossip from the world of national security and intelligence.  The Dead Drop is a source of fun or intriguing news you can't get anywhere else.
PARDON ME? Here at The Dead Drop we are old enough to remember when Fox News Channel used to be anti-Russian, and when former CIA officer (and convicted felon) John Kiriakou used to be anti-Trump.  But that was so long ago. On May 24th, Fox News' Tucker Carlson had Kiriakou on his program to attack Robert Mueller and John Brennan.  In days gone by, Kiriakou often suggested (inaccurately) that he had been sent to prison for being a whistleblower about CIA interrogation practices. But now he claims he was jailed due to the personal animus of Brennan and his 'lacky' Mueller.  While he was at it, Kiriakou added that "Russia-gate …has nothing whatsoever to do with Russia. And none of these indictments (of Trump-related individuals) have anything to do with anything." The segment on Fox News was only four minutes long – so Carlson could not find time to tell viewers that Kiriakou now works for Putin-run Sputnik news. But there was time for Kiriakou to plead for a presidential pardon for his conviction for leaking classified information to what the president calls the "failing New York Times" among other news organizations. Perhaps trashing Brennan and Mueller will be enough to win President Trump's pardon (assuming the White House staff doesn't Google Kiriakou's past comments from a few weeks ago when he attacked Trump's pick for CIA Director, Gina Haspel, or during the 2016 presidential campaign when he called Trump's political positions "lunacy." Perhaps sensing that past attacks on Trump might not aid his search for a pardon, Kiriakou fell back on the president's reported susceptibility to flattery – by comparing his willingness to grant pardons to that of – Abraham Lincoln.  No, really.
TUFTS DEAN LEAVES SCENE:  Word came out late Thursday that retired Admiral James Stavridis is stepping down as Dean of the Fletcher School of Law and Diplomacy at Tufts later this summer.  Stavridis led the prestigious graduate school for five years, which he says is longer that he has held any other job.  While at Fletcher, Stavridis has been a ubiquitous presence in the media – contributing to The Cipher Brief as well lesser known outfits like Time and NBC News.  The official announcement from Tufts says Stavridis will 'pursue new opportunities in international finance and consulting.'  Our sources tell us those opportunities will include, among other things, work with the Washington-based Carlyle Group.  Stavridis, who was vetted by the Hillary Clinton campaign as a possible vice presidential candidate in 2016, has also not ruled out future political roles.  The Cipher Brief hears that quite a few former ambassadors and retired flag and general officers are already throwing their hats in the ring to succeed Stavridis at Fletcher.
CLOWNS TO THE LEFT OF ME…. Appearing on CNN's State of the Union on May 27th, Trump lawyer Rudy Giuliani called former intelligence officials John Brennan and James Clapper "two clowns."  Saying that he had no regard for either of them (which is self-evident). Giuliani said "Clapper is talking about spying, which he doesn't realize it's spying on the Trump campaign. He's [had] an obligation to tell them." Giuliani ignored that Clapper has said he was unaware of the FBI use of a confidential informant looking into allegations of Russian election meddling. "Brennan was chief torturer in charge," the former mayor alleged. "Then he disowned it, then I don't know what he did for the CIA. He's the most political CIA director I have ever met." Clapper, who appeared on the program immediately following Giuliani, took the high road (where there is considerably less traffic these days.) Clapper noted: "Well, in the space of a week, I have progressed from being the dumbest foreign intelligence officer on the planet, according to President Trump, and now a clown. So, it's career progression, I guess, at its best.  I — but just more in the narrative here."
FORGET "SPYGATE", WE'VE MOVED ON TO "OBAMAGATE":  The term "Spygate" was so — last week.  The conservative publication "The American Spectator" is out with a "special report" on "The London-to-Langley Spy Ring." As best we can make it out – the claim is that U.S. and British intelligence were so prescient – that they were spying on the Trump campaign years before there was a Trump campaign.  They cite other news accounts which suggest an FBI "informant" falsely told the Bureau that General Mike Flynn was alarmingly close to a Russian woman who attended a Cambridge Intelligence Seminar with him. The American Spectator says the spy ring's (that would be CIA/British intelligence) treatment of George Papadopoulos was "flat out cruel." We would not have come across these revelations had they not been re-tweeted by noted espionage expert and former TV personality, Roseanne Barr.
REEL VS REAL: There was an interesting event at UCLA on Wednesday called "Reel vs. Real with the CIA and FX's "The Americans." A panel discussion was moderated by Joe Weisberg, a former CIA officer and creator of the TV series 'The Americans'. On the "reel" side of the panel were Keri Russell, who plays Elizabeth Jennings, Matthew Rhys, who plays Phillip Jennings and Cost Ronin, who portrays Oleg Burov on the series. On the "real" side were two former career CIA officers, Martha Peterson and Cipher Brief Expert Mark Kelton.  There was an enjoyable exchange of playing the role of intelligence officers on TV vs. in true life. You can watch a video of the event here on YouTube – we recommend you fast forward through the first 48 minutes which is a shot of empty chairs.  The action picks up after that.
POCKET LITTER: Bits and pieces of interesting /weird stuff we discovered:
Burger Kim: NBC News reported this week that a new U.S. intelligence assessment has concluded that North Korea does not intend to do away with its nuclear weapons any time soon. No surprise there.  Most outside observers agree that Kim Jong Un would see de-nuking as a very risky proposition – for exactly the same reason the administration's use of the term "the Libya model" is so self-defeating.  The one surprise contained in the intelligence reporting, however, is the idea that CIA analysts suggest that Kim may soften the blow of not getting rid of his WMD – by offering to open a hamburger franchise in Pyongyang.  'You want fries with that ICBM?' Unlike Burger King – which serves up its Whoppers flame broiled, we hear Burger Kim will just nuke theirs.
Bolton Backup: The Inside the Ring column in the Washington Times reports that former CIA official Fred Fleitz has been selected to be executive director of the National Security Council. The move comes as no surprise, since Fleitz has long been associated with the latest National Security Advisor, John Bolton. He was Chief of Staff when Bolton was Under Secretary of State for Arms Control.  Fleitz is a former CIA analyst who in recent years has been VP of the Center for Security Policy which is led by Frank Gaffney. An outwardly cheerful fellow, Fleitz is the author of such publications as: "The Coming North Korea Nuclear Nightmare," "Warning Order: China Prepares for Conflict and Why We Must Do the Same" and "Peacekeeping Fiascoes of the 1990s."
I Spied: Some of the best stuff in the daily newspapers comes from the obituary columns.  No exception this week when the New York Times carried the obit of Fred Kovaleski, 93, who died last week. Kovaleski was a globetrotting tennis player who joined the CIA in 1951.  His career sounds a lot like the fictional character played by Robert Culp in the 1960s series "I Spy" – but Kovaleski's son, Serge (a reporter for the NYT) said the program was not based on his dad's experiences. Kovaleski's real-world exploits do sound like the work of Hollywood, however.  According to the Times, he used his abilities to speak Russian and play tennis were useful when he was asked to help handle a tennis-obsessed K.G. B. defector to the U.S.  "I never hit a winner against him," Mr. Kovaleski told The Washington Post several years ago. "The idea was to make him feel better about himself, to soothe his ego. And I think the tennis was real therapy for him." Apparently, that was not the only therapy. Kovaleski was said to have arranged for prostitutes to visit with the Soviet defector.
Pele Points – Continuing to scour the database of declassified CIA documents, the folks at Muckrock.com have uncovered 1975 talking points sent by Henry Kissinger to President Nixon regarding an Oval Office visit by international soccer star Pele (true name: Edson Arantes Nascimento.) The Brazilian soccer great had recently signed on with the New York Cosmos of the North American Soccer League, trying to make the most popular game everywhere else in the world, a hit in America.  The draft talking points told Nixon how to pronounce his visitor's name (PEH-LAY) and suggested he tell him that "soccer is a great game to play as well as to watch" and that "since the object isn't to hide the ball, as in our football, it's easy to follow for the spectator."  We imagine Pele was gratified to learn this.  What is unexplained in the document uncovered by Muckrock is why the talking points were in the CIA classified archive in the first place.
IF YOU SEE SOMETHING, SAY SOMETHING:  Got any tips for your friendly neighborhood Dead Drop?  Shoot us a note at TheDeadDrop@theCipherBrief.com.