The Network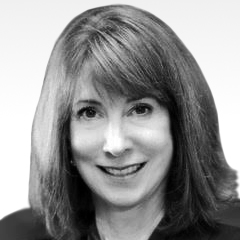 Stephanie DouglasFormer Executive Assistant Director (EAD), National Security Branch, FBI
Stephanie Douglas currently serves as Senior Managing Director in the San Francisco office of Guidepost Solutions. She focuses on sensitive internal investigations, white collar crime investigations, intellectual property (IP) protection, holistic corporate security programs, and proactively educating executives about crisis management and insider threats. Ms. Douglas works with corporations to identify risks, think through sensible and cost-efficient mitigations, and engage leadership with making long-term and productive corporate changes.
Ms. Douglas has a distinguished career in both private and public sectors. She retired as a Senior Executive from the Federal Bureau of Investigations (FBI) in 2013 and was recruited by Pacific Gas & Electric (PG&E) as Senior Director of Corporate Security where she worked before joining Guidepost Solutions.
In her 23 plus years at the FBI, Ms. Douglas served in a variety of influential roles, most with focus on national security. In her last role with the FBI, she served as Executive Assistant Director (EAD) of the National Security Branch. There she provided strategic oversight of the FBI's work related to domestic and international counter-terrorism, counterintelligence, weapons of mass destruction and intelligence matters. Ms. Douglas represented the FBI in discussions of national security policy along with other U.S. Intelligence Community partners and was the Bureau's Chief Intelligence Officer. Prior to her time as EAD, Ms. Douglas was the Special Agent in Charge of the FBI's San Francisco Division.
In addition to a number of other positions at the Washington Field Office and FBI Headquarters, she also served as a FBI detailee to the CIA's Counterintelligence Center for two years. She is the recipient of the Attorney General's Award for Distinguished Service and the Presidential Rank Award.