Dead Drop: May 26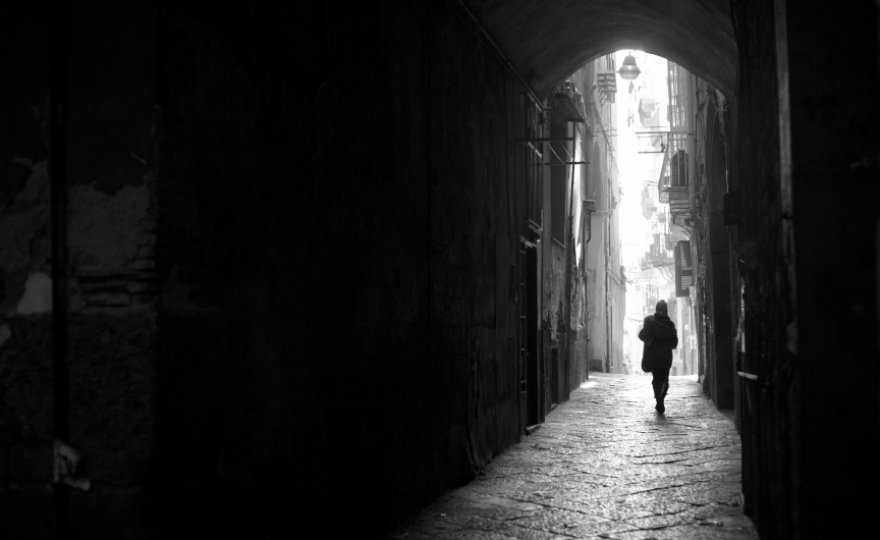 MORE STARS ON THE WALL:  On Monday, the Central Intelligence Agency held its annual memorial ceremony where it honors CIA officers who have died in the line of duty. It is also the occasion when the CIA dedicates new stars.  This year, a total of eight stars were added.  Four represent named individuals lost long ago – but whose sacrifice is only now being memorialized on the wall. The four include three officers who died in a plane crash in Laos in 1961 and another honoring an officer who died 18 years go under circumstances that remain classified. There were four additional stars just added whose names remain classified – even in death.  The total number of stars on the Memorial Wall has now reached 125.
CHINESE CHECKERS: You've probably seen the story in the New York Times that says the Chinese government crippled U.S. spying operations in their country, "killing or imprisoning more than a dozen sources over two years." We don't know exactly what to make of that report – and apparently neither do the Chinese media, who alternatively applaud the report as a "sweeping victory" and also deny key aspects of the account.  The People's Daily said it was a "purely fabricated story," adding that it was "Most likely a piece of American-style imagination based on ideology."  Although you can't access the NYT online in China – the story quickly made its way onto Chinese social media.  "I will put my hands up and support the shooting of these spies," according to one online comment.  "Anyone who has sold their souls should not only be executed, but their bodies should not be buried and instead fed to wild dogs."  That last comment sounds like North Korean-style imagination to us.
THE NIGHT THE MUSIC DIED:  The almost always unreliable  Daily Star Newspaper in the U.K. has a report out this week about a book that says "John Lennon was murdered by the CIA." The WHY gets a little unclear – allegedly in an effort to halt the ex-Beatle's support for "leftist" and "radical" politics.  Another head-scratcher is why the Daily Star is reporting this now – since the book in question, "Drugs as a Weapon Against Us," by a chap named John Potash, came out two years ago.  We guess it is never too late to give an old conspiracy theory a new spin.
SPEAKING OF ASSASSINATIONS: A considerably more believable conspiracy theory graces the pages of Politico Magazine in a story by former New York Times reporter Philip Shenon.  In it, he writes about a woman named June Cobb who reportedly was an Oklahoma-born CIA asset who worked for Fidel Castro.  Shenon says her Agency handlers wrote that: "Miss Cobb is not unattractive," adding, "She is blonde, has a slender figure, although she has a somewhat hard look, making her appear somewhat older than her 33 years." That, apparently, was good enough for Castro, who took a shine to her.  According to Shenon, after JFK's assassination, Cobb told CIA officials that she had "identified a trio of witnesses who could tie Kennedy's assassin, Lee Harvey Oswald, to Cuban diplomats and spies in Mexico City."  The file on Cobb is scheduled to be released later this year.
POCKET LITTER: Bits and pieces of interesting /weird stuff we discovered:
Mission Impossible: The next installment of the landmark series (#6 if you are counting) will star Angela Basset as the CIA Director. The film will also star Tom Cruise and Alec Baldwin among others.  (Baldwin, you may remember, is playing the CIA director in an upcoming Hulu docu-drama).
LGBT CIA: The Hollywood Reporter told its readers of a special screening at the West Hollywood Library Tuesday night of a CIA made film called "Angle of Ascent." The video, which is available on YouTube, highlights the role the CIA has played in building inclusive environments and the changes since an Executive Order allowed LGBT people to obtain security clearances and serve openly.  Two CIA officers spokes to the Hollywood gathering as well.
NETWORK NEWS: Not a day goes by when members of The Cipher Brief Network aren't making news.  Here are just a few examples from this week:
WHAT'S ON THEIR NIGHTSTAND? (Our contributors tell us about what they're currently reading)
Rob Richer, former Associate Deputy Director of Operations at the CIA:
"I'm currently reading The Miracle of Dunkirk by Walter Lord.  The book outlines both the collective and individual heroism of that defining early event of World War II."
SECURITY QUOTE OF THE WEEK:
"So, it's rather disconcerting that while the president was making all these commitments to foreign leaders, he was simultaneously gutting the foreign affairs budget back home.  His new 2018 budget asks for a 32% cut in foreign affairs spending.  Secretary Rex Tillerson speaks of making our diplomacy more efficient and effective… But, let's not be naive: efficiency and effectiveness could save, maybe, 10% of the budget. But, 32%? Even before we delve into the gory details, we know: 32% carves meat and bone. 32% equals U.S. withdrawal from a world of rising powers."
-Ambassador Richard Boucher, former Assistant Secretary of State for South and Central Asia
ADVISE AND DISSENT: Got any hot tips or cold cuts you'd like to share? Reach out to us at [email protected]