Lessons from the Dark Side of National Security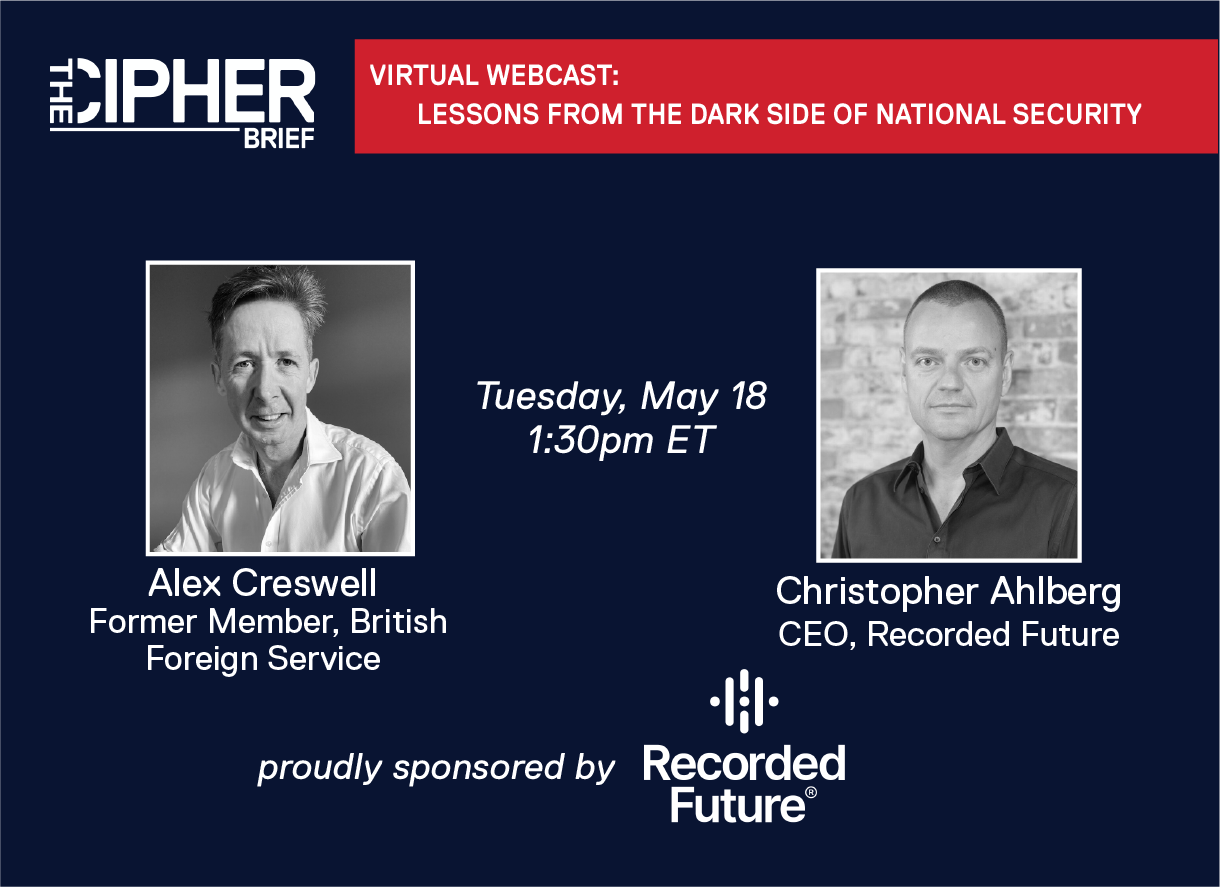 Lessons from the Dark Side of National Security:
What You Need to Know about the Dark Web
and
How It Trades on Open Source, Geopolitical Risk and the Global Supply Chain

 Tuesday, May 18
1:30pm ET
About the Speakers:
Alex Cresswell
Former Member, British Foreign Service
Alex Cresswell left the British Foreign Service in 2020 after 27 years in a variety of National Security roles, often including a technology angle. He has led an operational division of GCHQ and has served in the Cabinet Office, directing the team of analysts (the Joint Intelligence Organisation) which provides the British Prime Minister's daily briefing and strategic assessments for the NSC. From 2017, Cresswell served as FCO Mission Lead for Cyber and Technology, working with the National Cyber Security Centre (NCSC) to provide an important element of the UK's operational defense against cyber threats. Cresswell did postings in South Africa, Kuwait, Iraq, Jordan and Mexico. He is currently Chair in AI and Digital at Manchester University.
Dr. Christopher Ahlberg
CEO, Recorded Future
Dr. Christopher Ahlberg is the CEO of Recorded Future, Inc. and Chairman of Hult International Business School. He advises a series of start up companies. Earlier Ahlberg was the president of the Spotfire Division of TIBCO, which he founded in 1996 and in 2007 sold to TIBCO (Nasdaq: TIBX) for $195M. Spotfire was founded based on his ground-breaking research on information visualization. Dr. Ahlberg earned his doctorate from Chalmers University of Technology, worked as a visiting researcher at the University of Maryland, and has lectured and consulted extensively for industry, academia, military, and intelligence communities – as well as published & lectured in computer science, cybersecurity, psychology, linguistics, biology, and chemistry. He has five granted software patents, and multiple pending.
Dr. Ahlberg was named among the World's Top 100 Young Innovators by Technology Review, MIT's Magazine of Innovation in 2002. He is a member of the Royal Swedish Academy of Engineering Sciences.
Charity Wright
Cyber Threat Intelligence Analyst, Recorded Future
Charity Wright is a Cyber Threat Intelligence Analyst with over 15 years of experience at the US Army and the National Security Agency, where she translated Mandarin Chinese. Wright now specializes in dark web cyber threat intelligence, counter-disinformation, and strategic intelligence at Recorded Future.
This virtual briefing is sponsored by: