Truth, Fiction and Capturing the Best Story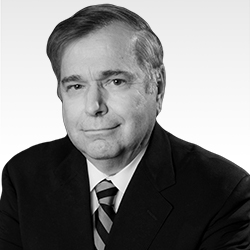 Bill HarlowSenior Editor, Under/Cover, The Cipher Brief
Bill Harlow knows how to use a word.  The Under/Cover Co-Editor and prolific author has worked with some of the very best in the national security world.  He was co-author of George Tenet's At the Center of the Storm: My Years at the CIA, as well as roughly a half dozen other non-fiction accounts of national security issues in recent history.  He's also tinkered with his own ideas in his fictional Circle William, published by Scribner in 1999.
Under/Cover turned the pages on Harlow this week to ask him to share some of his insights into writing success as well as some of the lessons he's learned during his time in the writing and publishing world.  Funny enough, this retired Navy man and CIA Officer never set out to be an author.
This is Cipher Brief Level I Member Only content. It can be accessed via login or by signing up to become a Cipher Brief Member.  Joining this high-level, security-focused community is only $10/month (for an annual $120/yr membership).
Cipher Brief Members engage in high-level conversations about national and global security issues every day. If you're not already a member, you should be.