U.S. Defense Cooperation with Canada and Mexico Matters Far More Than You Think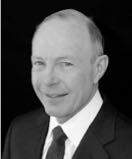 Charles H. JACOBY, Jr.
Last month, Secretary Mattis and his counterparts from across the Americas met in Mexico City for The Conference of Defense Ministers of the Americas to discuss shared regional defense challenges. The event was especially important for North American defense cooperation between the United States, Canada and Mexico.  Secretary Mattis noted at the Conference that "Mexico continues to show important strategic leadership building trusted relationships between us based on respect, cooperation, and mutual understanding."
From countering ballistic missile threats from North Korea from to partnering with Mexico to ensure persons of special interest and illicit goods do not make their way into the homeland to increasing continental critical infrastructure resiliency from cyber threats, the three North American nations cooperate deeply on a range of high priority challenges.
This is Cipher Brief Level I Member Only content. It can be accessed via login or by signing up to become a Cipher Brief Member.  Joining this high-level, security-focused community is only $10/month (for an annual $120/yr membership).
Cipher Brief Members engage in high-level conversations about national and global security issues every day. If you're not already a member, you should be.
If you are experiencing any issues with signing up or signing in, please drop an email to [email protected].
We look forward to welcoming you to the community!