The Secretaries Series: Michael Chertoff on 9/11 and the Mission Ahead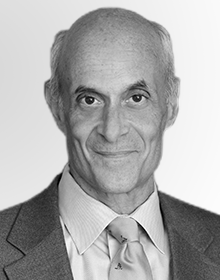 Michael ChertoffFormer Secretary of Homeland Security
'The Homeland' is bringing you a series of candid, intimate interviews with former Secretaries of the Department of Homeland Security throughout the month of October. 
DHS was born out of 9/11, when 23 different agencies were pulled into one department in an effort to provide greater organization and communication in the government's ability to address threats to the homeland.  It's a different world today than when DHS was created, and the threats today are now more varied, complicated and digital, than they were when the department was formed.  And with the evolution of cyber threats from criminal groups and nation states, DHS' ability to work with the private sector is even more important.
Cipher Brief CEO & Publisher Suzanne Kelly talked with former Department of Homeland Security Secretary Michael Chertoff, who now serves as Executive Chairman of The Chertoff Group.  Chertoff served as DHS Secretary from 2005-2009. 
Kelly began by the conversation by asking about the one fateful day that changed everything about the way the U.S. government focused on threats.
The Cipher Brief:  What do you remember about 9/11?
Chertoff:  I had become the head of the criminal division at the Department of Justice as an assistant Attorney General in June, so I had been on the job for about three months. Back in those days, the responsibility for dealing with domestic incidents was with the Department of Justice, because there was no Homeland Security. I was driving into work – I had one of those old car-phones – I was on the phone with my deputy and he told me that the TV just said that a plane had hit the World Trade Center.  I had a reaction, initially, that some small plane pilot must have gotten confused and hit the building.  And as we were talking, my said that a second plane had just hit the World Trade Center, and he and I both said, 'this is not an accident'.
A few minutes later, I arrived at the Department of Justice, and we went across the street to the FBI operations center, which is where domestic incident management would be run, and Bob Mueller was there.
To access the rest of this column, please sign into your Cipher Brief account. member account… or we invite you to signing up to become a Cipher Brief Member.  Joining this high-level, security-focused community is only $10/month.