Secretaries Series: Jeh Johnson on DHS' Toughest Tasks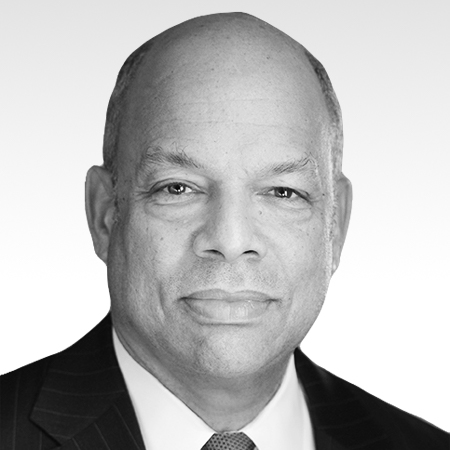 Jeh JohnsonFormer U.S. Secretary of Homeland Security
Election security, the migration of people toward the U.S.' southern border and taking a lead on the public-private critical intersection of cyber security are just a few of the pressing issues facing the Department of Homeland Security.  
DHS Secretary Kirsten Nielsen expressed confidence going into the mid-term election, calling it "the most secure election we've ever had".  At the same time, she's dealing with the highly controversial issue of people moving toward the U.S.' southern border and has the ongoing task of encouraging more private sector cooperation when it comes to cyber defense that impacts the nation as a whole. None of these issues are new to DHS.  In fact, with many of them, we've been here, or somewhere similar, before.
The Cipher Brief's Todd Rosenblum talked with former DHS Secretary Jeh Johnson as part of The Homeland's series of interviews with former Secretaries on what DHS has learned from past experiences.
This is Cipher Brief Level I Member Only content. It can be accessed via login or by signing up to become a Cipher Brief Member.  Joining this high-level, security-focused community is only $10/month (for an annual $120/yr membership).
Cipher Brief Members engage in high-level conversations about national and global security issues every day. If you're not already a member, you should be.
If you are experiencing any issues with signing up or signing in, please drop an email to [email protected].
We look forward to welcoming you to the community!