Hurricane Florence's Big Test of Support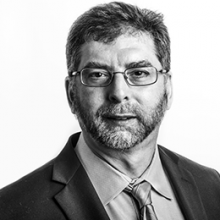 Todd RosenblumFormer Acting Assistant Secretary of Defense for Homeland Defense and Americas' Security Affairs
The deluge known as Hurricane Florence has once again challenged the nation's readiness to respond effectively to large-scale natural disasters in the homeland.  Effective responses save lives and enhance national resiliency.  They are an important deterrent to state and non-state actors, all of whom constantly evaluate whether there is space to make mischief and undermine public confidence in governing institutions during periods of response.  Good response is good national security.
The federal government has a plan known as the National Response Framework for responding to catastrophes at home.  The plan gives primacy to Governors to plan, resource and respond to events that take place in their States.
For full access to The Homeland column as well as all Cipher Brief content, sign up to become a Cipher Brief Level I member.  Joining this high-level, security-focused community is only $10/month ($120/yr).