How to Engage For a More Secure Homeland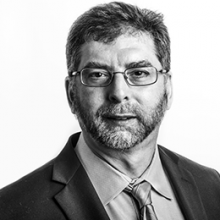 Todd RosenblumFormer Acting Assistant Secretary of Defense for Homeland Defense and Americas' Security Affairs
Secretary of Homeland Security Kirstjen Neilsen, along with several of her Department of Homeland Security senior leaders held a conference in New York this week, sending a clear statement that cyber is a national security issue that impacts all of us, and highlighting the real impact of issues like software supply chain vulnerabilities and information sharing.  It was another reiteration of DHS' intent to lead the way when it comes to being the critical gateway between the public and private sectors.
Cyber, like many of the other national security threats we face today, requires a whole of government (and whole of private sector) approach, so the conversations we have on these issues are critical.
Homeland security entered the American conscious following the fateful morning of September 11, 2001.  While defending and hardening the homeland from threats foreign and domestic has been with us since the founding of the nation, it was the shock of 9/11 and ultimate establishment of a Department of Homeland Security in 2002 that solidified the concept of a lead federal agency for national resiliency across a plethora of missions.
Today, it's complicated.
U.S. homeland security spans a complex web of stakeholders, activities, challenges, constraints and opportunities.  It is practiced at the federal level, by states, localities, communities, and civic institutions, as well as the private sector.  It is done internationally and in the nation's interior.  It has become as central to our concept of national security as that done by DoD, the Intelligence Community, Department of State and law enforcement.  All are now equals at the table, and indeed share a wide range of dependencies and shared mission space.  Underlying this new paradigm is the singular concept that threats could no longer be mitigated overseas.
The nation has come a long way since DHS opened its doors in 2003.  DHS has been ably led by former Secretaries Tom Ridge, Michael Chertoff, Janet Napolitano, Jeh Johnson, John Kelly and now Kirstjen Nelsen.  All have left their mark in important ways and it's never been an easy lift.  Consider that DHS was established by combining 22 different federal departments and agencies into one, and then adding new ones to that mix.  DHS' primary focus in the early years was counter- and anti-terrorism, but it has evolved to give equal focus to whole-of-nation cyber resiliency, critical infrastructure protection, law enforcement investigations, managing the safe access of people and goods at the borders, and response to man-made and natural disasters.  DHS deploys officers and field agents worldwide.   They do a lot more than you think they do and their impact is widely felt.
That said, DHS still has deep structural challenges.  Employee morale is amongst the lowest in the government.  It has yet to decide on whether it should have a strong, centralized planning, budgeting and oversight capacity like the Department of Defense, or a decentralized structure that empowers operating components to pursue their own acquisition and requirements processes like the Department of Justice.  It is neither fish nor fowl and this makes it frustrating for those both inside and out.  Congress has made reform vastly more difficult too, because it failed to consolidate oversight of homeland security into the then newly created homeland security committees in the House and Senate.  Today, eighty congressional committees and subcommittees have jurisdiction over DHS, and this is not tenable.
Despite the challenges, successive administrations have promulgated a web of interlocking strategies and implementation plans and issued a host of Executive Orders and interagency agreements on roles and missions, data sharing and planning.  Some of the most foundational documents and initiatives include the National Response Framework, The National Preparedness Goal, strategies on countering violent extremism, public-private partnerships for cyber security and critical infrastructure, FBI Joint Terrorism Task Forces and state-led Fusion Centers.  Today, much energy across the government is centered on countering foreign information operations.  We are at the very early stage of understanding how much of the challenge is in the hands of government, how much of it can be solved with technology, and what must be done to make the nation more information resilient.
The Cipher Brief recognizes the direct tie between national security practiced overseas and protection of the nation within its borders.  In establishing our new weekly column, The Homeland, TCB seeks to elevate the conversation around homeland security issues, its missions, requirements, dependencies, partnerships, vulnerabilities and direction.
The Homeland brings you constructive thoughts emanating from the tested experience of some of the most prominent experts on topics ranging from  improving national resiliency against foreign information operations, the impact of adversary reach on presidential decision space inside the homeland, countering Russia's increased long-range bomber and ballistic missile submarine activities off the U.S. coast, developing truly informative risk management formulas for critical infrastructure protection, the National Response Framework and how we prepare for response at home, Congress' role and priorities, the state of domestic radicalization and counter-radicalization programs, DHS management and reform initiatives, pandemic defense, data protection and analysis capabilities, and how homeland intelligence interacts with traditional intelligence.
By way of introduction as The Homeland's first guest editor, I've spent a career in the intelligence, policy making and oversight worlds.  My final six years of government service were focused on homeland security and homeland defense.  I was fortunate to serve in senior positions at the Department of Homeland Security and Department of Defense where I led great teams defining the mission and executing responsibilities.  One of my core takeaways is that there are no singular right or easy answers.  Different organizations see issues differently and respond to those issues in different ways, and that collaboration is far and away the best way to enhance the nation's security at home.  TCB is looking forward to talking about these critical issues and including your contributions on how we best position ourselves to address them.  Send your ideas to [email protected], and be safe.