California's Homeland Security Challenge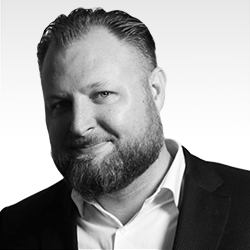 Eli OwenCommander of the California State Threat Assessment Center (STAC)
From wildfires to terrorist plots, to the arrest of individuals with IEDs, the State of California is constantly under threat.  With more than 38 million residents (equaling roughly 12 percent of the nation's population), it is the most populous state in the U.S.  California manages the threat preparedness and response via the California State Threat Assessment Center (STAC), which is a part of the Governor's Office of Emergency Services.
The STAC is the primary fusion center for the State and in 2018, California Governor Jerry Brown appointed Eli Owen to run it.  Owen manages the day-to-day operations, which is no small task given California's vulnerability to earthquakes, floods, wildfires, public health emergencies, the impact of prolonged drought, cybersecurity attacks, terrorism, home-grown violent extremism, human trafficking and foreign intelligence collection operations. 
California is also the home of Silicon Valley, at a time when tech and bot the use and misuse of tech, has a greater impact on security than at any other time in history.
You get the (big) picture.
Owen took on the task after spending more than eight years at the CIA, where he worked counterterrorism and cybersecurity issues. The Cipher Brief talked with him to talk about the challenges he's facing and how the State of California is sharing lessons learned when it comes to protecting the homeland. 
This is Cipher Brief Level I Member Only content. It can be accessed via login or by signing up to become a Cipher Brief Member.  Joining this high-level, security-focused community is only $10/month (for an annual $120/yr membership).
Cipher Brief Members engage in high-level conversations about national and global security issues every day. If you're not already a member, you should be.