Syria: This Could Be Good Time to Press for Ceasefire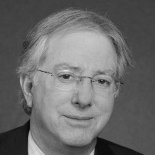 Ambassador Dennis RossFormer Special Assistant to the President and National Security Council Senior Director for the Central Region
The U.S. military launched dozens of Tomahawk missiles from two naval warships in the Mediterranean Sea at the Shayrat air base near Homs in Syria, on Thursday night. The Pentagon said the base was used by the Assad regime to store chemical weapons.
It was the kind of direct intervention in Syria's six-year-old civil war that President Donald Trump's predecessor Barack Obama avoided.
The Cipher Brief's Leone Lakhani asked Ambassador Dennis Ross – Counselor at the Washington Institute for Near East Policy and a former senior Middle East adviser to three U.S. presidents – how this could change the balance in Syria.
The Cipher Brief: Would a strike like this change the dynamic on the ground?
The base was the one used for the chemical weapon strikes. It is unlikely to change the dynamic on the ground, but it could make Assad and, certainly the Russians, more cautious and maybe more open to a real ceasefire. Of course, they could choose to test the Administration, but that could be risky.
TCB: What message did it send to the Assad government?
If it uses chemical weapons, it pays a price. Take U.S. words seriously.
TCB: What does signal to Syria's allies, Russia and Iran?
Dennis Ross: To the Russians and Iranians, the U.S. won't accept the lack of limitations on Assad's behavior. Will this mean they will impose on Assad in a way they have not until now?
This would be a good time to press for a real ceasefire in Syria, especially if it is clear the Administration will respond to violations by the regime. The Administration should be clear in its messages to Russia and Iran: "we don't seek escalation but we will answer threats to our forces and favor getting serious about ending the war in Syria."
Q: What should the U.S. do next?
DR: There will a general sense that the U.S. is going to live up to its responsibilities in the region. Ironically, this also makes our friends more likely to respond to our requests. 
Q: How will this be received in by traditional U.S. allies in the Middle East?
DR: [It will be received] very well by our friends, who feared we might limit our actions to rhetoric.