NATO Observer Group: Keeping Watch on Moscow from the US Senate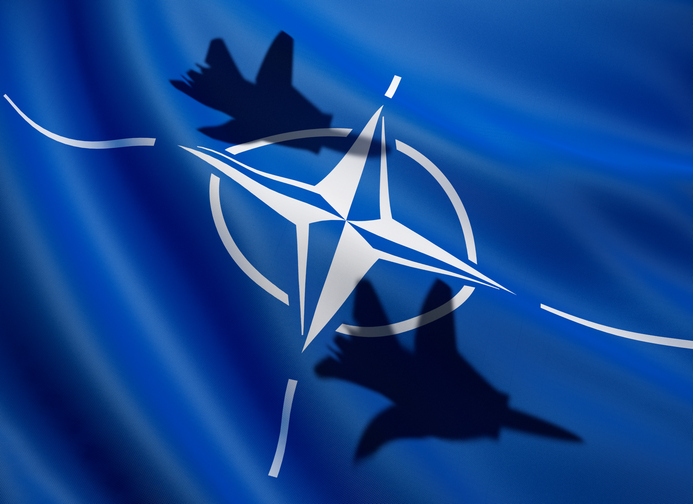 Senators Jeanne Shaheen (D-NH) and Thom Tillis (R-NC)Co-Chairs, Senate NATO Observer Group
As the U.S., NATO and other allies move against Russia over an alleged nerve agent attack against a former Russian spy in Britain, bipartisan moves are afoot in Congress to strengthen U.S. ties to NATO. Democratic Sen. Jeanne Shaheen of New Hampshire and Republican Senator Thom Tillis of North Carolina explain.
Recently, in our joint capacity as co-chairs, we were proud to announce the reestablishment of the bipartisan Senate NATO Observer Group, to champion NATO's current missions and strategic developments – as NATO keeps a sharp watch for rising threats from Moscow.
The Senate NATO Observer Group was first established in 1997, by then-Senate leaders Republican Trent Lott of Mississippi, and South Dakota Democrat Tom Daschle. This Observer Group proved instrumental in helping guide Senate approval of NATO aspirant countries from Eastern and Southern Europe no longer under the thumb of the Soviet Union.
Today, there is an added urgency for the Senate, as well as legislatures across the NATO alliance, to stand ready to respond to the Kremlin's hybrid attacks on both current and aspirant NATO members. Since the Observer Group was last active, the Kremlin has instigated a massive cyber-attack on Estonia, seized land in Georgia, annexed Crimea and attempted a coup in Montenegro. It continues to provoke violence in Ukraine's Donbas and launch operations to destabilize democracies worldwide, including in the United States. There has also been a concerning trend away from democratic values among some NATO members and allies.
These challenges have not weakened NATO. Today, NATO nations are better defended. Allied forces are deployed on land, sea, and air in the three Baltic states and Poland. NATO is increasing defense budgets and upgrading capabilities, particularly among Eastern and Southern European members. Secretary of Defense Jim Mattis noted recently in Brussels that NATO is more robustly funded than ever, with 2017 seeing the largest growth in the percent of members' gross domestic product committed to defense spending and the largest real growth in a quarter century. This reflects the shared understanding among members about the necessary direction for NATO. The Observer Group's main goal will be to help foster continued cooperation here in the United States as the alliance continues to adapt.
The Senate has consistently expressed resounding, bipartisan support for NATO and its Article V commitment, in which all members pledge to respond if one is attacked. Similar to previous iterations, the Observer Group will build on this foundation to prioritize NATO's modernization.
This effort is supported by Senate leadership on both sides of the aisle. The Departments of State and Defense have also pledged to work closely with us on future activities. Key to reaching our goals will be engagement on NATO issues, particularly with senators who are not on national security committees. This dialogue is necessary as domestic budgetary considerations, in addition to defense policies, all have an impact on the strength and readiness of the NATO alliance. These conversations are also important to maintaining strong Senate support for NATO and deep recognition of its strategic value.
Here are just a few examples of the Observer Group's areas of focus: First, our members will be paying close attention to the implementation of new NATO initiatives, including the establishment of two new NATO Commands: a naval "Command for the Atlantic" to maintain the security of sea lanes between Europe and North America, and a Logistics Command to improve the movement of allied troops and military equipment across Europe. These new command structures are a necessary response to shortcomings exposed by Russia's more assertive military posture along NATO borders.
Second, of particular interest to our Observer Group is NATO's commitment to establish a new cyber center. This center will be charged with helping integrate allies' national cyber capabilities with NATO's conventional missions and incorporate cyber defense into all levels of NATO planning and operations. We strongly support this cyber initiative which could prove instructive to our own domestic cyber defense efforts.
Third, counter-terrorism continues to be an essential NATO priority, and thus, a priority for the Observer Group. The ongoing conflicts in Syria, Iraq, and Libya are a key concern, and NATO's efforts in Afghanistan will need to be closely examined. Now, more than at any time since the end of the Cold War, it is imperative that the United States work closely with NATO to respond to terrorist enemies as they adapt and change tactics.
Finally, we firmly support not only NATO's contributions to the collective defense, but its role in promoting the democratic ideals and common values espoused by all allies. The Observer Group looks forward to focusing on these principles in order to enable members to better solve problems, mitigate conflict and serve as a model for the whole of the international community.
For nearly seven decades, NATO member states have been our stalwart allies. This was demonstrated powerfully after the 9/11 attacks as the alliance for the first time invoked Article V in coming to our defense. NATO is also fundamental to our collective strategic advantage over Russia. The United States must continue to stand ready to address any challenge that comes NATO's way. Our spirit of solidarity must never dim. To that end, we are proud to re-establish the Senate NATO Observer Group and look forward to the work ahead of us.