The 'Indo-Pacific': Redrawing the Map to Counter China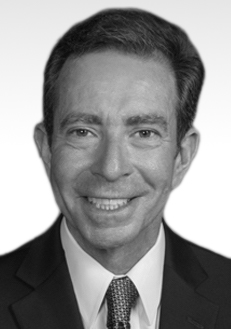 Rear Admiral (Ret.) Paul BeckerFormer Director of Intelligence, Joint Chiefs of Staff
President Donald Trump, national security advisor H.R. McMaster and Secretary of State Rex Tillerson have begun using the term "Indo-Pacific" in recent months to refer to the region that extends from the west coast of the U.S. to the west coast of India. For decades previously, American leaders had called this swath of the globe the "Asia-Pacific," or more recently as the "Indo-Asia-Pacific."
The new turn of phrases is significant, and it calls for strategic communications practices to reinforce this strategic concept.
The shift reflects the Trump administration's acknowledgement of several key factors: It treats India as a regional power and not just an isolated country on the southern tip of the continent. It emphasizes the contiguous maritime nature of this vast space, which spans two of the world's three largest oceans, four of the of world's seven largest economies, and the world's five most populous countries.
And it serves as an important marker to highlight the multipolar nature of the region and at least verbally offer a counterbalance to Chinese activities in Asia, from military expansionism in the South China Sea to economic development of Indian Ocean logistics bases as part of Beijing's extensive "Belt and Road Initiative."
Background
The "Indo-Pacific" region aligns with the U.S. Pacific Command's area of responsibility under the Department of Defense's Unified Command Plan. Since World War II, "Asia-Pacific" has been the most commonly used geo-strategic reference by foreign policy and national security practitioners. Emphasizing the primacy of this phrase was the reference in the January 2012 DoD strategic guidance document, "Sustaining U.S. Global Leadership: Priorities for 21st Century Defense," which said the U.S. would "rebalance toward the Asia-Pacific region."
Former U.S. Pacific Commander Admiral Sam Locklear added a prefix, "Indo-Asia-Pacific," in his 2013 House Armed Services Committee testimony, and his successor, Admiral Harry Harris, continued that practice through 2017.
The most recent term, "Indo-Pacific," is firmly reflected in the December 2017 U.S. National Security Strategy (NSS), but its usage is hardly unprecedented. Cartographers have used the term for centuries. Secretary of State Hillary Clinton used "Indo-Pacific" in formal presentations in 2010 and 2011, and it was the term used to describe Australia's strategic environment in a Defense White Paper written for that country and released in 2013 by a former prime minister and defense minister.
With this context, the Indo-Pacific's geometric parameters also helps frame a renewed U.S. four-way defense cooperation with India, Japan and Australia known as the "Quadrilateral Dialogue." The NSS bluntly refers to China (and Russia, for that matter) as a competitor that has emerged to "challenge American power, influence and interests."
One Voice
Securing interests in the Indo-Pacific will require Washington's strategic communications to be consistent, coherent and focused.
Consistency requires simple talking points that make Washington's intentions clear and can be used by all departments and agencies for the duration of the administration. In the past, the U.S. has fallen victim when different government branches deliver varying talking points that often are misinterpreted by competitors as a potential lack of resolve and a political seam to be exploited.
The requirement of coherence includes aligning U.S. policy statements with action. Competitors like Beijing understand best when statements from Washington are mirrored in force presence and posture in the region; one without the other risks failure.
Focused communications involve, for example, rejecting Chinese claims of exclusive jurisdiction or "indisputable sovereign control" over international waters anywhere, including near China. That means strongly rejecting Beijing's "nine-dash line" that ostensibly draws what it believes to be its territory in the South China Sea. (The same principle goes for any nation's similar claims, e.g. Russia in the Arctic or Iran for the Straits of Hormuz.)
Instead, we must regularly apply Western terms of art such as "global commons," and reinforce international paradigms such as rule of law, freedom of navigation, and prescriptions under the United Nations Convention on the Law of the Sea and Exclusive Economic Zone designations. When these norms are violated by coercion or dangerous behaviors, Beijing or any other offender must be swiftly and publicly opposed to demonstrate our resolve.
The Indo-Pacific is the first location specified in the "Strategy in a Regional Context" section of the NSS, signaling its primacy among five other areas, including the Middle East and Europe. Not every nation will admire its placement, terminology and intent. Beijing certainly doesn't. Seoul, as another example, wouldn't even include the statement, "a shared vision for a free and open Indo-Pacific" as part of a joint communique at the end of Trump's November meeting with South Korean President Moon Jae-in, probably to avoid provoking Beijing.
A name change itself does not equate to a wholesale change of policy, and it is important to consider that a nation's words ultimately are less important than its actions, in implementing policy. So as actions play out in the future, the U.S. must be prepared to accept friction from those who may choose to challenge a security system that has underwritten peace and prosperity in the region for the past 70-plus years. When American leaders reaffirm their commitments to the Indo-Pacific, it will be important that they stay consistent, coherent and focused.