Book Review: U.S. Spies Triumph in Tragedy against Hitler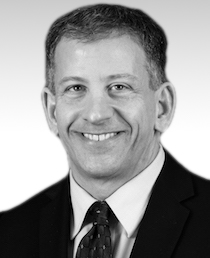 Daniel HoffmanFormer CIA Chief of Station
Wartime has been a force multiplier for espionage ever since the Revolutionary War, when General George Washington was the founding father of the art of intelligence. In World War II, the Office of Strategic Services (OSS) advanced the practice, albeit tragically, with its Cassia Ring espionage network.
These particular "glorious amateurs," as OSS operatives were known, included a priest, a musician, police officers and soldiers. They had many great successes in covert influence and espionage operations – but their mistakes resulted in the murder of almost every member of the Cassia network.
Chris Turner lifts the veil on this operation with research and deep analysis from an extensive array of never-before used primary sources, in The CASSIA Spy Ring in WWII Austria: A History of the OSS's Maier-Messner Group (McFarland & Co., 2017).
The Office of Strategic Services (OSS) was the U.S. WWII wartime intelligence agency, responsible for conducting espionage behind enemy lines. Established in 1942, the OSS collected and analyzed strategic and tactical intelligence for the Joint Chiefs of Staff, policymakers and the president. OSS also organized anti-Nazi resistance groups in Europe and recruited spies inside Nazi Germany.
Based in Austria, Cassia operatives gathered intelligence, fostered resistance and spread disinformation behind Nazi lines. Turner deftly recounts the multinational Cassia team's heroic exploits and their contact with OSS Bern Chief and later CIA Director Allen Dulles, as well as the ring's tradecraft errors that got most of them killed.
With panoramic descriptions of the infamous Gestapo headquarters and detention center, Turner tells this intriguing and inspiring narrative with the highest attention to detail. Turner transports the reader, making us feel we're among the key Cassia operatives.
A substantive expert in the history and practice of intelligence, Turner also recounts the challenges OSS faced as a nascent intelligence service operating against the Gestapo, Hitler's formidable, murderous internal spy catching service.
The lessons about agent handling and communications are valuable in their own right. They also are applicable to challenges faced by OSS's successors, the CIA and the military's Joint Special Operations Command, as they run war zone operations today against lethal state and non-state actors.
OSS was truly an expeditionary Intelligence Service, which took great risk to accomplish a critically important and dangerous mission. Turner eloquently recounts how OSS officers refined the art of spy craft by learning from their successes and failures. The author keenly describes how operational tradecraft was as dynamic as the battlespace in which OSS officers served.
The book is true to the spirit of OSS officer George Howe's legendary statement that "a man is alive as long as he is remembered, and killed only by forgetfulness."  Turner has done a great service to the memories of the valiant men and women of Cassia, who made such an extraordinary contribution to the war effort of the U.S. and allied forces against Nazi Germany.