It seems we can't find what you're looking for. Perhaps searching can help.
Network Spotlight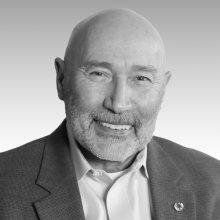 John Perren
John Perren served as the Assistant Director for the FBI's Weapons of Mass Destruction Directorate, where he led the USG law enforcement and domestic intelligence efforts to prevent and neutralize WMD threats against the US Homeland and interests abroad. Prior to this, Mr. Perren held the position of Deputy Assistant Director, Criminal Investigation Division. He was responsible for leading the ...
Read More
The Cipher Daily Brief
Get a daily rundown of the top security stories delivered to your inbox Monday through Friday with exclusive briefs and columns on what matters most to you and your organization.
SIGN UP FOR The Free Newsletter
Sign up