The Case for Giving a U.S. Space Force Some Lift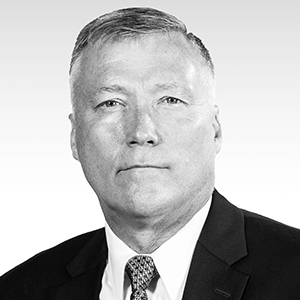 Lieutenant General Kevin McLaughlinFormer Deputy Director, U.S. Cyber Command
The National Space Council voted this week to move forward with six recommendations intended to provide some lift for the creation of a U.S. Space Force. 
The recommendations include:
Creating of a new, unified command, U.S. Space Command
The Pentagon submitting a legislative proposal to the White House
Creating a budget request to fund the Command in 2020
Ordering a review of the new Agency's authorities
Establishing a Space Development Agency with the responsibility of overseeing technology investments
Strengthening the relationship between the intelligence community and the new command
Cipher Brief Expert, Lt. Gen Kevin McLaughlin (Ret.), spent the majority of his 34-year Air Force career in a variety of space assignments.   During his testimony before the Council this week, he laid out what he sees as the opportunities and risks of implementing a new command. What follows, is an adaptation of his testimony to the National Space Council. 
This is Cipher Brief Level I Member Only content. It can be accessed via login or by signing up to become a Cipher Brief Member.  Joining this high-level, security-focused community is only $10/month (for an annual $120/yr membership).
Cipher Brief Members engage in high-level conversations about national and global security issues every day. If you're not already a member, you should be.
If you are experiencing any issues with signing up or signing in, please drop an email to [email protected].
We look forward to welcoming you to the community!