MbS: The New Saddam of Arabia?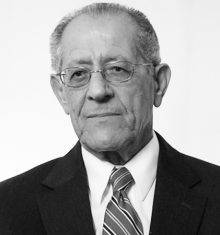 Emile NakhlehFormer Member, CIA's Senior Intelligence Service
As Mohammad bin Salman (MbS) has terrorized his opponents at home and abroad, fear has spread within the Saudi kingdom. Has he become the new Saddam of Arabia? As Iraq's Saddam Hussein did in the 1980s, MbS is cementing his power domestically and regionally through fear and economic largesse under the guise of fighting Iran, Islamic radicalism, and terrorism.
Much like the tyrant of Baghdad did in Iraq, MbS has crushed his domestic and regional opponents. Both of them have enlisted the support of foreign powers, especially the United States and Britain, to buttress their hold on power in their territories and expand their reach internationally. They both spoke the language of "reform," which appeals to Western audiences, and both demonized Iran as a promoter of regional instability and a source of evil internationally.
This is Cipher Brief Level I Member Only content. It can be accessed via login or by signing up to become a Cipher Brief Member.  Joining this high-level, security-focused community is only $10/month (for an annual $120/yr membership).
Cipher Brief Members engage in high-level conversations about national and global security issues every day. If you're not already a member, you should be.
If you are experiencing any issues with signing up or signing in, please drop an email to [email protected].
We look forward to welcoming you to the community!