How the U.S. Helped the Saudis Make the Middle East a 'Dangerous Place'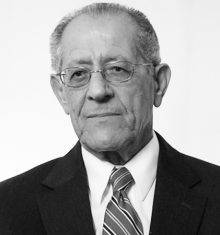 Emile NakhlehFormer Member, CIA's Senior Intelligence Service
OPINION — The Middle East, like the rest of the world, is a "very dangerous place!" according to President Trump. The Saudis, with America's tacit help, made it so.
President Trump's bizarre and strange recent statement giving Saudi Crown Prince Mohammed bin Salman (MbS) a pass on his involvement in journalist Jamal Khashoggi's murder raises a number of serious issues that Trump cavalierly dismisses or doesn't know about in the first place.  Beyond the half-truths and the lame rationale he has offered in defense of MbS, the president is in fact, undermining America's long-term interests in the region and putting the lives of American citizens—civilians, diplomats, and military—in that part of the world at risk.
This is Cipher Brief Level I Member Only content. It can be accessed via login or by signing up to become a Cipher Brief Member.  Joining this high-level, security-focused community is only $10/month (for an annual $120/yr membership).
Cipher Brief Members engage in high-level conversations about national and global security issues every day. If you're not already a member, you should be.
If you are experiencing any issues with signing up or signing in, please drop an email to [email protected].
We look forward to welcoming you to the community!