Colonial Palestinian Policy Doomed to Fail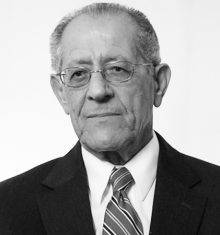 Emile NakhlehFormer Member, CIA's Senior Intelligence Service
OPINION — Last month, The New York Times reported that the Trump administration is eliminating previously approved funds to support Palestinian-Israeli civilian engagement. USAID has wisely given these funds to nongovernmental organizations to promote understanding between the two peoples and help them understand each other's aspirations and need for security and dignity.
Cutting off these funds is the latest salvo in the U.S. Administration's punitive measures against the Palestinians, ostensibly for their refusal to acquiesce to Israel Prime Minister Benjamin Netanyahu's inhumane and illegal attempts to deny them their national aspirations, cultural heritage, and lawful ownership of their lands. The Trump administration, contrary to international agreements and United Nations resolutions, has moved the U.S. embassy from Tel Aviv to Jerusalem, has closed the Palestine Liberation Organization's political office in Washington, and has cut off financial support for the United Nations Relief and Works Agency. UNRWA has provided Palestinian refugees and their descendants with education and healthcare for over 70 years.
Cipher Brief Level I Members-only content.  The rest of this column by  accessed via login or by signing up to become a Cipher Brief Member.  Joining this high-level, security-focused community is only $10/month (for an annual $120/yr membership).
Cipher Brief Members engage in high-level conversations about national and global security issues every day. If you're not already a member, you should be.