Why A Conventional Military Buildup with China Deserves a Second Look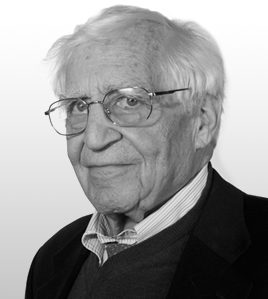 Walter PincusContributing Sr. National Security Columnist, The Cipher Brief
OPINION — Last week, the Biden administration spelled out its opening carrot-and-stick policy toward the Beijing regime during appearances before two different Congressional committees.
Last Wednesday morning, Secretary of State Antony Blinken delivered the carrot elements to members of the House Foreign Affairs Committee. During the afternoon, the sticks were described by Admiral Philip S. Davidson, Commander of U.S. Indo-Pacific Command, to House Armed Services Committee members.
It was no surprise that Davidson, originator of the so-called Pacific Defense Initiative (PDI), described China as "the greatest strategic threat to security in the 21st century," while Blinken referred to the Beijing regime as "the biggest geopolitical test of the 21st century."
Blinken said, "When it comes to China…I see this, as in many ways, the most consequential relationship we have in the world…China equally has the ability militarily, diplomatically and economically to undermine the international rules-based system that the United States has devoted so much effort to building."
Last Friday, in the White House, Biden met virtually with Prime Minister Yoshihide Suga of Japan, Prime Minister Narendra Modi of India, and Prime Minister Scott Morrison of Australia. Although the so-called Quad is not a formal anti-China alliance, its members jointly stated they had a "shared vision for an Indo-Pacific region that is free, open, resilient and inclusive," a diplomatic challenge to Beijing's recent expansionist actions.
Blinken and Defense Secretary Lloyd Austin visit South Korea and Japan early this week, and then Blinken and National Security Adviser Jake Sullivan will meet in Anchorage, Alaska on Thursday with Chinese Foreign Minister Wang Yi and Yang Jiechi, a Politburo member who is considered President Xi Jinping's most trusted foreign policy aide.
Blinken told the House members, "This is an important opportunity for us to lay out in frank terms the many concerns we have with Beijing's actions and behavior that are challenging the security, prosperity and values of the United States and our partners and allies."
He warned, "This is not a strategic dialogue. There is no intent at this point, for a series of follow-on engagements. Those engagements, if they are to follow, have to be based on the proposition that we are seeing tangible progress in tangible outcomes on issues of concern with China. This is an opportunity to put things on the table."
Davidson's congressional presentations last week of the military situation – he met with the Senate Armed Services Committee last Tuesday –  have had a far different, military confrontational tone.
The admiral used his opening statements to emphasize the growing conventional military threat China was posing.
He said, "China continues to increase the size of the PLA [People's Liberation Army] and advance their own joint capabilities. The military balance in the Indo-Pacific is becoming more unfavorable for the United States and its allies. And with this imbalance, we are accumulating risk that may embolden China to unilaterally change the status quo before our forces may be able to deliver an effective response."
Davidson went on, "The greatest danger the United States and our allies face in the region is the erosion of conventional deterrence vis-à-vis the Peoples Republic of China. Absent a convincing deterrent, China will be emboldened to continue to take actions to supplant the established rules-based international order and the values for a free and open Indo-Pacific. Our deterrence posture in the Indo-Pacific must demonstrate the capability, capacity and the will to convince Beijing unequivocally the costs of achieving her objectives by the use of military force are simply too high. We must be doing everything possible to deter conflict."
If a House member left the hearing at that moment, he or she would not know all the substantial things that the U.S. and its Indo-Pacific allies have done and plan to be doing in the coming years to match or exceed Chinese military capabilities.
For example, Davidson supplied the committee with a 41-page prepared statement in which, at least 25 pages described current or proposed U.S. conventional arms buildups on South Asia, Southeast Asia and Oceania island chains off the Chinese mainland; steps to strengthen area allies to protect their sovereignty from Chinese coercion; and reassurance to allies and partners of long-term U.S. commitment via military exercises.
In contrast, to his initial five-minute oral presentation of the Chinese threat, Davidson in his prepared statement said, "PDI provides the foundation for establishing a forward-deployed, defense-in-depth posture that defends our interests abroad, deters aggression, assures allies and partners, and provides flexible response options should deterrence fail."
Davidson described as his number one priority the need for a Guam Defense System (GDS), "robust enough to address the emerging threats, including hypersonics and the ability to integrate existing weapon control systems within this decade."
Guam, with 12,000 service personnel and families, has Andersen Air Force Base where rotational B-2 Spirit, B-52 Stratofortress and B-1B Lancer bombers provide a global strike and extended deterrence capability. There is also Naval Base Guam, home of a squadron of four Virginia Class attack submarines, along with port facilities for larger Navy combat ships. Last year, the Marine Corps activated a new base on Guam where, over the next four years, 5,000 members of the III Marine Expeditionary Force will move from their current base on Okinawa, Japan.
Today, Guam only has a radar with a 120-degree look oriented at North Korea and what Davidson wants is one with a 360-degree capability to defend Guam and its military assets against "the expanse of Chinese weapons systems," current and future, including air, sea and submarine, delivered.
Davidson noted that in January 2021, $29 million in fiscal 2021 funds had been reprogrammed to begin the architecture design for the GDS. Beyond that, he wanted additional forward-based air and naval forces able to be dispersed to expeditionary airfields and ports throughout the area.
He went down a long list of countries that have joined in the security effort that included large ones like India, "Defense sales are at an all-time high with India operating U.S. – sourced platforms such as P-8s, C-130Js, C-17s, AH-64s, CH-47s, Precision Guided-Excalibur Munitions, and M777 howitzers.", Thailand "has purchased more than $2.5 billion in U.S. foreign military sales with over 200 active foreign military sales cases." and Indonesia, "We support the Indonesian military's focus on external threats to national defense, particularly maritime domain awareness and security regarding Beijing's excessive maritime claims around Natuna Island.".
Among the smaller ones are Singapore, "A permanent Republic of Singapore Air Force fighter detachment [is] on Guam and foreign military sales exceeding $7 billion, including Singapore's request to purchase F-35s."; Fiji, "We are expanding the defense relationship with Fiji through exercises, ship visits, defense dialogues, and the ongoing discussions with the Nevada National Guard to formalize a State Partnership Program relationship."; and Papua New Guinea, "Plans to grow its defense force from 3,600 troops to end strength of 10,000 by 2030."
Davidson took time to point out Cambodia in 2017, suspended military-to-military exercises with the U.S. and last year, took down a U.S.-built facility at Ream Naval Base to make way for a Chinese Navy building. "The United States and other countries in the region are concerned about the expansion of PRC influence in Cambodia and its implication for regional security," Davidson said.
While Davidson's PDI emphasizes conventional warfare elements, some experts suggest the future military threats from China as well as Russia more likely will come via subtle, high-tech approaches.
For example, members of Hudson Institute's Center for Defense Concepts and Technology recently wrote,  "America's rivals have evolved approaches during the past decade to circumvent U.S. military strengths, such as PRC and Russian gray-zone or hybrid operations, that obtain objectives at lower cost and escalation—albeit over longer timeframes— than traditional military combat."
The Hudson authors claim China and Russia have a different theory of victory, and they "share a focus on information and decision-making as the main battlegrounds for future conflict. They direct attacks on an opponent's battle network electronically and physically to degrade its ability to obtain accurate information while introducing false information that erodes the opponent's ability to orient."
While Blinken is exploring the diplomatic approaches to China, maybe there ought to be a second look at Davidson's PDI conventional military buildup.
Read more expert-driven national security news, insights and analysis in The Cipher Brief