From Watergate to Iran-Contra to Flynn, the Cover-Up Reveals the Crime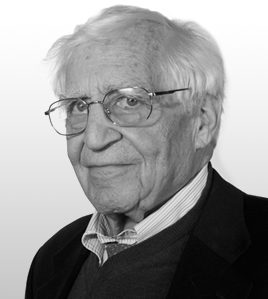 Walter PincusContributing Sr. National Security Columnist, The Cipher Brief
It's always the cover-up.
That was the starting point for unraveling Nixon's Watergate and Reagan's Iran-contra affair.
I covered both scandals and believe special counsel Robert Mueller III is going down the same path taken years ago by special prosecutors Archibald Cox (Watergate) and Lawrence Walsh (Iran-contra).
The pattern is that loyal, lower-level officials, having been caught lying to FBI investigators to protect higher ups and what they had done, later "flip," now having to tell the truth in order to protect themselves.
But Mueller's ultimate goal is not to find more violations of 18 United States Code 1001(a)(2), which punishes anyone who "knowingly and willfully – falsifies, conceals, or covers up…a material fact; [or] makes any materially false, fictitious, or fraudulent statement or representation" within executive branch jurisdiction – in this case the FBI.
It is not even that Mueller's team is pursuing possible violations of the Logan Act by Trump transition officials back in December 2016, when they sought to affect Russia's response to Obama sanctions or manipulate Moscow's vote on a United Nations resolution.
No, the Flynn guilty plea was related to his actions on Jan. 24, when Donald Trump was president and Flynn, sworn in two days earlier as national security advisor, was a federal government employee, not a private citizen.
Mueller's eventual target, I believe, can be found in the following language in the Flynn plea's Statement of the Offense:
"Flynn's false statements and omissions impeded and otherwise had a material impact [emphasis added] on the FBI's ongoing investigation into the existence of any links or coordination between individuals associated with the [Trump] Campaign and Russia's efforts to interfere with the 2016 presidential election."
In layman's language, Flynn's lying on Jan. 24 materially obstructed the FBI investigation and is important to Mueller's pursuing evidence that Trump administration officials, and possibly the president himself, were attempting to obstruct justice, i.e. the FBI inquiry.
The Merriam-Webster legal dictionary defines obstruction of justice as "the crime or act of willfully interfering with the process of justice and law especially by influencing, threatening, harming, or impeding a witness, potential witness, juror, or judicial or legal officer or by furnishing false information in or otherwise impeding an investigation or legal process."
The 18 pages that make up the Flynn plea agreement documents focus primarily on his conversations during the December transition period, but no information is disclosed relating to Flynn's days in the White House and his interactions with Trump officials before and in the aftermath of his resignation.
One of the more interesting elements listed as required as part of his cooperation with the special counsel includes "participating in covert law enforcement activities," with no further explanation.
The Mueller investigators must have asked Flynn about what happened in the week before Trump's inauguration after columnist David Ignatius wrote in The Washington Post about the December telephone calls with Russian Ambassador Sergey Kislyak and the flurry of phony explanations put out by then-Press Secretary Sean Spicer (who recently spent a full day being questioned by Mueller's team).
Since the plea agreement made clear the substance of Flynn's Kislyak exchanges were discussed more than once with senior Trump officials during the Trump transition period — and since those exchanges drew a well-publicized response from Russian President Vladimir Putin — Mueller also must have questioned Flynn and others whether Vice President Mike Pence or his staff members were ever present, or informed about what had been going on with the Russians.
Pence tweeted on Jan. 5 that he met that day with Nikki Haley, already named to be Trump's UN ambassador. That's the same day Congress voted to oppose the UN resolution on Israel, one of the subjects of Flynn's lobbying phone calls with Kislyak days earlier. Did no one discuss that with Pence at the time?
It is difficult to believe that Pence, when he appeared on CBS' Face the Nation on  Jan. 15, had no knowledge of the true nature or substance of the Flynn-Kislyak discussions, particularly because of public discussion after Putin failed to react to then-President Barack Obama calling for 35 Russian suspected intelligence officers to be removed from Washington. Did Flynn not speak with Pence after this December 2016 Trump tweet? "Great move on delay (by V. Putin) –I always knew he was very smart."
It has to be assumed that Mueller's team has asked Flynn about whom he spoke to before and after his Jan. 24, FBI interview, where he gave false information. Flynn also must have been in conversations with White House personnel following Jan. 26, when Sally Yates, then acting U.S. attorney general, first informed White House Counsel Don McGahn that Flynn's answers to the FBI were "problematical," and the information that Flynn was spreading "wasn't true," as reflected in Pence's public statements.
McGahn was said to have briefed Trump immediately after getting the information from Yates, then-White House Press Secretary Sean Spicer has told reporters. Was Pence not informed also?
However, 18 days passed before Flynn suddenly "resigned."
Trump's noon-time tweet this past Saturday that "I had to fire" Flynn "because he had lied to the vice president and the FBI" ignores that two-week-plus passage of time and the real events that appear to have triggered Flynn's White House departure.
It happened after The Washington Post first published a story Feb. 9 that publicly disclosed Flynn's conversation with Kislyak did involve the Obama sanctions. Trump told reporters Feb. 10 that he had not seen those stories and would "look into it." Then, on Feb. 13, the Post wrote about the Yates' visit to McGahn, where she reported about the "problematical" FBI interview. Later that day, Flynn's resignation letter was released.
Those public stories, rather than anything going on inside the White House, appeared to have forced action with regard to Flynn.
What also remains clear is that Trump did not want Flynn to leave. There was no advance notice to National Security Council staff. It came some seven hours after Trump's counselor, Kellyanne Conway, had appeared on MSNBC and said the president had "full confidence" in Flynn.
To prove Trump's continued concern about Flynn, it was the next day, Feb. 14, that then-FBI Director James Comey has testified under oath that Trump asked him to stay behind following others leaving a broader Oval Office meeting. With no one else present, the president said, according to a Comey memo written shortly after the incident, "I hope you can see your way clear to letting this go, to letting Flynn go…He is a good guy. I hope you can let this go."
At that point, Flynn was under FBI investigation – the "this" to which Trump had to be referring.
One day after Oval Office exchange with Comey, which the public at that time did not know about, Trump told reporters during a press conference with Israeli Prime Minister Benjamin Netanyahu, "I think he's [Flynn] been treated very, very unfairly by the media…I think it's very, very unfair what's happened to General Flynn."
Getting Flynn's testimony of what went on during those 18 days between Yates' notice to McGahn and Flynn's departure, and the days that followed, are important, since White House activities before the Feb. 14 Comey-Trump exchange and after would be material to any obstruction of justice case Mueller is investigating.
All of this makes me recall a time more than 50 years ago, when I was hired by Senate Foreign Relations Committee Chairman Sen. J.W. Fulbright (D-Ark.) to run an investigation into operation of the Foreign Agent Registration Act. (Yes, the one Michael Flynn and Paul Manafort failed to file under).
I have always remembered one of the first things Fulbright said to me in discussing my discovery that several foreign lobbyists had either not registered at all or had hidden some of their lobbying activities. It was: "In Washington, it's not what they did that counts, it's what they did after they were caught."
In short, it's generally the cover-up that brings people down in the nation's capital.