US Nuclear Weapons Systems Facing Risk with Replacements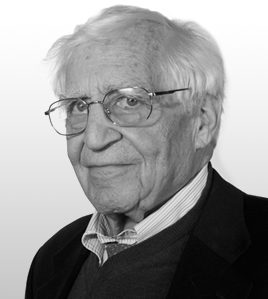 Walter PincusSenior National Security Columnist, The Cipher Brief
Walter Pincus is a contributing senior national security columnist for The Cipher Brief. He spent forty years at The Washington Post, writing on topics from nuclear weapons to politics.
OPINION — Last Wednesday, the Government Accountability Office released a declassified version of a once-secret June 2020 report titled: Nuclear Triad: DOD and DOE Face Challenges Mitigating Risks to US Deterrence Efforts.
Conducted under the Trump administration, the report raised questions about whether the Defense Department's (DOD) replacement programs for today's strategic nuclear weapon delivery systems [submarines, bombers, ICBMs] "face schedule risks that could exacerbate challenges with existing triad systems."
In addition, the nearly year-old report questioned whether the Department of Energy's (DOE) nuclear warhead life extension programs, which depend on manufacturing and assembly facilities that are "outdated or obsolete," also face schedule risks.
As a result, the GAO said, "DOD and DOE have limited ability to mitigate risks to the efficacy of the nuclear deterrent with their current strategy and are beginning to consider alternatives."
The GAO said it did the 2020 study because "DOD has reported that due to prior delays and challenges with aging nuclear Triad systems, there is little to no margin for delaying replacement systems without incurring risk to the nuclear deterrent. Similarly, DOE faces a demanding schedule for infrastructure projects and programs for the life extension and production of warheads and bombs."
The report went on, "We found that every nuclear Triad replacement program—including the B-21 [new strategic bomber], LRSO [new long-range, stand-off, air-launched, nuclear cruise missile], GBSD [new Ground Based Strategic Deterrent Intercontinental Missile], and Columbia class submarine, and every ongoing bomb and warhead modernization program—faces the prospect of delays due to program-specific and DOD-and DOE-wide risk factors. These risk factors include an insufficient DOD nuclear certification workforce, limited DOE infrastructure capacity, and supply-chain risks. If realized, these delays would prolong DOD's operation of existing Triad systems."
Two points about this report make it interesting.
It was based on requirements set by the 2018 Trump Nuclear Posture Review, and — as the GAO pointed out in the declassified version released last week — the report "does not reflect the effects of these COVID-19 measures on program schedules or progress."
In short, the report showed the Trump administration was pushing ahead with programs to replace its three major strategic nuclear delivery systems, at costs in the hundreds-of-billions of dollars, in the face of what the GAO said were "risk factors that include concurrency between phases of acquisition programs from development through production, immature technologies, and limited schedule margins."
I write about the GAO report today because the Biden administration has its own Nuclear Posture Review underway, which will allow reassessment of Trump's nuclear programs, and possibly offer the prospect of slowing down the new Columbia submarine, GBSD ICBM, and B-21 systems to reduce some risks pointed out by the GAO.
Will that harm today's deterrence effect?
The GAO report notes that much of the concern raised by Trump Pentagon personnel rested on the ability to generate additional numbers of strategic nuclear systems – called force generation – based on U.S. Strategic Command (STRATCOM) operational requirements in some future crisis. Those requirements could very well change under the Biden administration given President Biden's intention to try to reduce the role of nuclear weapons in national security. Meanwhile, as the GAO report points out, the Navy already apparently has not met STRATCOM's current force generation requirements – having operational and available 10 SSBNs [strategic ballistic missile submarines] — because the current Ohio SSBNs have faced months of unplanned delays in extended mid-life maintenance, refueling overhauls and refit periods.
However, no one has claimed the U.S. deterrent is currently ineffective.
---
The Cipher Brief is proud to present an all-virtual International Summit.  Join us for three days of expert-led sessions on China, western alliances, Intelligence, Space, and emerging technologies.  Registration is free for Cipher Brief members.  See how $10/month brings the most experienced national security experts to you.
---
Meanwhile, President Biden has agreed with Russian President Vladimir Putin to extend the New START (Strategic Arms Treaty) for five years. That extension keeps in place inspection and verification rules and, as Secretary of State Antony Blinken has said, "Provides us with greater insight into Russia's nuclear posture, including through data exchanges and onsite inspections that allow U.S. inspectors to have eyes on Russian nuclear forces and facilities."
Just what are the risks that the GAO said relate to replacement of the new delivery systems?
The first, new Columbia-class strategic submarine went into production in October 2020, despite the finding that "additional development and testing are required to demonstrate the maturity of several technologies critical to performance," according to the GAO report. In addition, the GAO described as "aggressive" the Navy's Columbia production plan noting it "plans to build the lead submarine over 7 years—or 84 months…This duration is shorter than what the Navy achieved on any recent lead submarine construction effort—including during high levels of Cold War submarine production. The average construction time for the first of class submarine for the last four classes has been approximately 91 months."
A February 2021 Congressional Research Service report also raised risks to the Columbia program, citing "the COVID-19 pandemic, technical challenges, and/or funding-related issues—of a delay in designing and building the lead Columbia-class boat, which could put at risk. the Navy's ability to have the boat ready for its first scheduled deterrent patrol in 2031, when it is scheduled to deploy in the place of the first retiring Ohio-class SSBN."
The GAO report also claims that Pentagon officials called the current schedule for the GBSD "aggressive and compressed compared to prior ICBM programs." Designed to replace the currently deployed 400 Minuteman IIIs beginning in 2029, The Air Force plans to deliver the first production unit of the GBSD missile at the earliest feasible date and reach initial operational capability in fiscal year 2029.
GAO said the missile's program schedule delays are likely because of several risks starting with the use of "immature technology." To meet the planned first delivery, the Air Force developed an acquisition approach that calls for the use of mature technologies, but "GBSD program officials acknowledge in the program's acquisition strategy that there is a risk that the program could be delayed if it does not demonstrate a mature design based on mature technologies," according to the GAO.
Another risk is "the GBSD program's draft developmental testing schedule only includes two months to address deficiencies found in flight testing before the next test is expected to begin, including any resulting design changes." The GAO said, "Our work on other acquisition programs shows that testing is a process of discovery and that programs need time to incorporate necessary changes and retest."
Another risk factor is the time it would take to convert Minuteman III launch facilities into the configuration needed for the GBSD. Current plans call for averaging 50 conversions per year with slightly more than that number going through the process before the first new ICBM is turned over to the Air Force. Under current deployments, there are 50 former Minuteman III launch facilities without missiles, a reduction undertaken under the New START treaty. The current estimate is that it could take up to six months to restore and convert a launch facility to handle a GBSD missile.
"The Air Force has yet to evaluate all of the launch facilities and, accordingly, the full scope of work necessary to prepare the facilities for use by the GBSD program has yet to be determined. If the Air Force does not resolve the issues with the launch facilities in advance of the transition to GBSD, additional time could be needed for construction, which could result in delays to GBSD fielding," according to the GAO report.
As for programs to upgrade aging U.S. nuclear warheads, the GAO had previously, in 2019, "found that the next decade is particularly challenging for DOE's nuclear modernization efforts because the agency needs to ensure sufficient production capacity to execute LEPs [Life Extension Programs] and modernization programs while conducting major construction projects and programs to modernize its uranium and plutonium capabilities." The GAO report goes over problems related to not only producing plutonium pits, the triggering devices for thermonuclear weapons, but also the availability of weapons-grade uranium, tritium, lithium, as well as specialized explosive materials "that meet the exacting standards required for use in nuclear weapons."
What is clear from analysis of last week's GAO report is that the long-planned, costly replacement of strategic nuclear delivery systems was already running behind meeting the Trump administration's schedule before the Biden presidency began. Nonetheless, America's nuclear deterrent, in the form of today's deployed triad of submarines, ICBMs and bombers, remains unchallenged.
It follows, therefore, that there is some timing flexibility for the Biden administration's national security team to put together its own nuclear weapons policy, relate it to arms control approaches, and continue the Triad delivery systems replacement programs, although probably at a more responsible pace and perhaps calling for lesser numbers.
Read more expert-driven national security opinions, insights and analysis in The Cipher Brief