U.S. Afghan Strategy Time Warps to Vietnam 1969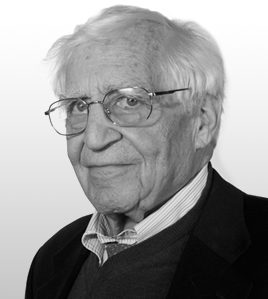 Walter PincusContributing Sr. National Security Columnist, The Cipher Brief
"We may have advisers there 10 years from now, but the Taliban will not be the enemy they are," was the way Defense Secretary James Mattis described the future in Afghanistan under the new Trump administration policy.
He said it during almost six hours of testimony that he and Joint Chiefs Chairman Joseph Dunford gave last Tuesday during morning and afternoon sessions of the Senate and House Armed Services Committees.
Last Saturday marked the 16th year that American armed forces have been fighting in Afghanistan, with no end in sight.
Reading the Mattis-Dunford testimony took me back 48 years to a time in 1969 when I was working for then-Foreign Relations Committee Chairman Sen. J.W. Fulbright (D-AR), who was trying to end the Vietnam War. It was then in its fifth year, and some 500,000 U.S. troops were involved.
I thought of American military personnel and diplomats, who starting in 1961, first went to train the South Vietnamese army and government officials, when Mattis spoke of "standing-up of more capability and the maturing of the Afghan forces." After I read that Mattis said, "We're [the U.S.] saying you [the Taliban] can't wait us out," I substituted Viet Cong and North Vietnamese for the Taliban.
When Dunford spoke of "the goal is for [Afghan] President [Ashraf] Ghani to get to at least 80 percent of the key populated areas in four years [to support his government] …which I believe is attainable," I thought of Washington officials back in the late 1960s and early 1970s trying unsuccessfully to prop up South Vietnam leaders who lacked popular support among their own citizens.
South Vietnamese corruption was recalled when Mattis said that "President Ghani recognizes that fighting corruption and accelerating institutional reform across government are critical to success. The recently launched U.S.—Afghan compact, outlining more than 200 measurable benchmarks for reform, demonstrates our shared emphasis on these goals."
"Measurable benchmarks" brought back Vietnam memories of former Defense Secretary Robert McNamara and his generals talking about statistics and metrics, such as safe strategic hamlets and dead enemy body counts to claim progress.
In Afghanistan, Dunford said, "In recent polling, about 80 percent of the people reject the Taliban, about 70 percent plus have confidence in the Afghan security forces."
Mattis looked at another measure of support, property values in Kabul. "We just got the readout, and the property values have started going up since we have announced this [new Afghan] strategy," he said. "In other words, there's a certain amount of commitment now."
Mattis and Dunford also talked positively of "a new level of collaboration between Afghan Chief Executive [Abdullah] Abdullah and President Ghani than I have seen in the past." They also noted that the Taliban are "down to isolated ambushes and IEDs. Some of the IEDs are large, high-profile IEDs. But they [the Taliban] have been unable to sustain the kind of offensives they had last year where they were able to move in large groups.
However, Mattis had to add, "It's not that they [the Taliban] are not dangerous. I mean, it's not that we're not going to have to increase the security there for the Afghan people. We will."
Shades of Vietnam.
Another echo of Vietnam came when Dunford and Mattis praised the increased capability of the Afghan Army leadership.
"This summer alone, as a result of President Ghani's decisions, the average age of the core commanders was reduced 10 years between last spring and right now. He replaced five of the six core commanders," Dunford said, adding, "And so we really are now, dealing with a group of individuals that have been trained, organized and equipped and influenced by U.S. and coalition forces for over a decade."
Mattis chipped in with his own view of this change. "There's also an effort underway right now to remove many of the officers who are over the hill and replace them. Give the young officers to come up to levels they've demonstrated they can handle this fight," he said.
Mattis also described how under new authority given him by President Trump, he had changed the rules of engagement.
"I've removed proximity, and that in itself opens the enemy, wherever they are found, to the NATO air support, under the NATO O[perations] plan," he said.
In the past, Mattis explained, U.S. firepower, either artillery or aircraft, could not be called to defeat Taliban, ISIS, or al Qaeda forces unless Afghan government, U.S., or allied forces were under direct attack. Under the new Mattis rules of engagement, "Today, wherever we find them, the terrorists, anyone who's trying to throw the NATO plan off, trying to attack the Afghan people, the Afghan Government, then we can go after them."
Mattis qualified this freedom to engage everywhere saying, "We do not want this to be misinterpreted into a laissez-faire use of fire support when we're fighting wars where the enemy intentionally hides among innocents. It is still very much aligned with our effort to do everything humanly possible to prevent the death or injury of innocent people, women and children, villages, this sort of thing."
Mattis told the legislators the U.S. now has "approximately 11,000 troops in Afghanistan, alongside 6,800 from NATO and coalition partners, and 320,000 Afghan National Security Forces." Another 3,000 U.S. troops would be "arriving in the coming months," Mattis said, to extend the advisory effort to Afghan units that currently don't have any.
In addition, Mattis said NATO Secretary General Stoltenberg is reaching out to NATO countries to increase their troop levels and that 15 nations "have signaled that they will increase their support."
The new trainers and advisors are going to be assigned down to Afghan brigades and even battalion levels "where they do offensive ops," Mattis said. "They have not had them in the past several years. That means they were not able to get swift access to NATO air support — fire support," he said.
"Make no mistake," Mattis frankly told the legislators, "this is combat duty for our troops, but the Afghan forces remain in the lead for the fighting.
Dunford outlined a seven-year plan to upgrade the Afghan Air Force to a point where it would be completely transformed so that "over the next six or seven years, we expect the Afghan air force to be able to provide the support the Afghans need."
As an example, he talked of replacing Russian M1-17's helicopters with U.S. UH-60's, where "the first two attack versions of the UH-60 will be delivered in January. And then between now and the next seven years, we'll completely transition to a UH-60 model helicopter."
There's another parallel with Vietnam that we have in Afghanistan—safe havens for the enemy. In Vietnam, the North Vietnamese sent arms and fighters down the Ho Chi Minh Trail through Laos and Cambodia. In Afghanistan, Taliban and terrorists use Pakistan.
Mattis said, "I think it would be highly difficult to sustain any stabilization in South Asia – not just in Afghanistan, but certainly anywhere around Pakistan…unless safe havens are removed."
The main safe haven target thus is Pakistan where, as Mattis said, "They have lost more troops than probably any other [country] fighting terrorists," but he recognized "we've got to get this aligned regionally and solve this problem."
He said, "There are a number of lines of effort being put together now in the Secretary of Treasury's office, Secretary of State's office, my own office, the intel agencies. We are also working with Secretary General Stoltenberg to ensure that NATO's equities are brought to bear" on Pakistan.
Dunford was more direct, pointing out, "It's clear to me that the ISI [the Pakistan intelligence service] has connections with terrorist groups." He added, "I don't think there is one thing that would change Pakistan…but I find it hard to imagine that we can't get more cooperation if we can fully leverage the multilateral approach with 39 nations that are part of the coalition in Afghanistan."
The U.S. was never able to cut the Ho Chi Minh Trail nor halt the flow of arms into South Vietnam, so Pakistan is worth watching.
There are more parallels with Vietnam, but the course outlined by the Mattis-Dunford testimony reminds me most of the Nixon Vietnamization plan to remove American combat troops from Vietnam and build up the army of the South Vietnam government. Nixon's promised air support was not delivered, and the Saigon regime was overwhelmed.
In Afghanistan, we sharply reduced from the 100,000 American combat troops that were there in 2010, but we still have special forces units undertaking missions. What's sharply different from Vietnam is that the U.S. and its allies are actively stepping up air and ground support.
Let's see if the outcome of Trump's Afghanization of this war is different as it develops in the coming years.