Trump Supplemental Budget to Fight ISIS, Build the Wall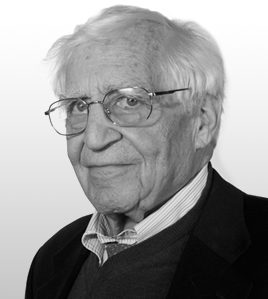 Walter PincusContributing Sr. National Security Columnist, The Cipher Brief
The Trump administration is building up American ground forces available in Kuwait to fight against Islamic terrorists in Iraq, Syria, and Afghanistan.
At the same time, the White House is stepping up its activities here at home to deal with President Donald Trump's hyped-up concern with undocumented immigrants coming to or already resident inside the United States.
The Pentagon already has started to increase by 2,600 people the Army's 2nd Brigade Combat Team of the 82nd Airborne in Kuwait who are joining some 1,800 members of the 2nd Brigade already there, having left Fort Bragg last December.
At the same time, 400 Airmen and a number of B-52H bombers, currently based at Minot Air Base in North Dakota, are heading to Qatar to replace B-52s from Barksdale, Louisiana that have been at Al Udeid Air Base, Qatar, since last April.
While most public attention has been focused on President Trump's three-ringed circus of phony wiretap claims, his family's personal businesses, budget cuts and health care proposals that have little chance of passing Congress, the administration last Thursday sent Congress a $30 billion fiscal 2017 supplemental appropriations request of which $5 billion was for the Defense Department's Overseas Contingency Operations (OCO) to pay for its stepped up participation in fighting ISIS abroad.
The White House also requested another $3 billion for the Department of Homeland Security to pay initial costs for Trump's wall on the Mexican border and to hire additional personnel to round up illegal aliens. It includes $1 billion for design and initial prototype wall construction ideas, and $1.15 billion for detention and removal of illegal aliens, part of which will go to increase daily immigration detention capacity from 34,000 to 45,700 beds by September 30, the end of FY 2017.
These supplemental funds must be approved by April 28.
While the $5 billion for the OCO account faces little opposition, the remainder of the supplemental package might have a harder time getting congressional approval. That's because $25 billion is for Defense Department base budget items and the $3 billion for Homeland Security would break spending caps written into law by the Budget Control Act of 2011. OCO funds do not count against those caps.
In his March 16 letter to Congress, President Trump said the $5 billion "would enable DOD to pursue a comprehensive strategy to end the threat ISIS poses to the United States."
The 82nd Airborne troops "going to Kuwait [will] be postured there to do all things Mosul [Iraq], Raqqa [Syria], and all in between," Lt. Gen. Joseph Anderson, U.S. Army deputy chief of staff, said last Wednesday.
Don't expect many more details.
As Air Force Col. John Dorrian, spokesman in Baghdad for the Combined Joint Task Force, told Pentagon reporters Wednesday, "With regard to the number of forces that are going into Syria, and their exact locations, what they're doing, their comings and goings, the exact capabilities we're bringing in – the coalition is really not going to get into the business of giving play-by-play updates on those – on those capabilities."
That sounds like the Pentagon putting into effect Candidate Trump's repeated warning that he, in contrast to President Barack Obama, would not announce when he was sending troops into the Middle East and thus give warning to ISIS of his plans.
However, the Pentagon did announce two weeks ago that 400 Marines had set up a firebase near Raqqa for all-weather fire support using lightweight 155mm howitzers. "This was a capability designed to accelerate the campaign and the momentum of our partners who are isolating territory that's been under ISIS control for more than two years," Dorrian explained last week.
He also confirmed that a small coalition force including a U.S. Army Ranger unit has been stationed near Manbij, Syria, and was working with the Manbij Military Council to provide security to the people there.
The U.S. unit is also helping with communications to avoid misunderstanding and miscalculation between the various Russian, Syrian, Kurd, and Arab coalition parties preparing for the assault against Raqqa.
Dorrian said another reason for not disclosing where U.S. troops are operating is because "we're talking about operating in isolated conditions in many cases," so "we're just not going to get in the business of verifying each and every movement, even when it's conventional force."

The U.S. military activities apparently will not end with the fall of Raqqa, according to Dorrian. Responding to a question that some ISIS fighters were said to be leaving Raqqa for Deir ex-Zor, a city in eastern Syria, Dorrian said, "That may be where we go next."
He also said coalition forces in Iraq, who today are focusing on defeat of ISIS in Mosul, have begun discussions with the Iraqi government of what happens next. Dorrian said the size of any coalition nation's future presence in Iraq depends on what they separately determine, "what they're willing to do," and what the Baghdad regime needs.
"We do think though that there is probably some type of enduring requirement," Dorrian said.
The fiscal 2017 OCO supplemental backup material indicates support for training anti-ISIS coalition fighters will continue at least through fiscal 2018. The supplemental contains an additional $626 million for the "Counter-Islamic State of Iraq and Syria Train and Equip Fund" with $1,506,400,000, to remain available until September 30, 2018. It also speaks of continued training of "foreign security forces, irregular forces, groups, or individuals participating, or preparing to participate in activities to counter the Islamic State of Iraq and Syria," plus uses of that fund "to enhance the border security of nations adjacent to conflict areas, including Jordan and Lebanon."
Such language does not reflect Candidate Trump's talk of a quick, decisive U.S. military strikes to destroy ISIS and then withdraw American forces from the area. The supplemental measure's approach seems much more like the long-term, anti-ISIS program of the Obama administration, which included nation-building, another element that Candidate Trump disavowed.
It's the supplemental $3 billion for Homeland Security that is a better reflection of Candidate Trump, and especially his wall.
Friday saw the release of the twice delayed request for proposals on the wall. For the first time, it was disclosed that the proposed wall could not only be made of cement and stand 30 feet high, but a second proposal suggested it would be acceptable at 18 feet and could be made of "alternatives to solid concrete walls."
A "threshold requirement" for any proposed design, according to the proposal, is that the "north side of wall (i.e. U.S. facing side) shall be aesthetically pleasing in color, anti-climb texture, etc., to be consistent with the general surrounding environment. The manufacturing/construction process should facilitate changes in color and texture pursuant to site specific requirements."
Candidate Trump often referred to his notion it would be "a beautiful wall."
Another requirement is that "it should not be possible for a human to climb to the top of the wall or access the top of the wall from either side unassisted," such as without a ladder. It will also "prevent digging or tunneling below it for a minimum of 6 feet below the lowest adjacent grade,' and "prevent/deter for a minimum of 30 minutes the creation of a physical breach of the wall (e.g., punching through the wall) no larger than 12-inches in diameter or square using sledgehammer, car jack, pick axe, chisel, battery operated impact tools, battery operated cutting tools, Oxy/acetylene torch or other similar hand-held tools."
Prospective contractors are told that "no employee shall be allowed on site until screened and checked for criminal history and proper immigration status. Any personnel having questionable history/backgrounds shall be rejected and not authorized to enter the jobsite."
A list of all employees "marked 'CONFIDENTIAL' shall be submitted to the Contracting Officer for forwarding to Border Patrol personnel."
There would be multiple contractors eventually chosen to build in different areas using their own designs. According to the notice, selected contractors would be available for task orders over the next five years, and none would receive awards totaling more than $300 million.
By the way, should Congress approve the first $1 billion or more for the wall contained in the fiscal 2017 supplemental request, there as yet is no stated plan for Mexico to reimburse the U.S. Treasury for building it, as Candidate Trump and President Trump have repeatedly claimed it would.