The Times that Try Men's Souls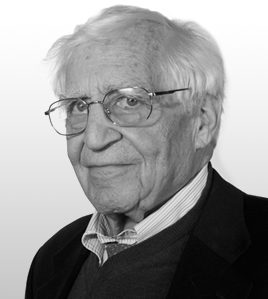 Walter PincusContributing Sr. National Security Columnist, The Cipher Brief
OPINION – The military has become the U.S. institution in which the public has the most confidence, as measured by the latest Gallup Poll, which gave the military 72 percent followed by the Supreme Court at 42 and the Presidency at 39.
Therefore, it was important last week that Joint Chiefs Chairman Gen. Mark Milley made clear that the services have pledged their loyalty to the Constitution, and not to "any individual," by which I believe he meant President Trump.
As President Trump continues to appeal for public support challenging his apparent loss in the presidential election, many like myself in the media have grabbed onto Milley's five sentences in the middle of the short speech he gave at last Wednesday's Veterans Day opening of the new National Museum of the U.S. Army at Fort Belvoir, Va.
"We are unique among militaries," Milley said. "We do not take an oath to a king or a queen, a tyrant or a dictator. We do not take an oath to an individual. No, we do not take an oath to a country, a tribe or religion. We take an oath to the Constitution. And every soldier that is represented in this museum, every sailor, airman, Marine, Coast Guardsman, each of us will protect and defend that document, regardless of personal price."
I cannot read Milley's mind, but I believe he was thinking of the past, present and future.
The past would be last June 1, when Trump used Milley and Esper in his public relations walk across Lafayette Park from the White House for a photo opportunity in front of St. John's Church after police and National Guard personnel forcefully cleared away what had been peaceful protesters. Days afterward, Milley said, "I should not have been there. My presence in that moment, and in that environment, created the perception of the military involved in domestic politics."
Currently, Milley may be thinking of the President's unusual and unprecedented, last-minute shakeup of the Defense Department, two days after the Associated Press called Joe Biden winner of the election.
Trump last Monday began by tweeting the firing of Defense Secretary Mark T. Esper, with just 72 days left in the Trump administration.
Esper, a former Army officer, wrote in his resignation letter, "I serve the country in deference to the Constitution, so I accept your decision to replace me," previewing Milley's museum words two days later about the services' oath to first obey the Constitution.
Trump then ignored expectations, skipped over Deputy Defense Secretary David L. Norquist as Esper's reasonable replacement and named Christopher C. Miller as Acting Defense Secretary. Just 11 months ago, Miller was at the White House serving as a Special Assistant to the President and Senior Director for Counterterrorism at the National Security Council. His rise since then has been meteoric.
Miller, an Army Special Operations officer with time in Iraq and Afghanistan, left his White House job in December 2019, to become Assistant Secretary of Defense for Special Operations/Low Intensity Conflict. Then, just three months ago, he was sworn in as head of the National Counterterrorism Center (NCTC) before being picked as Acting Secretary of Defense.
But the shake-up didn't end there.
Last Tuesday, Under Secretary of Defense for Intelligence Joseph Kernan and Under Secretary of Defense for Policy James Anderson both submitted their resignations, along with Esper's chief of staff, Jen Stewart.
A former Navy vice admiral, Kernan had been in his position for three years and previously had more than 20-years of experience in Naval Special Warfare. Anderson, who served eight years as an official in the Bush Pentagon, had returned in 2018 as Assistant Secretary for Strategy and just recently, in June, moved up to the Under Secretary position. Stewart was relatively new, having come in January from Capitol Hill where she had been Republican staff director at the House Armed Services Committee.
It's their replacements that have raised eyebrows, since each is considered a loyal Trump follower.
Kernan's job has gone to 34-year-old, Ezra Cohen-Watnick who, after 10 years as an operative in the Defense Intelligence Agency, joined the Trump National Security Council under Gen. Michael Flynn. He was let go in 2017 by Flynn's successor, H.R. McMaster, but returned in 2018 as a counterterrorism aide to then Attorney General Jeff Sessions. In 2020, he came to the Pentagon as a Deputy Assistant Secretary for Counternarcotics and four months later, was promoted to Acting Assistant Secretary of Defense for Special Operations, the job Miller left to become head of NCTC. Now he is in effect, one of the Defense Department's top four civilian executives.
Anderson has been replaced by retired-Army Brigadier General Anthony Tata, who has been serving in an acting role, performing the duties of the Deputy Under Secretary of Defense for Policy because in June, the Republican-led Senate Armed Services Committee would not send his nomination for the top job to the Senate floor for a vote. Tata retired from the Army in 2009 and among other jobs, became a Fox News contributor. In that role, he was an outspoken Trump supporter and claimed President Obama was a "Muslim" and "terrorist leader."
Defense News disclosed a November 10, 2020, memo in which Acting Defense Secretary Miller said Tata can perform the duties of the Under Secretary for Policy, but not those considered "statutory" by law nor can they use the title of Acting Under Secretary. In those cases, Tata is to offer recommendations, but they are to be passed on to Miller if any action is necessary.
Replacing Stewart as Miller's chief of staff is Kashyap "Kash" Patel, whose recent employment record would qualify him as a Trump fixer. In 2018, as a top committee staffer for Rep. Devin Nunes (R-Calif.), then chairman of the House Intelligence panel, Patel helped prepare material attacking the Mueller investigation. In 2019, he was hired onto Trump's National Security Council staff as senior director for counterterrorism. In February 2020, he moved on temporarily to be a special assistant to Acting Director of National Intelligence Rick Grenell. When Grenell was replaced last May, Patel went back to his previous NSC job, before being named last week as Miller's chief of staff.
With this coterie of former Trump NSC staffers in top Pentagon positions, Acting Secretary of Defense Miller's first message to Defense Department employees last Friday should not have been a surprise.
Although he talked of needing to finish the fight against al Qaeda and its associates, Miller echoed Trump's own presidential campaign words saying, "We are not a people of perpetual war — it is the antithesis of everything for which we stand and for which our ancestors fought. All wars must end. Ending wars requires compromise and partnership. We met the challenge; we gave it our all. Now, it's time to come home."
Milley has argued along with other military leaders that withdrawal of U.S. troops from Afghanistan, and places such as Iraq and Syria, where Americans have fought and died, should be "conditions based."
For Milley and many of his senior colleagues, Miller's words must be a troublesome sign of what could come from the White House over the next two months, directing military actions at home or abroad.
Maybe Milley gave us a sense of how he's thinking about the future during the last part of his Veterans Day talk.
"These are the times that try men's souls," Milley said, citing words written by Thomas Paine in his essay, "The American Crisis," back in December 1776, when Gen. George Washington and the Revolutionary Army were facing one of their most serious challenges.
"The summer soldiers and the sunshine patriots will in this crisis shrink from the service of their country, but he that stands by it now deserves the love and thanks of man and woman, for tyranny like hell is not easily conquered."
The Cipher Brief is a non-political publication dedicated to national security issues.  Many of our deeply experienced experts share differing opinions on issues of policy and national security. Individual opinions do not represent the opinions of all Cipher Brief Experts.
Read different expert-driven national security opinions, perspectives and analysis in The Cipher Brief