The Snowden Movie Does Not Get to the Truth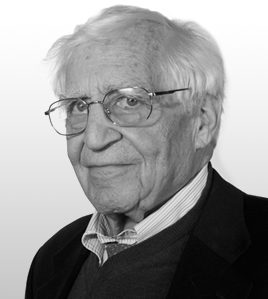 Walter PincusContributing Sr. National Security Columnist, The Cipher Brief
We still do not know the full Edward Snowden story, and the new Oliver Stone movie about the former NSA contractor makes getting at the truth more difficult.
I recognize it's fictionalized, but for many people – particularly those who consider Snowden a whistleblowing hero who should be pardoned – it will be considered the true story.
Two key events the film ignores are when Snowden first contacted journalists about leaking intelligence information and when he began downloading documents that he eventually gave to them.
The movie is unclear but implies the downloading was done in one day while he was working for Booz Allen Hamilton in Hawaii at an underground National Security Agency (NSA) facility. There he had access to multiple, highly classified NSA computer programs. It was made to appear he gathered the material just days before he took a May 20, 2013 plane to fly to Hong Kong where, on June 3, he was to meet the filmmaker Laura Poitras and journalist Glenn Greenwald face-to-face for the first time.
The only thing true about that was the three had never met in person before.
Snowden has never admitted publicly when he began downloading classified NSA documents without authorization. The recent report by the House Permanent Select Committee on Intelligence said it began in December 2012, at a time that Snowden was working at the same Hawaii facility but for another NSA contractor, Dell, Inc.
It probably is no coincidence that it was in December 2012 when Snowden first attempted to contact Greenwald, a columnist for the British newspaper, The Guardian, who Snowden admired. Anonymously he wrote Greenwald he had information on the intelligence community and wanted to work with him if Greenwald would establish an encrypting system. That did not work out.
In mid-January 2013, Snowden reached out to Poitras through an encrypted system but still using anonymity. Poitras, in an Oct 23, 2014 interview on Democracy Now, said after that first contact, they conducted an email correspondence over the next three months.
In February 2013, Poitras went to a friend, Barton Gellman, a former Washington Post diplomatic and national security reporter. She turned to him because her exchanges with this anonymous source (Snowden) might be a government trap, so she needed guidance from Gellman, because he had much more familiarity than she did in this type of situation.
Poitras may have mentioned Gellman to Snowden. However, Gellman would later say that in February, he and Snowden began "indirect" encrypted exchanges. Gellman would later add their first "direct exchange" came on May 16, 2013, the day before Snowden made his last download.
Greenwald, in a tweet on June 10, 2013, after Snowden was self-identified as the source of information the three had begun publishing on June 5, claimed "Laura Poitras and I have been working with him [Snowden] since February, long before anyone spoke to Bart Gellman."
Whatever the truth—and it could be that both were in contact with Snowden through Poitras—the Oliver Stone's film contains none of this background.
Snowden's exchanges with Poitras and perhaps Gellman in February 2013, apparently were important in his decision at that time to leave Dell and take a position with Booz Allen that paid a lower salary.
He interviewed with Booz Allen in mid-February and on February 24, 2013 accepted the Booz Allen job, to start March 1.
Snowden was frank when he gave his reason in an interview with the South China Post on June 12, 2013, after the first stories were published.  "My position with Booz Allen Hamilton granted me access to lists of machines all over the world the NSA hacked," he told the publication. "That is why I accepted that position about three months ago."
Although his starting date was March 1, Snowden spent the first two weeks at company headquarters near Washington D.C. before he returned to Hawaii on March 13. As a result, he only worked for Booz Allen in his assigned job for six weeks.
In those first weeks in Hawaii, Snowden, using his anonymous nom de plume, apparently sent outlines of classified surveillance programs or perhaps segments from documents via encrypted emails to Poitras and possibly Gellman. That material was enough for Poitras to arranged an April 18, 2013 meeting with Greenwald in New York City. Sharing what she had, Poitras convinced Greenwald the source was legitimate, and he went home and established his own encrypted channel to receive material from the unknown source.
Why Snowden eventually released tens of thousands of highly sensitive documents to the journalists remains unclear. His prime interest seems to have been twofold: the so-called metadata program through which NSA collected and stored for five years the telephone billing records for all U.S. phones – numbers called and being called, time of call, and its length; and the PRISM program, which gathered foreign individuals' and entities' communications and their contents, whether phone calls, emails, chats, photos, etc. In the process, it also collected data on recipients of such materials, including Americans.
Steven Bay, Snowden's immediate Booz Allen boss in Hawaii, told The Cipher Brief that Snowden "asked me two or three times on how to get access to what essentially was the PRISM data." He just "simply grabbed some PowerPoints" and "released those to the world," according to Bay.
However, the documents he released went far beyond those two programs. One example; he included the classified budget for all U.S. intelligence programs for at least one year in the past. 
The numbers are unknown since they involve documents, messages, emails, even photos. For example, Gellman has written that in one story he wrote to show conversations swept up included people who were not "foreign targets," was based on 160,000 intercepted messages supplied to him by Snowden that involved some 250,000 pages of unstructured text.
Just those numbers alone should be weighed against Snowden's own statement to The Guardian after the first week of disclosures: "I carefully evaluated every single document I disclosed to insure each was legitimately in the public interest. There are all sorts of documents that would have made a big impact that I didn't turn over, because harming people isn't my goal, transparency is."
The public deserves to have much more transparency from Snowden about why and how this extraordinary and dangerous breach of national security came about. The movie is far from satisfactory in that regard and certainly was not its purpose.