The Fallout from a Contentious Confirmation Battle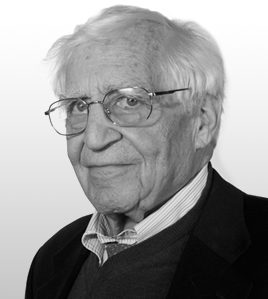 Walter PincusContributing Sr. National Security Columnist, The Cipher Brief
Walter Pincus is a contributing senior national security columnist for The Cipher Brief. He spent forty years at The Washington Post, writing on topics from nuclear weapons to politics.  In 2002, he and a team of Post reporters won the Pulitzer Prize for national reporting.
OPINION — On the eve of what promises to be an unprecedented, major attack by House and Senate pro-Trump Republicans on the 2020 presidential election victory of President-elect Joe Biden, it is worth studying the recent words of a five-term, Republican Congressman from Illinois, Rep. Adam Kinzinger.
Back on November 5, two days after the election, Kinzinger, perceptively, called on Trump to "stop, full stop," describing the election as "rigged."
"Bottom line is we cannot undermine our election's integrity," said the former Air Force pilot, who served in Iraq and Afghanistan and currently is a Lt. Col. in the Air National Guard.
Since that time, Kinzinger has continued to take a firm, principled and courageous stand against President Trump's ceaseless and unproven attacks on the validity of Biden's 2020 election.
His most recent statement, placed on YouTube New Year's Eve, is worth reviewing today because, well before many of his fellow Republican legislators, he spoke of issues beyond just Trump's promotion of falsehoods and conspiracies.
Kinzinger, as with many former service personnel who have turned to politics, started with his view of leadership.
"As someone entrusted to lead, I have a choice. I can be quiet and I can survive by taking the easy path or, I can speak up and lead without concern for the consequences. I choose to lead without fear."
To make his point about Trump and his followers' promotion of conspiracies, Kinzinger went back to the old 2008 story, circulated primarily by Democrats, about then-vice presidential nominee Sarah Palin saying she could see Russia from her house. Except, Kinzinger said, "It's a false quote that's so famously attributed to her."
He pointed out that what Palin had really said is you can see Russia from some Alaskan islands, not from her home in Alaska.
"Misinformation and inaccuracy spreads like wildfire and very little is done to correct the lies being told," Kinzinger said.
He related it to the recent Supreme Court story, circulated by a blogger among Trump followers, that had a Court clerk alleging that he heard though a closed door Chief Justice John Roberts shouting at his conservative colleagues in their meeting to discuss how they had to dismiss the Texas-brought election fraud case.
"Quite shocking indeed," Kinzinger said, "but absolutely untrue." He then explained that the Justices had been conducting their business over the phone because of the pandemic. So no such meeting had occurred. Nonetheless a conspiracy theorist had spread it in his blog, but more disturbingly it was repeated by a Texas Trump elector "on the floor of the Texas state capitol in a speech filmed by C-Span."
Kinzinger continued, "When a conspiracy theory is repeated like this in an official setting it makes it seem real to folks and it's then sent as proof, and this is a serious problem that we need to address."
"Purporting falsehoods is dangerously irresponsible and it is just plain wrong," he said. He then turned to Dominion Voting Systems, one of Trump's favorite false election stories.
Kinzinger said that the claim Dominion computer servers were located in foreign countries was untrue, as was the claim that Dominion switched 6,000 votes from Trump to Biden. There had been a mistake in Michigan, but it was a human error and corrected — and Dominion was not even involved.
More important, Kinzinger pointed out, "the county at the center of this falsehood was a Republican county with Republican elected officials, so just think about that one."
Along with others, Kinzinger admitted there is some fraud in every election, but he added "Nothing has been enough to change the outcome of the 2020 election, yet the stories continue."
He then tackled one of the broader questions that should concern us all.
"Between Facebook and Twitter, countless rumors and conspiracy theories are spreading and circulating and causing damage to our country, our democracy, our faith in our institutions, and our sense of security," he said. "People take a headline as truth, or the post shared from a friend as to what is really happening and it's a dangerous cycle of misinformation that we need to actively break away from and soon."
Kinzinger then discussed his pro-Trump Republican House colleagues in the most challenging way.
"Right now, Members of Congress are planning to try to overthrow this election by using the debunked conspiracy theories. Let us be clear – they won't succeed – and they all know it."
He went on and charged: "They will raise money on it, however. I've heard from so many Members of Congress who know this [election fraud claim] can't be true, but they fear their next election and a snowball of self protection has grown rapidly."
Tomorrow, an estimated 140 House Republicans and a dozen GOP Senators have indicated they would join in questioning acceptance of Biden's election victory in five swing states, although a handful of them won in those same questioned elections.
Kinzinger has challenged not just the hypocrisy of that position, but also the long-term impact.
"We were sent [to Congress] to lead – regardless of our preferred outcome and we must lead," he said.
Looking forward he added, "This will start a terrible cycle where every election must be objected to and eventually we will lose our ability to self govern. It really is that serious. So I am going to do the right thing regardless of the personal cost. I've sworn to do that, but I certainly hope I'm not alone."
Since Kinzinger made that New Year's Eve statement, the tape has been released of Trump's Saturday phone call pressuring Georgia's Secretary of State, Brad Raffensperger. It has generated statements from a handful of current and retired GOP House and Senate members criticizing the President and also Republicans who plan to challenge the validity of Biden's election in five swing states.
Kinzinger also has spoken out about Trump's attempt to get Raffensperger to "find" enough votes to win him Georgia's electoral votes. As he tweeted Sunday afternoon: "This is absolutely appalling. To every member of Congress considering objecting to the election results, you cannot — in light of this — do so with a clean conscience."
Will Kinzinger, himself, stand and face his Republican colleagues tomorrow at the Joint Session in the House Chamber when challenges to Biden swing state electors are expected to be raised?
And if he does, which Republicans will show the same political courage and stand with him?
Read more expert-driven national security insights, perspective and analysis in The Cipher Brief