The Face of Future Combat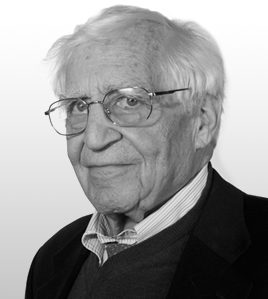 Walter PincusContributing Sr. National Security Columnist, The Cipher Brief
There will be a glimpse into the future of warfare – both offense and defense – on display tomorrow, May 11, in the Pentagon's Center Courtyard.
It's Demo Day sponsored by the Defense Advanced Research Agency (DARPA) where the defense community gets a look at what this agency describes as "its diverse portfolio of innovative technologies and military systems at various stages of development and readiness, spanning every military domain from undersea to outer space and across all of DARPA's strategic focus areas, from sensors and microsystems to cyber and spectrum to biological technologies and counterterrorism."
DARPA, which had been at the forefront of the development of technologies, such as the Internet, GPS, and unmanned aircraft, will have 68 exhibitors in ten different operations areas, including ground warfare, air, and counterterrorism.
One display in the Cyber area will be the current state of Plan X, a $120 million, multi-year program that began in 2012 as research "to develop platforms for the Department of Defense to plan for, conduct, and assess cyberwarfare in a manner similar to kinetic warfare." As it has continued, Plan X attempted to make it easier for monitors to visualize a network and its components, and automate the identification of hostile or benign anomalies and make it easier to prevent hostile parties from gaining access and causing damage to a network.
In 2014, DARPA described Plan X as now looking at "understanding the cyber battlespace" and "automatically constructing verifiable and quantifiable cyber operations," which are to be "executed through a human-in-the-loop interface, similar to the auto-pilot function in modern aircraft." There will be attempts to develop "operating systems and platforms" designed to operate "in dynamic, contested, and hostile network environments." This will include focusing on "building hardened 'battle units' that can perform cyberwarfare functions, such as battle damage monitoring, communication relay, weapon deployment, and adaptive defense." A "system architecture team is also sought to lead the end-to-end Plan X system development."
In the Air area will be DARPA's Collaborative Operations in Denied Environment (CODE) program, whose Phase I began in 2015, with the aim to create new modular software architecture that would allow a single person to control groups of unmanned aircraft in denied or contested airspace.
The proposed group of unmanned aircraft, with a modular software architecture beyond the current state of the art, "would continuously evaluate their own states and environments [each individual unmanned aircraft] and present recommendations for coordinated unmanned aircraft actions to a mission supervisor, who would approve or disapprove such team actions and direct any mission changes," according to DARPA. Together, these unmanned aircraft "would find targets and engage them as appropriate under established rules of engagement, leverage nearby CODE-equipped systems with minimal supervision, and adapt to dynamic situations such as attrition of friendly forces or the emergence of unanticipated threats," DARPA said.
CODE's envisioned improvements to collaborative autonomy would help transform unmanned aircraft operations from requiring multiple people to operate each UAS to having one person who is able to command and control six or more unmanned vehicles simultaneously, according to DARPA. This flexibility could significantly increase the mission and cost-effectiveness of legacy assets, reduce development times and costs for future systems, and enable new deployment concepts.
In the Maritime area will be the Distributed Agile Submarine Hunting (DASH) program which is seeking to create a deep, ocean-based, advanced, unmanned sensing system to track lower acoustic signature submarines. The work is directed at developing a two prototype system. The first is a fixed, passive sonar device that would be the equivalent of a sea-bed satellite, referred to as a subullite, according to DARPA. Called the Transformational Reliable Acoustic Path System (TRAPS), this first prototype would operate at significant depths in open ocean areas to have a large field of view that would allow a number of such platforms to detect and track submarines over large areas. These subullites would communicate to a stationary surface node via wireless acoustic modems, which in turn would transmit data by satellite to a home base.
The second prototype would be an unmanned, mobile underwater vehicle with an active sonar platform, the Submarine Hold at RisK (SHARK), that would track submarines after initial detection.
There was a successful deep dive test of SHARK in February 2013, and work continues linking TRAP subullites with SHARK and perhaps eventually integrate coverage of the potential target with a forward-deployed, unmanned Sea Hunter, DARPA's recently launched anti-submarine vessel which – with no humans aboard – would take over with its own sensors.
In the Counterterrorism area will be Memex, which "seeks to develop software that advances online search capabilities far beyond the current state of the art," according to DARPA. Popular search engines, such as Google and Bing, only cover roughly five percent of Internet web sites and pages. Memex seeks to cover and then map the millions of other sites on the deep web, including what DARPA describes as "temporary pages, pages behind forms, etc.; an impoverished index, which may not include shared content across pages, normalized content, automatic annotations, content aggregation, analysis, etc." It will also cover the "dark web," such as sites used by the former Silk Road illicit drug sales operation. Silk Road was a user of the TOR network's Hidden Services, which advertises it "makes it possible for users to hide their locations while offering various kinds of services, such as web publishing or an instant messaging server."
DARPA's Memex aims at overcoming the shortcomings of centralized search "by developing technology for domain-specific indexing of web content and domain-specific search capabilities." The goal is "to invent better methods for interacting with and sharing discovery, information extraction, information retrieval, user collaboration and other key search functions," while specifically excluding "research that primarily results in evolutionary improvements to the existing state of practice."
Initially, DARPA has decided to focus development of Memex by addressing the Defense Department mission of fighting human trafficking. Human trafficking has a significant web presence to attract customers. An index curated for the counter-trafficking domain, which includes the use of forums, chats, advertisements, job postings, hidden services, etc., DARPA has said, would enable new opportunities to uncover and defeat trafficking enterprises.
It already is working, as Manhattan District Attorney Cyrus Vance, Jr. told National Public Radio last July. "Memex is a tool that can help prosecutors build cases and present cases, but it's often not in and of itself the solution to a case."
Among the Ground Warfare area exhibits is Squad X, to be initiated this year to develop novel technologies using manned and unmanned systems that would provide combined arms squads with "unprecedented awareness, adaptability and flexibility." It will involve looking at sensing systems being able to detect potential threats out to over half a mile and engage them precisely, perhaps with non-line-of-sight targeting and guided munitions; being able to disrupt enemy command and control using unmanned assets; and increase squad members' real-time knowledge of their own and teammates' locations to less than 20 feet in GPS-denied environments through collaboration with embedded unmanned air and ground systems.
These are just five of the 68 projects being exhibited. If only a few go on to fruition, one could easily see the face of future combat will be significantly different from battlefields of today.