The Affordability Challenge of Nuclear Modernization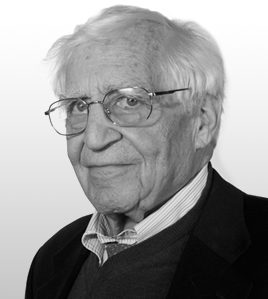 Walter PincusContributing Sr. National Security Columnist, The Cipher Brief
The White House and some Republicans in Congress are taking a second look at the need for, and the $1 trillion cost of, the planned, decades-long program to modernize the U.S. nuclear weapons stockpile and its Triad of land, sea and air delivery systems. 
On May 19, the Republican-dominated House Appropriations Committee in its report on the fiscal 2017 Defense Appropriations Bill noted what it called the "enormous affordability challenge" of nuclear modernization.
In response, it directed the Defense Secretary "to report within six months of the bill's passage detailing the estimated life-cycle costs associated with the Department of Defense's plan for replacing and sustaining all legs of the nuclear Triad, including the ground-based strategic [intercontinental missile]deterrent, the B–21[strategic] bomber, the long-range standoff [cruise missile] weapon, the Ohio [submarine] replacement program, and any associated warheads and supporting infrastructure."
Senate Armed Services Chairman Sen. John McCain (R-Ariz.) got things going that same day by talking to a Brookings Institution audience about the high costs of the new Ohio-class strategic submarine and new strategic bomber, and asking rhetorically, "Do we really need the entire Triad given this situation?"
As one arms control expert later said, "Questioning the need for the nuclear Triad borders on blasphemy in this town, which makes McCain's comments all the more of a take-notice moment."
What added to the discussion were the June 6 statements by Ben Rhodes, Obama's Deputy National Security Adviser for Strategic Communications, at a meeting of the Arms Control Association, when he said there was recognition that "our Planned Modernization Program has generated a lot of debate and opposition in the arms control community."
He followed that up saying, "The president will continue to review these plans as he considers how he wants to hand the baton off to his successor. So this is something we also will be continuing to look very carefully at."
Rhodes cautioned, "it's in the budget…I think I just wanted to indicate again that this and other issues are not closed to us" in the final seven months of the Obama administration.
It's been an irony that Obama six years ago agreed to the modernization plan in order to get Republican votes for a treaty that would reduce to 1,550 the number of deployed U.S. And Russian warheads and for each to have some 700 deployed delivery systems by 2018.
In his June 6 presentation, Rhodes said, "The modernization plan was put together in a different budget environment with a different Congress and varied expectations about our arms control efforts going forward."
At the time, the White House expectation was New START was a first step and more reductions would follow. But, as Rhodes pointed out, "We have not been able to lock in further stockpile reductions beyond New START…The largest obstacle has been President Putin's unwillingness to come to the table."
Just talking about rethinking nuclear modernization has alarmed some newer Republican senators, who argue it was an Obama pledge to support the costly modernization program that assured the two-thirds majority President Obama needed to get passage of the New START treaty.
Last Thursday, Rhodes' statements were raised by Sen. Tom Cotton (R-Ark.) during the Senate Armed Services Committee hearing on the nomination of Air Force Gen. David L. Goldfein to be Air Force chief of staff.
Cotton quoted Rhodes saying, "the administration has already made it plain our concerns about how the modernization budget will force difficult trade-offs in the coming decades, and the president will continue to review these plans as he considers how to hand the baton to his successor."
Cotton then asked Goldfein, "General, to your knowledge, has the Department of Defense or the Department of the Air Force been asked by the White House or National Security Council staff to examine whether changes can or should be made to proposed plans for a nuclear modernization?" Goldfein responded, "No, sir. Not in any of the meetings that I've been in."
Having nailed down that any White House reconsideration of modernization was being done without the incoming Air Force chief's knowledge, Cotton went on to ask if Goldfein supported modernization of two Triad elements that arms controllers had recently suggested were not needed in the future.
"Do you share the President's off-stated commitment to replace the nuclear air-launched cruise missile and Minuteman ICBM? Or do you believe that conditions have changed, that we might want to reconsider or delay those modernization programs?"
 Goldfein answered, "I absolutely believe they need to be modernized."
Given McCain's public statement, Sen. Deb Fischer (R-Neb.), whose state hosts the headquarters of U.S. Strategic Command that controls operations of the nation's strategic nuclear weapons, had to pin down Goldfein on the Triad.
As she put it, "General, do you believe that the current mix of capabilities in our nuclear forces – and by that I mean the Triad of our delivery vehicles…Do you believe that it [the Triad] will continue to be necessary for deterrence in the 21st Century?"
"I do, ma'am," was Goldfein's reply.
And to tie that down, Fischer followed up by asking, "Do you believe that there are any of those capabilities that would be unnecessary?" And Goldfein replied, "I do not."
In a piece she wrote for Politico, Fischer summed up what many Republicans believe: "The Senate should not consider additional arms reductions when we have not achieved the modernization guaranteed in exchange for the last round of cuts to the arsenal."
Of course, under current plans, full nuclear modernization under the 2010 agreement would not be "achieved" for another 30 years. But times and presidents change, so this issue is far from settled.
The next president will be key in any rethinking of the current nuclear modernization plan. Although neither Hillary Clinton or Donald Trump have talked about the U.S. nuclear arsenal in any detail, I will discuss what's really at stake in next week's Fine Print column.