Tell Trump to Get Pyongyang to Negotiating Table Now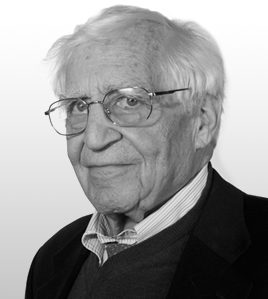 Walter PincusContributing Sr. National Security Columnist, The Cipher Brief
"Trust" is not a word I would normally associate with what President Donald Trump says publicly, particularly in answering a question at a press conference.
"Subtlety" is also not a normal characteristic of this American president when discussing difficult diplomatic problems such as dealing with North Korea.
But I am prepared to cast my normal caution to the wind when it comes to wanting to believe a handful of phrases Trump uttered last week, when asked whether he'd seen success in his diplomatic strategy so far, and whether he believes direct talks with Pyongyang are a waste of time.
"I don't like talking about whether I see success or not in a case such as this," Trump responded with his usual patter, speaking alongside South Korea's President Moon Jae-In at last Tuesday's press conference.
He went on with his normal but wearisome war-like talk: "You know we sent three of the largest aircraft carriers in the world, and they're right now positioned. We have a nuclear submarine also positioned. We have many things happening that we hope, we hope – in fact, I'll go a step further, we hope to God we never have to use."
But he then took a turn: "With that being said, I really believe that it makes sense for North Korea to come to the table and to make a deal that's good for the people of North Korea and the people of the world. I do see certain movement, yes. But let's see what happens."
There it was, this presumptive U.S. world leader, who one month earlier undercut Secretary of State Rex Tillerson by tweeting that his top diplomat was "wasting his time trying to negotiate with Little Rocket Man," seeming to acknowledge "certain movement" when it comes to possible future talks with the Kim Jong-un regime.
When CBS's Margaret Brennan quickly followed up asking, "Direct talks, sir?" Trump responded, "I just don't want to say that. You can understand that."
There have been so-called Track II talks between the U.S. and North Korea over past decades indirectly involving Americans and representatives of the North Korean regime, despite having no diplomatic relations. Some informal Track II talks have actually led to direct, government-to-government negotiations and past agreements, although most of those arrangements did not survive.
I know of one current, Track II effort that has been meeting irregularly with Pyongyang representatives in various European countries, most recently last month. Several members of the group are former State and Defense Department officials who took part in a similar Track II effort that led eventually to the Joint Comprehensive Plan of Action, the nuclear agreement with Iran.
"It is right now a diplomatically led, economic-sanction buttressed effort," said Defense Secretary James Mattis on Oct. 10 at the Association of the U.S. Army. But he added that the Army has "got to be ready to ensure we have military options that our president can employ if needed."
This is the same Mattis who on May 28 said on CBS' Face the Nation, fighting in North Korea "would be probably the worst kind of fighting in most people's lifetimes. Why do I say this? The North Korean regime has hundreds of artillery cannons and rocket launchers within range of one of the most densely populated cities on earth, which is the capital of South Korea."
An October Congressional Research Service report lays out in detail how ugly a military confrontation could be, and why it's worth grabbing at diplomatic straws that may offer a way to calm the situation:
"Conservative estimates anticipate that in the first hours of a renewed military conflict, North Korean conventional artillery situated along the Demilitarized Zone (DMZ) could cause tens of thousands of casualties in South Korea, where at least 100,000 (and possibly as many as 500,000) U.S. soldiers and citizens reside," the report reads.
"A protracted conflict—particularly one in which North Korea uses its nuclear, biological, or chemical weapons—could cause enormous casualties on a greater scale, and might expand to include Japan and U.S. territories in the region. Such a conflict could also involve a massive mobilization of U.S. forces onto the Korean Peninsula, and high military casualty rates. Complicating matters, should China choose to join the conflict, those casualty rates could grow further, and could potentially lead to military conflict beyond the peninsula," it adds.
If you accept the idea that the U.S. has an option to destroy with conventional weapons North Korea's nuclear capable missiles and bombs and the infrastructure that created them, think again.
Consider a recently-released, Oct. 27 letter to Congress from Rear Adm. Michael J. Dumont of the Joint Staff: "North Korea's nuclear weapons [are] located in deeply buried, underground facilities," Dumont wrote, explaining that the U.S. military could not reliably destroy them all through conventional bombing or missile attacks.
The only way to "locate and destroy – with complete certainty – all components of North Korea's nuclear weapons program" is through a ground invasion of that country, he added.
Dumont tried to assure the legislators that despite recent threats between Trump and Kim Jong-un, "We have not seen any change in the offensive posture of North Korea's forces, something we watch very carefully."
There is a mismatch between goals of the two adversaries: Trump wants denuclearization of the Korean Peninsula so Pyongyang cannot threaten its neighbors or the U.S.; and North Korean leader Kim Jong-un seeks those very same nuclear weapons and the means to deliver a warhead on the U.S. homeland to protect survival of his regime.
Talks are surely the only way to narrow that gap and could be a ray of diplomatic hope at a time when Congress is considering legislative action to check Trump's ability to launch a nuclear first strike without first informing lawmakers – though the actions lawmakers are taking amount to baby steps.
Congress has inserted language in the 2018 Defense Authorization bill that calls for the Trump administration to provide to Congress within three months of the bill's approval a report that would include "a description of operational plans and associated military requirements for the protection of United States' interests with respect to North Korea.
The Senate Foreign Relations Committee is also holding a hearing on the "Authority to Use Nuclear Weapons," spurred by Trump's "fire and fury" threat last August.
"A number of members both on and off our committee have raised questions about the authorities of the legislative and executive branches with respect to war making, the use of nuclear weapons and conducting foreign policy overall," Committee Chairman Bob Corker (R-TN), chairman of the committee, said last Wednesday,
"No human being, and certainly not President Trump, should be able to unilaterally launch nuclear weapons – the most destructive weapon ever invented by humankind – without provocation, without consultation and without warning," added Sen. Edward J. Markey (D-MA), a member of the committee. He's co-authored a bill that would "limit any American president's ability to conduct a nuclear first strike without prior authorization from Congress."
But neither of those legislative efforts seems assertive enough to block Trump from launching a nuclear first strike if provoked within the coming months, with Pentagon planning already complete on how to deal with North Korea militarily.
Successful negotiations for a compromise today seems unattainable, but a first step – freezing the current situation, with North Korea not doing more missile or nuclear tests and the U.S. halting joint military exercises with South Korea and Japan – is what is being proposed by China.
With pre-emptive or first strike attacks being discussed, whether nuclear or conventional, it is time to take any hints, even from Trump, that perhaps a diplomatic path is possible with regard to North Korea. Congress and the public as a whole should go beyond hearings and aggressively get behind it.