Is Team Trump Tilting at Windmills in Syria?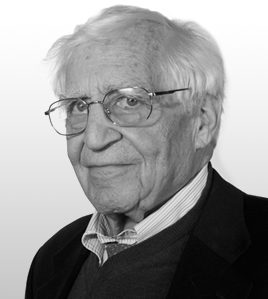 Walter PincusContributing Sr. National Security Columnist, The Cipher Brief
Does the Trump administration have a viable strategy for Syria — and the tools and capability to carry it out? Secretary of State Rex Tillerson tried to articulate his interpretation of the goals in a Jan. 17 speech at the Hoover Institute at Stanford University. But when read closely, the strategy hardly represents the idea of considering "conditions on the ground," a favorite phrase of the Trump team, either in Syria or, in fact, in Washington.
Neither the American public nor Congress have shown a great desire to get deeply involved in Syria, and there has been no statement by President Trump explaining any specific policy or its goals.
Take a look at the map of Syria produced by the bipartisan Institute for the Study of War covering the period Dec. 28 to Jan. 10. You see a country where forces loyal to Bashar al-Assad's regime, aided by Russia and Iran, control less than half its land area. Their forces are mostly in the western portions country, and even there, opposition militias control pockets near Damascus and also in the northwestern areas near Aleppo.
Meanwhile a great swath of northern Syria is controlled by Syrian Kurdish and Arab militias. Some are part of the U.S. coalition, supported by 2,000 American troops that the Pentagon acknowledges are on the ground in Syria. Air support comes from American and coalition aircraft based elsewhere.
Sporadic fighting continues across the country.
Regime troops are trying to retake western towns controlled by opposition forces. On Dec. 31, unidentified forces used drones to attack air bases hosting Russian aircraft. Israel on Jan. 9 hit a Syrian missile base north of Damascus. Last Saturday, Turkish aircraft and artillery reportedly attacked Kurdish militias that have been part of the U.S. coalition that retook Raqqa, once the headquarters of ISIS.
State Department spokesperson Heather Nauert, speaking to reporters on Jan. 16, trotted out the administration's standard line: "The United States is in Syria to defeat ISIS."
Broader Goals
However, the next day, Tillerson, her boss, described much broader goals. He said he was seeking to explain "why it is crucial to our national defense to maintain a military and diplomatic presence in Syria, to help bring an end to that conflict, and assist the Syrian people as they chart a course to achieve a new political future."
Tillerson said the "strategic threats to the U.S." in Syria were coming from "principally Iran," instead of the diminished ISIS and al-Qaida terrorist forces that remain in Syria,
Iran, he said, is seeking to create "a northern arch, stretching from Iran to Lebanon and the Mediterranean," by strengthening its influence in Syria with "billions of dollars a year to prop up Assad." Tehran also has deployed its own Islamic Revolutionary Guard troops in Syria, in addition to supporting Lebanese Hezbollah forces supporting the Assad regime.
For the foreseeable future, Tillerson said, the U.S. "will maintain a military presence in Syria focused on ensuring ISIS cannot re-emerge." American troops must also remain "to thwart al-Qaida, which still has a substantial presence and base of operations in northwest Syria."
"A total withdrawal of American personnel at this time would restore Assad and continue his brutal treatment against his own people," he said. "U.S. disengagement from Syria would provide Iran the opportunity to further strengthen its position in Syria. As we have seen from Iran's proxy wars and public announcements, Iran seeks dominance in the Middle East and the destruction of our ally, Israel."
Tillerson said this new Trump Syria strategy would also involve "increased diplomatic action on the heels of our ongoing military successes. Our diplomatic efforts will be characterized by stabilization initiatives and a new emphasis on the political solution to the Syrian conflict."
Russia, Iran and Turkey are working on their own diplomatic solution to Syria's future, in meetings with the Assad government and some of the opposition. Despite Tillerson's words, the U.S. today seems not to be an active player. Instead it is depending primarily on a United Nations process based in Geneva.
Accepting Russia's Role
Tillerson appeared to accept that situation, saying, "We call on Russia again today to pressure the regime to work seriously towards a political resolution to this conflict."
Here again, those 2,000 American soldiers in Syria come into play, according to testimony on Jan. 11 during a Senate Foreign Relations Committee hearing by Acting Assistant Secretary of State for the Near East David Satterfield.
Satterfield was asked what gives the U.S. a seat at the table in any future conversations about the future of Syria? He answered, "Our presence in a significant piece of Syria — our military presence associated with the SDF [Syrian Defense Forces] in a critical and very significant piece of Syrian territory is the factor."
That is placing a pretty heavy, symbolic burden on those 2,000 American troops.
Tillerson said U.S. stabilization initiatives would occur in areas liberated by the U.S.-led coalition, because "we do not have a national government partner for stabilization efforts." He listed clearing land mines as one project, which U.S. troops could handle. He also specified "allowing hospitals to reopen, restoring water and electricity services, and getting boys and girls back in school," as things that "help local and regional authorities provide services to liberated areas [that] build trust between local populations and returning leaders.
Yet Tillerson insisted that there will be no "nation building," since that was one of Trump's most familiar crowd pleasers on the campaign trail. So who is going to pay for those stabilization efforts?
"Well-intentioned military interventions, independent of stabilization and political strategies, give rise to a host of adverse, unintended consequences," Tillerson said.
That sentence, like it or not, accurately points out the weaknesses in what seems to be Trump's Syria policy. The U.S. has intervened militarily, but it has no viable stabilization or political strategies to go with it. In fact, its military intervention has already caused unintended consequences—Turkish attacks on Washington's allies.