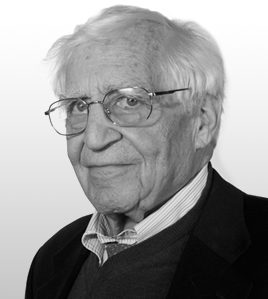 Walter PincusContributing Sr. National Security Columnist, The Cipher Brief
Donald Trump is a provocateur as well as a mythmaker, two qualities that should disqualify a presidential candidate and would be extremely dangerous if he were to become president.
Start with a speech Trump made last Thursday in Portland, Maine.
In the midst of his normal pitch, he said, "The most important issues facing civilization right now is (sic) radical Islamic terrorism," following it with an attack on President Barack Obama as "a president that won't use the term (radical Islamic terrorism), won't say it. He won't say it. Maybe he doesn't believe it. He right now thinks that global warming is the greatest threat that this world has."
At that point, Trump switched to refugees and crime saying, "So we've just seen many, many crimes getting worse all the time and as Maine knows, a major destination for Somali refugees, right? Am I right?"
He was right about Somalis coming to Maine.
Beginning in the early 2000s, during the George W. Bush administration, some 49,000 Somalis came to the United States, fleeing the bloody instability in their country. Thousands came to Maine because of its low crime rate, good schools, ample welfare programs, and cheap housing. By 2013, there were some 10,000, divided almost equally between Portland, the state's largest city, and Lewiston, a city of some 36,000.
There were some early problems with pressure put on the Lewiston welfare program, but the most serious trouble at the time came primarily from white supremacists. In 2002, some tried unsuccessfully to hold a demonstration against the newcomers, and in 2006, one supremacist threw a frozen pig's head into a Lewiston mosque during prayers.
That same year, however, Lewiston was cited as one of the best cities in the world for doing business by the KPMG international accounting firm; in 2009 Newsweek noted a drop in Lewiston crime and increased income, attributing the latter to the Somali influx. In 2011, the Lewiston Sun Journal noted a growing number of Somali high school graduates and their enrollment increasing in community colleges.
Last year, a Bloomberg analyst wrote the Somalis "grew and rejuvenated Lewiston's population. That's critical for Maine, a state whose demographics are a slow-motion economic disaster."
It was against that background that Trump last Thursday told his Portland audience, "Well, they're all talking about it – Maine. Somali refugees. We admit hundreds of thousands, you admit, into Maine and to other places in the United States, hundreds of thousands of refugees. And they're coming from among the most dangerous territories and countries anywhere in the world, right, a practice which has to be – has to stop, has to stop."
Was Trump trying to stir the audience up against their Somali neighbors?
The Portland Press Herald editorialized the next day that Trump had "attacked innocent people who have never done him any harm" and in doing so had smeared "refugees from Somalia, suggesting they pose a threat to the rest of the community."
"It may not be a new low for his campaign," the editorial said, "but that's just because low blows are the only kind he throws."
What is uplifting is that on Friday afternoon, the day after Trump's appearance, some 200 people, mainly white, gathered on the steps of Portland's City Hall along with the city's mayor, Ethan Strimling, to show their support for the Somalis in Maine.
"Coming from a troubled place does not mean we are criminals," Abdifatah Ahmed, president of the New Mainers Alliance for Immigrants, said.  "So we will stay here, and, you know, in November we will vote."
I have written before about Trump's inability to deal with facts, particularly when it comes to national security affairs. But carefully reading his speeches these days shows that he regularly seeks to stir up his audience, often misleading them with a toxic mixture of some facts and a healthy dose of fiction.
In Portland, he featured his regular strong attack on refugees coming into America – at one point using one of his favorite images, "We're letting people come in from terrorist nations that shouldn't be allowed. This could be the greatest Trojan horse of all time."
But that was hardly the only exaggerated threat or mythical fact or fear he created.
The mass of false statements that Trump has made over the course of his campaign have apparently deadened press coverage and people's outrage – starting with his saying Sen. John McCain (R-Ariz.) is not a hero because he was captured; the many unbelievable promises he repeats like he will build a wall across the southern U.S. border and Mexico will pay for it; his call for waterboarding, or something worse, and his threat to kill the relatives of terrorists; to the outright simple false statements, such as the NFL wrote him a letter calling the presidential debate dates "ridiculous" or claiming there was a video showing thousands of Muslims celebrating the 9/11 attacks in New Jersey.
He still sees things on television no one else sees. Most recently, it was an unmarked plane from the U.S. delivering $400 million in cash to Iran.
"What's going on? What is going on? You see it. You don't believe it. $400 million in cash is being flown in an airplane to Iran," he told the Portland crowd. "You saw that? With the airplane coming in – nice plane – and the airplane coming in, and the money coming off, I guess. Right? That was given to us, has to be, by the Iranians."
The latter was another false remark, that the video had been provided by Iranians. Trump then created a myth saying, "And you know why the tape was given to us? Because they want to embarrass our country. They want to embarrass our country. And they want to embarrass our president, because we have a president who's incompetent."
Of course the facts are it was a news agency video showing a plane arriving in Geneva and delivering three former American hostages that Iran had held in its prisons.
Trump last Friday put out a tweet that said, "The plane I saw on television was the hostage plane in Geneva, Switzerland, not the plane carrying $400 million in cash going to Iran!"
Most news reports about that tweet described Trump as "admitting he was wrong."
Notice, however, he did not admit making a mistake or give an explanation of why for two days he gave thousands of people wrong information, misleading them on what was going on. Mistakes, myths, and inaccuracies dot every one of his performances, but he never seems to be asked to explain why he said wrong things so that his faithful followers remain thinking they heard the truth.
Meanwhile, Hillary Clinton is asked at every opportunity to explain her emails and her various explanations about how she dealt with them.
What other presidential candidate — other than Trump – could continue drawing support after regularly spilling out such falsehoods, one after another, and showing no shame when he turns out to be wrong?
Just imagine a U.S. president acting that way.