Steel Yourself for a Long War Against Russian Disinformation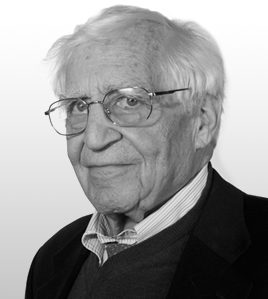 Walter PincusContributing Sr. National Security Columnist, The Cipher Brief
The 2016 presidential campaign was just a test run for Russia's continuing use of disinformation on social media aimed at manipulating public thinking in the United States.
Appearances last week by senior executives of Facebook, Twitter and Google before Senate Judiciary and the Senate and House Intelligence Committees provided a mass of information about the problem but few ideas about what to do about it.
First of all, the size of the problem is immense.
Facebook, for example, has told the Senate Select Committee on Intelligence that Russia's Internet Research Agency had created some 120 phony, Russian-backed pages on its system that reached a network of some 3.3 million people, according to Sen. Mark Warner (D-VA), vice chairman of the panel.
"From these now-suspended pages, 80,000 organic unpaid posts reached an estimated 126 million real people – more than a third of the population," Warner said at last Thursday's session. He added, "This is an astonishing reach from just one group in St. Petersburg. And I doubt that the so-called Internet Research Agency (IRA) in St. Petersburg represents the only Russian trolls out there."
Sen. Martin Heinrich (D-NM) pointed out that IRA's troll factory employed hundreds, including 90 at the "U.S. desk" alone, and spent about $2.3 million in 2016 to meddle in U.S. politics. It also contacted U.S. activists directly and offered them thousands of dollars to organize protests, he said.
Illustrating how difficult it would be to identify Russian trolls, Twitter's general counsel, Sean Edgett, told the Senate intelligence panel that currently, "we're challenging 4 million accounts every week to make sure that they're actually real people."
What Russia's propagandists were doing during the election campaign has continued.
Last month, Oxford University's Computational Propaganda Project put out a study that showed Russian Internet propagandists using Twitter and Facebook had targeted American military personnel and veterans, pushing "conspiracy theories, misinformation, and other forms of junk news about military affairs and national security issues," according to the study.
Sen. Joe Manchin (D-WV), referring to a news article based on the Oxford study, described a fake, Russian-linked Facebook page called Vietnam Vets of America, which had attracted a following of nearly 200,000, while the real veterans organization, Vietnam Veterans of America, had far fewer followers.
Manchin said it took a week after the news article appeared before Facebook took down the site, "ostensibly for violating intellectual property of the real veterans service organization."
This past August, another Russian-linked Facebook page, Being Patriotic, put forward a positive post defending Maine's Republican governor, Paul LePage's remarks defending Confederate monuments. But Sen. Susan Collins (R-ME) told the panel, "The post ends with its own incendiary conclusion. It says, 'When even the governor is not safe from leftist haters, then what can we say about ordinary citizens? Liberals are now acting like terrorists…Hope our police will take appropriate measures against these cowards.'"
Collins gave another example from a year earlier where another phony Russian-created Facebook page showed a video of LePage speaking and then had its own comment: "LePage called up white people to kill blacks. After this statement, we can clearly see what kind of people serve in American government: white racist supremacy – that's for sure."
Collins said these were "among 80,000 that reveal the Russian playbook of playing both sides off against each other and of sowing discord and division with inflammatory rhetoric…And the Russians continue to push this kind of divisive rhetoric to this very day."
Other current controversial subjects brought up by Russian-linked sites described at last week's hearings included: setting up opposing groups in U.S. cities to hold protests that end up in confrontations; inflaming both sides of the National Football League standing or kneeling issue during playing of the Star Spangled Banner at games; attacking special counsel Robert Mueller's credibility; pushing Hillary Clinton conspiracy theories; other racial issues; validity of Trump's election; police shootings; and immigration.
What planning is being done by the Trump administration to combat interference in upcoming elections?
CIA Director Mike Pompeo, in discussing the Russian attempt to influence the 2016 election, warned last month, "They've been at this a hell of a long time…We are at risk in [the congressional elections in] 2018 and [the presidential election in] 2020."
Warner said at last Thursday's hearing, "The United States government has thus far proven incapable of meeting this 21st century challenge," pointing to a lack of leadership at the top.
"We have a president who remains unwilling to acknowledge the threat that Russia poses to our democracy. President Trump should stop actively delegitimizing American journalism and acknowledge and address this very real threat posed by Russian propaganda," Warner said.
Sen. Angus King (I-ME) quoted a former Russian Army intelligence officer, Vladimir Kvachkov, who said, "A new type of war has emerged in which armed warfare has given up its decisive place in the achievement of the military and political objectives of war to another kind of warfare: information warfare."
King went on to say, "This country has to have some kind of cyber warfare deterrent capacity. Right now, there's no price to be paid for meddling in our democracy, and our adversaries have to understand that, if they're going to undertake a campaign like this, there will be a price to be paid…Right now, that doesn't exist, and all of what the Russians did last year has basically been a free pass. And I think that's a very difficult problem."
What about the Federal Election Commission?
Sen. Richard Burr (R-NC), chairman of the Senate Select Committee on Intelligence, brought out that the Federal Election Campaign Act prohibits any foreign national from spending funds in connection with any federal, state or local elections in the United States.
"Doesn't this law prohibit your publication of this content?" Burr asked the Facebook, Twitter and Google lawyers, and they all agreed it did.
Burr then pointed out that "it hadn't been lost on me that all of you asked for an exemption from the applicable FEC law." He added that some of the material posted on their sites during 2016 by "foreign actors appeared to support one candidate or another," something under campaign law requires a "paid for by" label.
The FEC on October 10 opened for public comment the issue of whether online advertisements should disclose where the ad came from. The issue was raised six years ago and left undecided after a 3-to-3 tie vote, with the Democratic commissioners voting at that time for disclosure.
What's Congress doing?
Sen. Amy Klobuchar (D-MN), Warner and Sen. John McCain (R-AZ) have what they call the Honest Ads Act, which would disclose more about advertisers and store copies of political ads for public view.
Let's see what happens to it.