Sanctions Against Russia: Relief or Expansion Under Trump?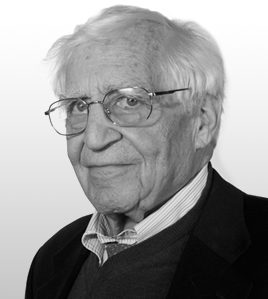 Walter PincusContributing Sr. National Security Columnist, The Cipher Brief
Sometime in the next 30 days, President Barack Obama should add to the economic sanctions now applied to Russia as a response to Moscow's hacking and other cyber operations that attempted to disrupt and perhaps influence the outcome of the 2016 presidential election.
In the process, he should bring in America's European allies, who have just extended for another six months the current anti-Russian sanctions, established in 2014 after Moscow's take over of Crimea and intervention in Ukraine.
There are major elections coming up in Germany and France, and Moscow already has a history of attempts to influence political campaigns on the continent. Moscow has "flooded allied capitals [and] the news media with misinformation or disinformation…[in] an attempt to fragment internally our societies, perhaps distort our political processes and sow discontent," U.S. Ambassador to NATO Douglas Lute said Sunday on ABC's This Week.
The economic sanctions currently in place limit access to U.S. and European Union (EU) capital markets for certain major Russian entities and companies, halt any arms trades, establish an export ban for dual-use goods, and curtail Russia's access to certain sensitive technologies and services that can be used for oil production and exploration.
The U.S. Treasury Department continues to expand the list of companies and people on the sanction lists. For example, in September, it added a number of subsidiaries that were 50 percent or more owned by either the Bank of Moscow, Gazprombank, or Gazprom, the major Russian oil company, all of whom were already on the list.
There is discussion of adding individuals associated with Russian intelligence operations in the cyber world, as well as Moscow-controlled or directed cyber entities.
Americans, who generally want fast results, do not appreciate economic sanctions, since their impact is gradual and results are often not seen for years.
For example, Kellyanne Conway, President-elect Donald Trump's transition spokesperson, said, "We believe in sanctions that work, not just sanctions for sanctions sake," on CBS Sunday's Face the Nation. That appeared to be shorthand for wanting to do things with a quick impact.
But the economic sanctions applied to Russia in May 2014, combined with the drop in oil prices, have had an impact, although they have not led to Moscow halting its intervention in Ukraine or threats to nations on its borders. There has been a 10 percent fall in private consumption in Russia, which has not led to major social unrest.
It has caused some unhappiness among Russian consumers, because the Moscow government retaliated by requiring the boycott of imported perishable goods such as meat, fish, and vegetables from E.U. nations that imposed sanctions.
Last Wednesday, Russian Prime Minister Dmitry Medvedev appeared to be arguing on Russian television that the boycotts were introduced primarily to stimulate domestic production and not to react to the Western sanctions.
"We are retaining these measures…[because] it is necessary to develop agriculture and industry to the level where these fields are absolutely at the same level with the Western industry and agriculture," he said.
Meanwhile, however, there has been a 14.5 percent drop in commodity turnover between Russia and the U.S. in the past year, and Russian exports to the U.S. have dropped in value by 15.4 percent. Russia's Federal Statistics Service recently reported that real disposable income for Russian citizens fell 5.6 percent in November 2016 from the year before, and average money income per capita rose just 0.3 percent, to the equivalent of $497 a month, growing less than it had earlier in the year.
Norwegian economic experts Susanne Oxenstierna and Per Olsson have concluded, "The targeted economic sanctions of the E.U. and the U.S. have contributed to imposing a cost on the Russian economy in combination with other factors, but have so far not persuaded Russia to change its behavior towards Ukraine."
The election of Trump, who has spoken of changing Washington's relations with Russian President Vladimir Putin, has provided hope in Moscow for relief from sanctions rather than their expansion.
Russian Minister of Economic Development Alexei Ulyukayev said recently in Gazeta.ru, "Russia will do everything to restore relations with the U.S., including in the fields of economy and trade…[where] relations have been frozen for two and a half years."
"Trump's victory is a sign," said Commissioner for Entrepreneurs' Rights Boris Titov in another Gazeta.ru interview. "In general it signifies the beginning of a period of simple decisions both in politics and the economy."
That alleged soon-to-be warming of Moscow-Washington relations is entirely based on the long distance exchanges of public comments and telephone conversations between Trump and Putin, rather than anything substantial as far as is known.
Reality will get its first test before Trump actually takes office when his choice for Secretary of State, Rex Tillerson, the former chief executive of ExxonMobil, faces questioning at his confirmation hearing before the Senate Foreign Relations Committee.
Much has been made of Tillerson's relationship with Putin and the American businessman's opposition to the 2014 sanctions on Russia. Those sanctions have delayed an oil exploitation partnership between Exxon and Russia that could be worth $500 billion, which Tillerson and Putin helped negotiate. In addition, an Exxon executive signed an agreement related to that deal after the 2014 sanctions were announced, which expanded the joint venture to drilling offshore in the Arctic Ocean, exploring for shale oil in Siberia, and cooperating on a liquefied natural gas plant in Vladivostok.
At Exxon's annual meeting in 2014, Tillerson was quoted as saying, "We do not support sanctions, generally, because we don't find them to be effective unless they are very well implemented comprehensibly, and that's a very hard thing to do."
Against that background, senators have a wide field for questions, not the least of which are:
Given the Russian involvement in the election, why should any of the current sanctions be withdrawn? Does he believe more should be added?
Are the 2014 sanctions being "implemented comprehensibly" enough as you said would be needed to be effective, or should they be implemented more strongly?
Given Tillerson's participation in negotiating the Exxon deal with Putin, should he recuse himself from participating in discussions involving Russian economic sanctions?
Does Tillerson recognize that as a government official, he may have a different responsibility when it comes to economic sanctions as a tool for diplomacy than he did as a corporate executive?
As I have written before, members of Congress can and should use public hearings, such as Tillerson's and those of other Trump nominees, to get answers to the tough questions. That would make the Legislative Branch an active player in the way our government works, as the Founding Fathers hoped it would.