Sabre Rattling in Korean Peninsula: No End in Sight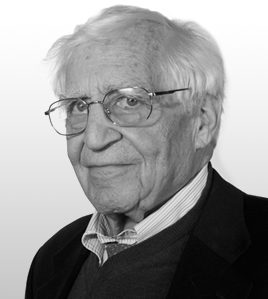 Walter PincusContributing Sr. National Security Columnist, The Cipher Brief
Can there be serious negotiations so that diplomacy may end the growing threat of a military confrontation on the Korean Peninsula?
Not yet, is my guess.
Trump, since his April 6-7 meeting at Mar-a-Lago with President Xi Jinping, has leaned on the Chinese leader to put greater economic pressure on North Korea to halt its nuclear and missile programs.
But while Trump has said the Chinese effort so far has produced no breakthrough, the Global Times, a Chinese publication that often represents the Xi government thinking, has written that there has been some progress.
The publication wrote in a May 1 editorial that North Korea's failure to conduct a sixth nuclear test or launch an intercontinental range missile at the time of the April celebration of its founder's birthday "can be attributed to cooperation between China and the U.S."
The editorial then warned, "Statements from the U.S. reveal that Washington hopes China can shoulder all the responsibilities for solving Pyongyang's nuclear issue. It believes that Pyongyang giving up its nuclear ambitions depends on whether Beijing imposes enough pressure. This way of thinking must be corrected."
Instead, the editorial went on, "The crux of the issue is the conflict between Washington and Pyongyang." It said, "North Korea's reckless pursuit of nuclear and long-range missile technologies is driven by insecurity about its regime. It is trying to avoid becoming the next target to topple after Iraq and Libya. The U.S. must address Pyongyang's strategic unease."
In fact, Chinese diplomats have publicly supported an interim agreement whereby North Korea freezes its nuclear and missile development programs and in return, the U.S. and South Korea halt their many joint military exercises, one of which, Foal Eagle, is going on right now.
Complicating matters are the impulsive and unpredictable U.S. and North Korean leaders, who appear more comfortable listening to military advice and making threats, rather the taking on the complex effort that would lead to compromises needed to reach an agreement.
North Korea's 33-year-old Kim Jong-un has used the past month to carry out a series of successful and failed missile tests, prepare his nuclear test site for a sixth possible detonation, and most recently arrest a fourth American citizen.
Trump recently said he was open to direct talks with Kim Jong-un "under the right circumstances," but at the same time added, "There is a chance that we could end up having a major, major conflict with North Korea…absolutely."
Trump's wooing of Xi, combined with his threats to use U.S. military action against North Korea, seem to ignore that there is a long-standing mutual defense treaty between Beijing and Pyongyang.
The Sino-North Korean Mutual Aid and Cooperation Friendship Treaty was signed in 1961 and renewed in 1981 and 2001. It is scheduled to remain in effect until 2021.
Article Two of that treaty says, "The two parties [China and North Korea] undertake jointly to adopt all measures to prevent aggression against either party by any state." It also provides that "in the event of one of the parties being subjected to armed attack by any state or several states together and thus being involved in a state of war, the other party shall immediately render military and other assistance by all means at its disposal."
On May 3, the Global Times noted, "Since the treaty was renewed last time, the divergences between China and North Korea over the latter's nuclear development have sharpened. There have been debates over whether the treaty is outdated in the Chinese and international opinion sphere."  It called on North Korea "to end its nuclear tests" and the South Koreans and Americans to "stop their aggressive military threats against Pyongyang."
At the same time, it warned Washington, "China has not imposed full-scale sanctions on any country and the Chinese people have stayed away from war for years."
Further complicating matters is that while Trump sees Xi as a key ally in dealing with North Korea, Washington and Beijing have themselves been at odds in several areas, including Chinese militarization of artificial islands in the South China Sea, arms sales to Taiwan, and increased U.S. military activities in South Korea.
Since Trump became president, the U.S. Navy has apparently held back from undertaking so called "freedom of operations" trips to challenge the 12 mile limits from these artificial Chinese islands. At the same time, the U.S. has held up approval of a $1 billion sale of American arms to Taiwan, in what may be another Trump administration act to stay on the good side of Xi.
Last week, the U.S. activated in South Korea an American Army THAAD anti-missile unit over the objections of Beijing, which argued it could be used against Chinese missiles. With a range of just 125 miles, the system hardly threatens missiles launched from China, although it could cover activities in the South China Sea.
In a great irony, China has threatened an economic boycott of South Korea entities related to the THAAD deployment at the same time that Trump, impulsively, said he would make the South Koreans pay for the system. 
Meanwhile, it will be interesting to see what the Chinese reaction will be to a long-planned military facility set for South Korea. It's a scheduled $500 million, modern Korean Air and Space Operations Center at Osan Air Base, some 48 miles south of the demilitarized zone, funded in large part by South Korea.
Designed to withstand nuclear, radiological, cyber, chemical, and biological attacks, it will have separate and joint mission areas for some 2,400 U.S. and Korean personnel. The facility will also have redundant systems that will enable it to operate for up to five days cut off from the rest of the world, according to a U.S. Army Corps of Engineers contract proposal.
It will replace a 1983, hardened, existing facility at Osan with 10-foot thick walls that is known as "the Cheyenne Mountain of South Korea."
While the new facility is described as needed to carry out any military action against North Korea, its wide operations coverage would be available for operations involving countries in the Northwest Pacific area, including China.