Reviewing America's Nuclear Capabilities & Posture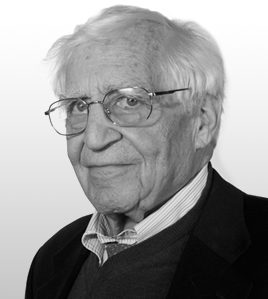 Walter PincusContributing Sr. National Security Columnist, The Cipher Brief
Walter Pincus is a contributing senior national security columnist for The Cipher Brief. He spent forty years at The Washington Post, writing on topics from nuclear weapons to politics.
OPINION — "We cannot continue to life-extend our leftover Cold War era [nuclear] weapons and systems indefinitely, and successfully prevail in strategic competition —their credibility will be questioned. I stand ready to offer my best military advice to support Secretary [of Defense Lloyd] Austin in accomplishing strategic and policy objectives, to ensure strategic reviews on sustainment and modernization are well informed of the impacts to strategic deterrence and stability."
That was part of STRATCOM Commander Adm. Charles A. Richard's tough, prepared statement delivered ahead of his appearance last Tuesday before the Senate Armed Services Committee, at the same time that the Biden administration is in the midst its own Nuclear Posture Review.
Saying that "USSTRATCOM will fully support ongoing reviews of strategic and nuclear policy with a goal of reducing the role of nuclear weapons in our defense strategy," Richard, a submariner with extensive, strategic forces experience, and a direct way of communicating, added, "Decisions to divest or delay [funding of delivery systems, warheads, and recapitalization of the nuclear complex] could take ten to fifteen years to recover and render the nation unable to respond to advancing threats."
He warned, "We can no longer assume the risk of strategic deterrence failure. If strategic deterrence fails, little else…no plan or capability, works as designed…Sustainment and modernization of our nuclear forces, weapons complex, and requisite NC3 [communications] capabilities have transitioned from something we should do, to something we must do."
Richard described the growing threats from Russia and China, claiming the latter is "no longer a 'lesser included case.'"
"In the very near-term," Richard said, "China will possess a credible nuclear triad, supported by its growing stockpile and weapon systems capable of multiple independently targetable reentry vehicles." He claimed while "China keeps the majority of its forces in a peacetime status, increasing evidence suggests China has moved a portion of its nuclear force to a Launch on Warning (LOW) posture and [is] adopting a limited 'high alert duty' strategy. To support this, China continues to prioritize improved space-based strategic early warning, and command and control as specific nuclear force modernization goals."
During the hearing, Richard said that China is modernizing its nuclear capabilities so quickly that he "can't get through a week right now without finding out something we didn't know about China."
---
The Cipher Brief is proud to present an all-virtual International Summit.  Join us for three days of expert-led sessions on China, western alliances, Intelligence, Space, and emerging technologies.  Registration is free for Cipher Brief members.  See how $10/month brings the most experienced national security experts to you.
---
Richard introduced the idea that China's new, experimental, fast-breeder, electric-power-generating reactors could become a major source of weapons-grade plutonium. "With a fast-breeder reactor, you now have a very large source of weapons grade plutonium available to you, that will change the upper bounds of what China could choose to do if they wanted to, in terms of further expansion of their nuclear capabilities," Richard told the Senators.
According to a recent article, "How Many Nuclear Warheads China Might Acquire by 2030," by Thomas B. Cochran and Henry D. Sokolski, China has two such breeder reactors under construction and has stopped reporting annually to the International Atomic Energy Agency on its plutonium holdings since 2017. They report the two plants are "projected to begin operation in three and five years," but "it is debatable that it is in China's interest to ramp-up its nuclear arsenal so aggressively." If they did, Cochran and Sokolski projected, China could possibly have enough weapons grade plutonium for 1,270 nuclear warheads by 2030.
He also raised the idea that Russia is pursuing a strategic partnership with China, saying this would create a "complex threat environment, enabled by the strategic cooperation of these two nuclear-armed States with global military reach and shared multi-domain offensive capabilities." However, the military exercise Richard cited as an example of their cooperation, KAVKAZ-2020, was one whose scenario was a terrorist incursion into Russia supported by an unknown foreign state in which a modest number of Chinese troops come to Moscow's aid along with Armenian and Pakistan forces.
Richard talked about Russia's new nuclear weapons such as the multi-role Tsirkon hypersonic anti-ship missile with land attack capability. The Tsirkon and some 2,000 other non-strategic nuclear weapons "are not captured by existing arms control agreements; theater and tactical nuclear weapons are entirely outside of any treaty framework," Richard said. He added, "This is troubling given a robust nuclear weapons production complex capable of producing hundreds of warheads per year, enabling Russia to increase its overall nuclear stockpile-driven primarily by projected increases in unconstrained nuclear weapons -while our production capacity remains essentially non-existent."
Having described as almost zero the U.S. capability to produce new nuclear weapons, Richard described the current development of both a new, nuclear sub-launched cruise missile, and the W-93, a new warhead for the sub-launched Trident, D5 intercontinental ballistic missile. "While the command could use it earlier, the W93 is a 'just-in-time' development program to mitigate risk to the triad's sea leg," he said.
Richard also strongly supported the ongoing, trillion-dollar, replacement of the strategic delivery systems of the U.S. nuclear triad. In fact, when he mentioned the still under construction, new Columbia-class strategic submarine, he said, "While the command could use more, procurement analysis determined at least 12 Columbia-class SSBNs are absolutely required. This minimum capability allows USSTRATCOM to meet our at-sea requirement during the most limiting maintenance intensive times throughout its service life."
Richard's remarks reflect the Trump Administration's 2018, Nuclear Posture Review, which described 12 as the "minimum" needed to replace the current fleet of 14 Ohio-class SSBNs.
Two exchanges with Richard during last Tuesday's hearing are worth recording.
One with Sen. Angus King (I-Maine) dealt with how to look at nuclear weapons in the context of strategic deterrence.
King asked, "It's not a deterrent unless your adversaries believe it will work, and isn't that the essential case for modernization?"
Richard replied, "Absolutely. Deterrence is not credible unless the opponent, or the other side, does the calculation and comes up with we can either deny that missile defense is a good example of it; or we can impose a cost. It doesn't have to be a nuclear cost. We are thinking very hard; we are the only nation that can go all-domain worldwide. I applaud the Secretary's effort to improve cost-domain deterrence, but in the end, given the threats that we face, there has to be a nuclear component to it because we don't have a combination of other things yet that can deter that."
King followed by asking, "The fundamental theory is that you have nuclear weapons in order to never have to use them. That's what it's all about isn't it, Admiral?"
To which Richard responded, "It is the only weapons system that you don't have to pull the trigger on for it to work. The mere destructive potential of the system changes the way people think. It changes the decisions that they make. That's what we mean when we say we use it every day."
A later exchange with Sen. Elizabeth Warren (D-Mass.) got to the essence of civilian control of the military.
"Do you agree that the new [Biden} administration should conduct its own [nuclear] review, and it shouldn't be obligated or pressured to rubberstamp the previous administration's plans?" Warren asked.
Richard replied, "Ma'am, I absolutely agree with that. I also request an opportunity to make sure that review, and in fact I would broaden it. I think it's a mistake to think of deterrence in pieces, that somehow nuclear is separate from conventional is somehow separate from space and cyber. You have to look at all of that. And I'd ask that it be fully threat-informed, and that I have an opportunity to present the operational implications and potential policy choices."
Warren then pointed to a January 5, statement Richard made to reporters saying there was no reason for the Biden administration "to change course" from the Trump administration when it came to nuclear weapons.
"Now it's your job," Warren said, "to provide input and recommend options to the President and [Defense] Secretary if you are asked. But that doesn't mean making public comments to box-in the President's decision making." She then asked Richard for his commitment "that you are not going to infringe or undermine the administration's review."
Richard gave his "absolute" commitment and explained, "The nation can have any strategy that it wants. And then that leads to a commensurate need for a set of capabilities, policies and postures to execute that strategy. I would just like to make sure that the nation understands the risk it's taking in those decisions."
Warren quickly added, "And I appreciate you will make that risk clear so that the President and the Secretary can work together and make a decision on it."
She closed by saying that the Biden Nuclear Posture Review's purpose was "To reduce the role of nuclear weapons of our defense strategy," and that "when it comes to nuclear weapons, those decisions carry tremendous weight. But wait, as STRATCOM Commander your role is to support the nuclear doctrine that is set by the leaders elected to grapple with those decisions, not by military officials alone.  So, I look forward to seeing the results of the administration's review, and I know you will swiftly implement whatever they determine."
Read more expert-driven national security insight, perspective and analysis in The Cipher Brief