President-elect Trump: Can He Keep His Eyes on the Road?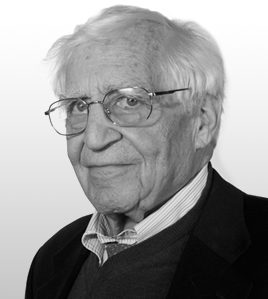 Walter PincusContributing Sr. National Security Columnist, The Cipher Brief
"The great thing about being around Donald Trump is, you never have any confusion about who is driving the bus," Vice President-elect Mike Pence said Sunday on CBS' Face the Nation.
I question whether President-elect Trump can drive a bus as big as the U.S. Government and wonder if he knows where he will be taking that bus when it comes to national security policies.
Two early indicators of a destination may come quickly.
The first is if he agrees that the U.S. will attend the Russian-initiated meeting on a possible peace agreement on Syria, scheduled to be held January 23 in Astana, Kazakhstan. The second indicator will come when we see what he does with Congress over the next month or two with the Countering Russian Hostilities Act of 2017 that was introduced in the Senate last Tuesday with strong bipartisan support.
Republicans McCain, Graham, Rubio, Portman, and Sasse, and Democrats Cardin, Menendez, Shaheen, Klobuchar, and Durbin are sponsoring the legislation that codifies President Barack Obama's recent economic sanctions and adds tough new ones on investments in Russia as an additional response to President Vladimir Putin's campaign to influence the U.S. presidential election.
If it becomes law, the act would hamper new outside financing for Russian development of its "petroleum and natural gas resources," and "development or construction of Russian energy export pipelines." It would also put sanctions on investments for Russia's civil nuclear projects and on U.S. and even third party investments in Russian "privatization of state-owned assets and sales of sovereign debt."
The legislation thus runs directly contrary to President-elect Trump's recent hints that he's open to lifting some current sanctions, applied following annexation of Crimea, if Moscow joins in the fight against the Islamic State. "If you get along and if Russia is really helping us, why would anybody have sanctions if somebody's doing some really great things," Trump said in a Wall Street Journal interview published Friday.
In Monday's London Times and Germany's Bild newspaper, he is quoted saying, "Let's see if we can make some good deals with Russia" in exchange for those same sanctions adding, "For one thing, I think nuclear weapons should be way down and reduced very substantially."
With Trump at the wheel, you can't be sure from day-to-day where his bus driving will take the country.
When it comes to Syria, Russia and the U.S. in July 2016 agreed to coordinate on air strikes against the Islamic State and the al Qaeda supported Nusra Front. However, since that time, the overwhelming use of Russian air power has not been used against Islamic State fighters, but rather for brutal attacks against civilian and militia forces in Aleppo and elsewhere held by those opposing Syrian President Bashar al-Assad.
As acting Assistant Defense Secretary for International Security Affairs Elissa Slotkin told Pentagon reporters last Friday, the U.S. has for 18 months been working with Russia under procedures to de conflict our separate air operations which involve different targets. But as the Institute for the Study of War reported Saturday, Islamic State forces are still not the primary targets of most current Russian air strikes in Syria.
In short, the Russians have used their forces, along with Iranian and Hezbollah fighters, to keep Assad in power – a situation which the Obama administration believes has been a major impetus for foreign fighters to join the Islamic State.
Retired General James Mattis, Trump's Defense Secretary-designate, told the Senate Armed Services Committee last Thursday that he was "all for engagement [with the Russians] but we also have to recognize reality and what Russia is up to, and there's decreasing number of areas where we can engage cooperatively and increasing number of areas where we're going to have to confront Russia."
It should be noted that at his hearing, Mattis did pick up a theme from the Trump election campaign about a quick major blow to knock out the Islamic State (ISIS) in the Middle East. He said there should be delivery of "a very hard blow…so that there is no sense of invulnerability or invincibility there. There has got to be a military defeat of them there."
This is in contrast to the current Obama plan, which involves weeks or months to complete the takeover of Mosul in Iraq and even longer perhaps to take the Islamic State current headquarters in Raqqa, Syria.
But Mattis also acknowledged there had to be "a much broader approach…an integrated strategy so you don't squeeze them in one place and they develop in another." That would involve going after their recruiting, fundraising, "with and through allies." Those steps will take time.
Rex Tillerson, the Secretary of State-designate and former ExxonMobil CEO, recognized at his confirmation hearing that Russia "supported Syrian forces that brutally violates the laws of war," and that "words alone do not sweep away an uneven and at times contentious history between our two nations." He added, however, "cooperation with Russia based on common interest was possible, such as reducing the global threat of terrorism."
On the other hand, Tillerson believes the U.S. ought to make clear to Turkey's President Recep Tayyip Erdogen that Russia "is not a sustainable ally" for the Istanbul regime, and that "your sustainable alliance is with the United States."
As passengers on Trump's bus, one wonders how much impact Mattis and Tillerson will have on the driver, and thus, how long they will stay on board as passengers.
In a December 28 phone call to Michael T. Flynn, Trump's designated national security adviser, Russian Ambassador to the U.S. Sergey Kislyak extended an invitation to the Asmata talks that are to include Turkey and Iran. So far, there has been no decision to attend, according to the Trump transition team.
Trump in the past has said it was a mistake for the Obama administration to get involved in Syria and call for Assad to leave the government. On the other hand, Trump more recently has repeated an earlier idea that the U.S. should have "built a safe zone" for refugees inside Syria, without apparently realizing that step would involve not just air cover but also troops on the ground.
On Sunday, Secretary of State John Kerry in Paris told reporters he thought the Trump administration should attend the Astana talks. "I think it would be good for them to go," Kerry said, perhaps to give the Trump team an idea how difficult the problem is and allow them to get a taste of negotiating with both Russians and Iranians.
Continuing with the bus image and Trump as the driver for national security issues, this weekend raised the additional question of whether as President, he will keep his eye on the road and not be distracted by irrelevant personal disputes that come with the job.
On Fox News Sunday, CIA Director John Brennan said, "I don't think he [Trump] has a full appreciation of Russian capabilities, Russia's intentions, and actions that they are undertaking in many parts of the world," specifically mentioning Ukraine, Syria, and the cyber realm.
"I think Mr. Trump has to understand that absolving Russia of the various actions that it's taken in the past number of years is a road that he, I think, needs to be very, very careful about moving down," Brennan said.
The outgoing CIA director then hit Trump's soft spot saying, "What I think Mr. Trump has to understand is that this is more than being about him…it's about the United States and our national security."
No surprise. By Sunday evening, Trump was tweeting that Brennan's CIA apparently failed on Syria, Crimea, Ukraine, and "the buildup of Russian nukes" [which hasn't happened]. He even questioned, "Was this the leaker of Fake News?" implying Brennan put out the anti-Trump private investigator's report.
As President, Trump had better keep his eye on the road – if in fact he can.