Nuclear Bargaining Chips in a Protracted Arms Race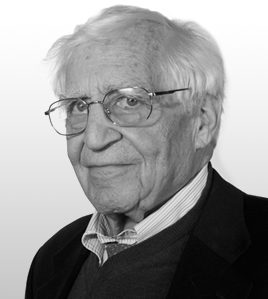 Walter PincusContributing Sr. National Security Columnist, The Cipher Brief
OPINION — President Donald Trump's recent threat to withdraw from the 1987 Intermediate-Range Nuclear Forces Treaty (INF) provides another false justification for adding to a needless, nuclear arms race that is already underway.
Yes, the United States has a right to protest the fact that the Russians are breaking limitations written into the INF treaty, which eliminated U.S. and Soviet nuclear systems with ranges of between 310 and 3,420 miles. Moscow's development and deployment of a new, nuclear-capable, land-based, cruise missile with that kind of range, known in this country as the SSC-8, does violate the treaty.
But this should not be a reason for the U.S. to seek to build its own new generation of land–based, intermediate-range nuclear systems. The U.S. Air Force and Navy already have, or are building, nuclear weapons of intermediate-range that can handle that job.
This is Cipher Brief Level I Member Only content. It can be accessed via login or by signing up to become a Cipher Brief Member.  Joining this high-level, security-focused community is only $10/month (for an annual $120/yr membership).
Cipher Brief Members engage in high-level conversations about national and global security issues every day. If you're not already a member, you should be.
If you are experiencing any issues with signing up or signing in, please drop an email to [email protected].
We look forward to welcoming you to the community!