How Technology is Driving US Intelligence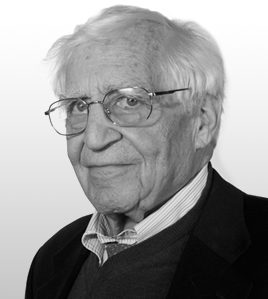 Walter PincusSenior National Security Columnist, The Cipher Brief
Walter Pincus is a contributing senior national security columnist for The Cipher Brief. He spent forty years at The Washington Post, writing on topics from nuclear weapons to politics.
OPINION — The speaker said, "What if we can actually let the President, or the National Security Advisor walk around, um, a refugee camp without ever leaving their office? Wouldn't that be powerful?"
She went on, "Those are the kinds of things that we talk about…like, what if the PDB (President's Daily Brief) wasn't just an electronic representation of a paper document?
What if we could say, you want to see that dam? Here it is. And here's what's upstream."
That was not some Hollywood film director talking.
It was Dawn Meyerriecks, Deputy Director of CIA for Science and Technology on March 9, describing what the future holds for visual intelligence. She was giving the keynote presentation virtually at the U.S. Geospatial Intelligence Foundation's first GEOINT Community Forum of 2021, entitled, "The Geospatial Metaverse – Infrastructure, Tradecraft, and Applications."
The two-day affair promised "insights around advances in modeling, simulation, and gaming technology," but for Meyerriecks, it was a chance to talk with commercial gamers and modelers about what CIA needs from these people, and how mutually beneficial arrangements could be reached.
She explained, "We do a lot of mission rehearsal. If you think about what our folks do and places that they're not even supposed to be, we spend a fair amount of time putting them through, I'll call it exercises, work ups, so that they can be successful."
"It's all about building muscle memory," Meyerriecks said, "so that when you're in the situation, you have kind of full command of your sensor network. And by that, I mean your heart's not pounding. You're not, you know, completely distracted by, like, 'Oh, have I seen that person three times before?' You know, those sorts of things."
---
The Cipher Brief hosts private briefings with the world's most experienced national and global security experts.  Become a member today.
---
She added, "You know, from a metaverse perspective, this whole, like, virtualized training, virtualized interactions, there's no reason, for example, that we can't do Overwatch [surveillance] on somebody that's half a globe away, and do it at the speed of light, which means, basically real time, right?"
How else could her web audience fit in?
She said of gamers, their "real focus [is] on actually being in the environment, not as say, a copy of something that was captured and collected days, weeks, months ago, but being there, like right now."
As an example, Meyerriecks said perhaps gamers wanted to use Yemen's capital Sanaa as the site for a video game rather than London. "So, what if …we got your [the gamers] rendering for the places that you can get to, and we swapped you our rendering of the places that we have to be? Could we craft an agreement whereby we end up with all current stuff?"
The March 9 visual-intelligence-related forum was far from the only GEOINT-related action going on.
On March 5, the National Geospatial-Intelligence Agency (NGA) put out an amended public notice seeking contractors to manage its Cloud-based platforms that enable intelligence integration. NGA provides platforms where the military services and Intelligence Community (IC) members can collaborate in one environment to provide users Geospatial intelligence services (GIS).
Since 2009, NGA has been "designated as the 'Shared Enterprise Service for Geospatial visualization for the IC,'" according to the March 5, notice. NGA's program "provides an on-demand environment of capabilities that empowers users to discover, visualize, collaborate, share, and download NGA content and data to meet GEOINT mission requirements."
NGA serves multiple, classified-content, cloud-based architectures including JWICS [Joint Worldwide Intelligence Communications System], SIPRNET [Secret Internet Protocol Router Network, which connects Defense and State Department networks], and STONE GHOST [code name for Defense Intelligence Agency sharing with the United Kingdom, Canada, Australia and New Zealand].
The NGA GIS Portals, which average 3.5 million users daily, are web-based, map-centric, collaborative content management systems, i.e., they are intelligence service environments that provide controlled incoming information to be processed and distributed to requestors in a single system.
NGA's dynamic Map of the World (which will become MapStack this fiscal year) and Google Earth, plus other tools that enable users to visualize and access integrated intelligence content fixed to accurate geographic features on the Earth. The data, collected from a variety of applications, is freed from those apps when place on NGA's cloud platforms.
Where at one time meetings were needed to hear about data from different collectors, the goal now is to have it all available in one place and accessible to those authorized to receive it anywhere in the world.
NGA is still growing the system, and is only two-thirds in to where it wants to end up.
Back at the March 9, GEOINT Community Forum, Two Army generals discussed the practical use of NGA's GIS Portals, including the growing demand for 3-D data.
Major General Charles Cleveland, director of operations at NGA, said, "Modeling and simulation…is absolutely critical to prepping soldiers, sailors, airmen, Marines, guardians, et cetera, for their specific mission."
He talked about a hypothetical future sergeant about to "hop on a helicopter and head into an objective. In 30 minutes, what she's going to be looking for is not a level of exact precision, but general, spatial awareness, so that she can understand, these buildings are taller than this. I can hide behind this. There is a risky area here." That is all before the mission, itself begins.
During the mission, Cleveland said, another sergeant on the ground with a handheld UAV [unmanned airborne vehicle] "is able to throw it up into the air and be able to rapidly put together a 3D product." That UAV would be equipped with a collecting sensor known as LIDAR, meaning light detection and ranging. Similar to radar, it uses light or laser pulses to collect dense and accurate elevation values.
Major General Maria R, Gervais, Director, Synthetic Training Environment Cross Functional Team, followed Cleveland and said that "the data already exists, and we have it today…to a certain level of [elevation] fidelity…50 centimeters [equal to 19 inches] or something. So, you have the basics, right? Anywhere in the world, it's already there with the foundation."
Gervais described how a unit going somewhere in the world can "click [onto their NGA platform] and say, 'Hey, we're going to this part of the world, what terrain is already available?'"
If only the foundational layer is available to the unit, she said the unit could say, "I need better terrain than that." A search would be made to see if that data was already collected. "If we don't have it," Gervais said, "the intent is that you fly some type of collection. Whether that's commercial, whether that's internal, you know, service, collection, capability, you get it, and you will be able to process it quickly."
"The overarching concept with this: To try and do it," Gervais said, adding, "Now, do we think we're going to have the entire world? No, because we're not and we're not going to give everybody the entire world. But we want the ability to, if we already have it, to give it, if we don't, to get it, and meet the need."
Read more expert-driven national security insights, perspective and analysis in The Cipher Brief