FBI Director Wray Shows His Loyalty…to the Truth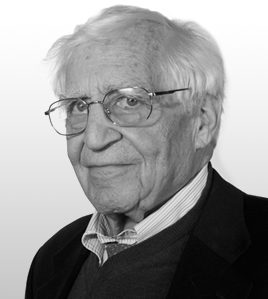 Walter PincusContributing Sr. National Security Columnist, The Cipher Brief
New FBI Director Christopher A. Wray is signaling that he takes the possibility of future Russian meddling in U.S. elections seriously, and he plans to run a bureau of  "integrity and professionalism" to tackle such threats –despite President Donald Trump's continuing effort to slap the label of "FAKE NEWS" on covert Russian attempts to influence the 2016 presidential election in his favor.
Wray recently revealed that he formed a Foreign Influence Task Force several months ago to try to make sure such activities do not happen again in the 2018 congressional and 2020 presidential elections. In testimony before the House Judiciary Committee on Nov. 30,Wray said the task force's job is "to look for, sniff out, determine whether or not there are efforts to interfere with the upcoming elections."
"Special Counsel [Robert Mueller III], of course, is looking backwards," Wray said in response to a panel member's question. "We're looking forward. We're focused on trying to make sure that any effort by any foreign power to interfere with our elections is something that we can try to get in front of, investigate and prevent, as best we can."
Wray added that any effort to interfere with elections in the U.S., "whether it's by Russia or any other nation-state or, really, by any non-state actor, is something that we at the FBI take extremely seriously, and I know our counterparts throughout the government do as well."
Such a potential disruption is a "multidisciplinary problem," he said, because it could involve hacking, promoting false information, employing both foreign and domestic individuals. So the new task force combines the FBI's counterintelligence, cyber and criminal divisions, as well as some other Bureau elements and the Justice Department.
The task force is coordinating with the Department of Homeland Security to reach state election bodies, he said. In addition, the panel maintains regular contact with other members of the U.S. intelligence community and with the Bureau's foreign counterparts.
Setting up a task force to counter a problem that Trump claims did not and does not exist, is just one of many unusual circumstances that Wray and other officials are navigating as part of the Trump administration. In the hearing, Wray had to go through what has become a routine for senior, Trump-appointed law enforcement and intelligence officials who appear before Congress under oath: he had to distance himself from Trump's denial of Russian interference with the 2016 election.
Asked at his confirmation hearing last July whether he had any doubt that Russia interfered, hoping to elect Trump, Wray said, "I have no reason to doubt the conclusions." But he added that, at that point, he had not read the classified version of the January 2017 findings of the Intelligence Community Assessment (ICA).
On Nov. 30, after four months in office, Wray was asked again about the ICA report. "As we sit here right now…I have not seen any information that would cause me to question the basic conclusions of the intelligence community assessment," he replied.
He gave the same answer about the assessment's finding that Russian President Vladimir Putin and his government worked at "discrediting Secretary [of State Hillary] Clinton and publicly contrasting her unfavorably to him [Trump]."
CIA Director Mike Pompeo found himself in a similar situation recently. The agency on Nov. 11 had to put out a public statement saying he stood by the assessment, after Trump declared that he believed Putin's denial to him during a summit in Vietnam.
Another question to Wray in the Judiciary Committee hearing was prompted by an interview with Trump by The New York Times last summer in which he said inaccurately that the FBI director "really reports directly to the president of the United States." Wray was asked, "To whom do you directly report?" Wray's response: "I directly report to the deputy attorney general, who then reports to the attorney general."
Wray also was queried about whether Trump had asked him for loyalty. That question was prompted by previous testimony by the director's predecessor, James Comey, who said that Trump had told him in a private dinner, "I need loyalty. I expect loyalty."
Wray told the committee: "I have never been asked by the president to take any kind of loyalty oath. My loyalty is to the Constitution, to the laws of this country and to the – you know, the good men and people of America."
Asked about a Dec. 3 Trump tweet that said Comey's years as FBI director had left the Bureau's reputation "in tatters," Wray asked for extra time to elaborate, saying the subject "matters to me a great deal." Wray went on to talk at length about "tens of thousands of agents and analysts and staff, working their tails off to keep Americans safe…decent people committed to the highest principles of integrity and professionalism and respect." Mistakes occur at times, he noted, but he said an independent inspector general investigates such instances and "we will hold our folks accountable."
At another point in the hearing, Wray took the unusual step of saying he aligned himself with Comey's own response to Trump's Dec. 3rd tweet, when Comey tweeted back: "I must let the American people know the truth. The FBI's honest. The FBI's strong, and the FBI is and always will be independent."
If that were not enough to indicate Wray's desire to separate himself from Trump, the new FBI director said in answer to another question that he had worked with Comey in the 2000s during the Bush administration and found him to be "a smart lawyer, a dedicated public servant and somebody that I enjoyed working with."
Adding that he had not been in contact with Comey in recent years, Wray acknowledged the Justice Department inspector general's ongoing investigation of the former FBI director, over Comey's handling of the Clinton emails.
Still, Wray added of Comey, "My experiences have all been positive."
That should capture the attention of the White House.