Congress' Failure to Inform on Worldwide Threats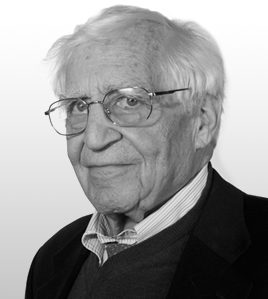 Walter PincusContributing Sr. National Security Columnist, The Cipher Brief
Walter Pincus is a contributing senior national security columnist for The Cipher Brief. He spent forty years at The Washington Post, writing on topics from nuclear weapons to politics.
OPINION – Last week, the Senate and House Intelligence Committees each held their Worldwide Threats hearings with Director of National Intelligence Avril Haines, CIA Director William Burns, FBI Director Christopher Wray, NSA Director Gen. Paul Nakasone, and DIA Director Lt. Gen. Scott Berrier there to answer members' questions.
More than one past DNI and CIA Director has complained privately to me that Intelligence Committee public sessions are, and should be, forums to discuss serious issues, but that they are more often used by members for political purposes or to air an individual legislator's personal gripes. The closed, classified sessions that always follow the open ones – I'm told – were most of the time focused on serious problems, since there were no reporters or TV cameras present.
Last week's sessions should have been the time for members to take up issues raised in the National Intelligence Council's Global Trends 2040, and several Senate and House members did, especially on climate change.
But several Republicans, including Ranking Member Rep. Devin Nunes (R-Calif.), made it appear that the greatest threats to the American people come from the FBI, the CIA and the NSA.
Nunes started off by attacking the committee press release that announced the hearing, which said the Trump administration refused to participate in open hearings because President Trump allegedly did not want intelligence agency directors contradicting his views of rival, foreign nations. "The real reason Trump officials did not want to participate is that for years the committee's Democrats hijacked our open hearings to advance conspiracy theories on the Trump administration being filled with Russian agents who colluded with Putin, and the 2016 election, among many other issues," said Nunes.
Addressing the IC leaders seated before him, Nunes said, "I hope you plan on spending a reasonable amount of time in upcoming years on activities other than investigating conservatives and spying on Republican presidential campaigns."
That pretty much set the pattern for many of the Republican members who followed.
Nunes also questioned Gen. Nakasone on why Michael Ellis, a last-minute Trump appointee to be NSA General Counsel, had been put on administrative leave while the Defense Department investigated his getting the job and possible misuse of classified information. The Ellis matter was picked up 15 minutes later by Rep. Michael Turner (R-Ohio), and a third time one hour later by Rep. Trent Kelly (R-Miss.). On Friday, Ellis resigned from NSA, writing that there was "no sign that NSA will attempt to resolve" his issues.
Rep. Kelly also used his time to accuse the CIA of spying on Congress. He introduced a John Solomon story from "Just the News" put out the morning of the hearing. It began: "Imaad Zuberi, a major Democratic fundraiser facing 12 years in prison, has filed an extraordinary complaint with the CIA's chief watchdog [CIA Inspector General] alleging he witnessed "flagrant problems, abuses, violations of law" while working as an asset for U.S. intelligence, according to documents and interviews." Avril Haines told the committee she knew nothing about it. CIA Director Burns said he just heard about it that morning and that it was being investigated.
Some 20 minutes later, Rep. Chris Stewart (R-Utah) asked DNI Haines, "Do you think the CIA should be spying on American citizens?" She said no, and both CIA Director Burns and NSA Director Nakasone agreed. Stewart then stated, "It's very clear the IC has no authority to turn your tools or your resources on American citizens." Stewart then referred to the four-page DNI report on domestic terrorism that Nunes had mentioned earlier, and argued that it represented collecting intelligence against Americans.
When Haines pointed out the National Counter Terrorism Center, a part of the DNI, has legal authority to receive domestic and foreign intelligence, analyze and produce such reports for policymakers, Stewart responded, "I think the American people should be scared to death of this."
Rep. Brad Wenstrup (R-Ohio) raised with FBI Director Christopher Wray the June 14, 2017, shooter's attack on some 24 GOP Congressmen preparing for the annual baseball game at a field in Alexandria, Va. Wenstrup said, "That event concerns me just as much as the January event here at the Capitol." The Congressman, who was one of the members at the practice that day, described the shooter, James Thomas Hodgkinson, as anti-Trump and a Bernie Sanders supporter who had spent months planning the attack.
Closing his five minutes, Wenstrup said he had "adored and trusted the FBI" based on growing up watching the TV program on the Bureau starring Efrem Zimbalist Jr. He then lectured Wray saying, "You had the opportunity to clear the FBI reputation and establish trust with the American people. Instead, I am concerted it seems further degraded, and I would ask what do you intend to do about it – the reputation of the FBI and the mistrust the American people have."
The House public hearing's purpose was to cast light on present and future worldwide threats to the United States, for the benefit of the legislators and the American public. It went far afield, and in its way showed that this small part of the democratic process is not delivering the way it should.
Read more expert-driven national security opinions, perspectives analysis in The Cipher Brief